We always stress just how important social media is during San Diego Comic-Con – it's a way to stay connected, to find out when your favorite booth is doing random goodie drops, and so much more. But outside of social media like Twitter and Facebook, there are some mobile apps that can make your life a whole lot easier during SDCC. So let's take a look.
1. The Official Comic-Con International App
Download: iOS
Download: Android
If you haven't downloaded this yet, you really should. It's not the greatest technologically advanced app you've ever seen, but with last year's total makeover, it's lightyears ahead of where it was — and it's incredibly useful. It has the schedule for all five days, and you can search it, click to read full panel descriptions, and more. Plus, there's a list of exhibitors (that when clicked on, shows you exactly where they are on the floor map), maps, a few details on offsites, and more. It's currently updated for most Android and Apple users for 2016.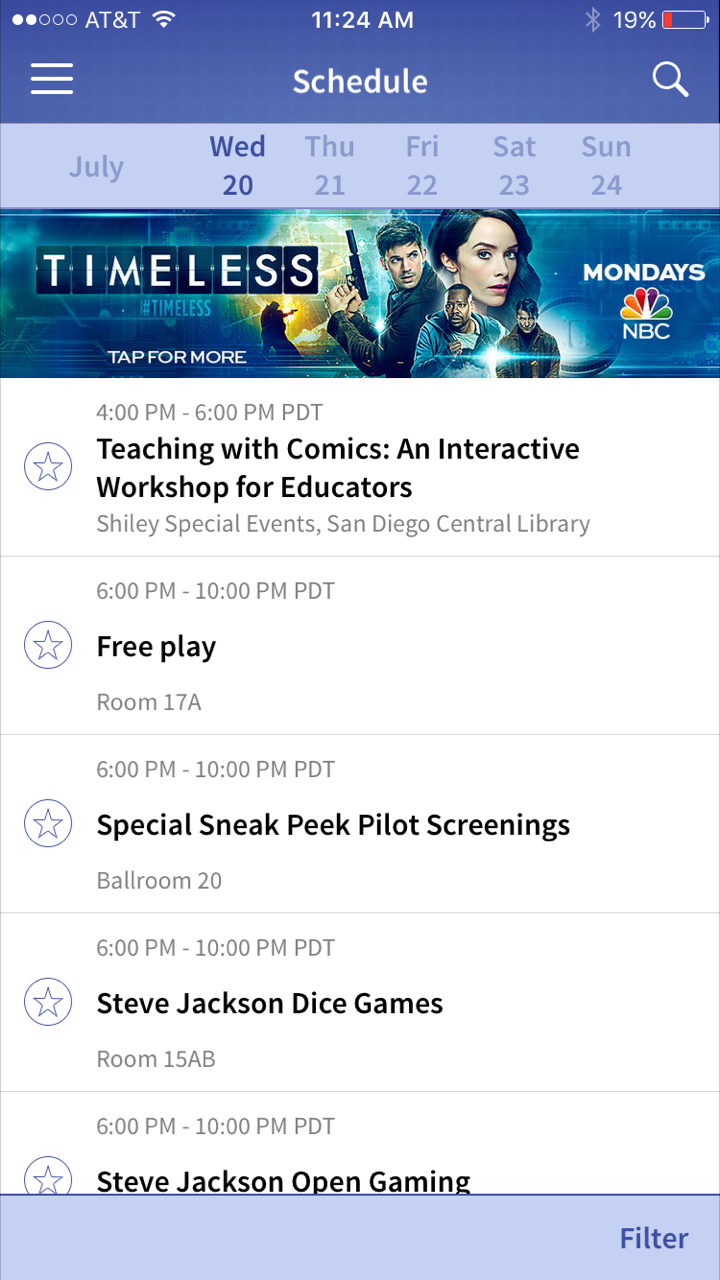 2. The Metropolitan Transit System App
Download: iOS
Download: Android
We wrote about this very handy app the other day, but if you're planning on using San Diego's trolley system at all to get around, this is the way to do it. The MTS is not only offering discounts for attendees during Comic-Con ($10 unlimited use for two days, or up to $20 for five days), but it also has a map of all the stops.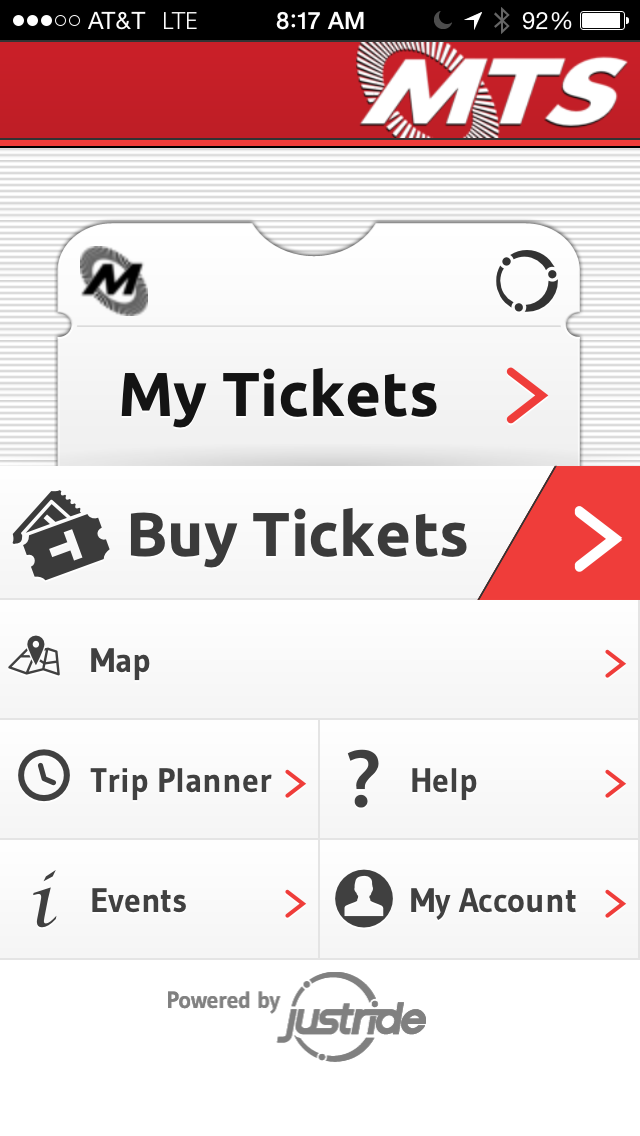 3. UBER
Download: iOS
Download: Android
If you're headed somewhere not on the Comic-Con shuttle or trolley route, there's also UBER. They'll take you pretty much anywhere you want to go, give you the price up front (which is usually substantially cheaper than a taxi), and you can use our promo code SDCCUBLOG for $20 off your first ride.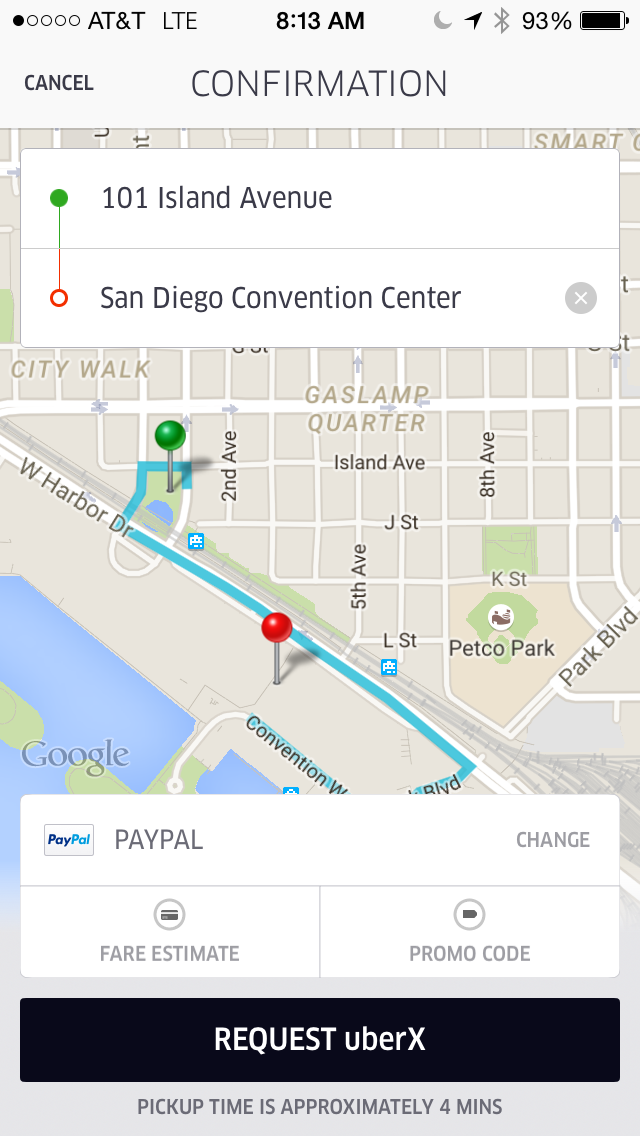 4. Nerd HQ
Download: iOS
Download: Link not yet available
The Nerd HQ app was already our favorite last year simply because of the amazing push notifications (tickets are going on sale! Smiles for Smiles! More!), but this year it's more important than ever to use the Nerd HQ app if you're going, as you'll need to register for your RFID wristband, and you can't just update the old app – you have to download the new one. Their RFID wristband are heavily integrated into the event, and you'll hopefully be able to use it to schedule photo ops, activation time slots, and more. Plus, if you want tickets to last minute Conversations for a Cause, this is the best way. Seriously.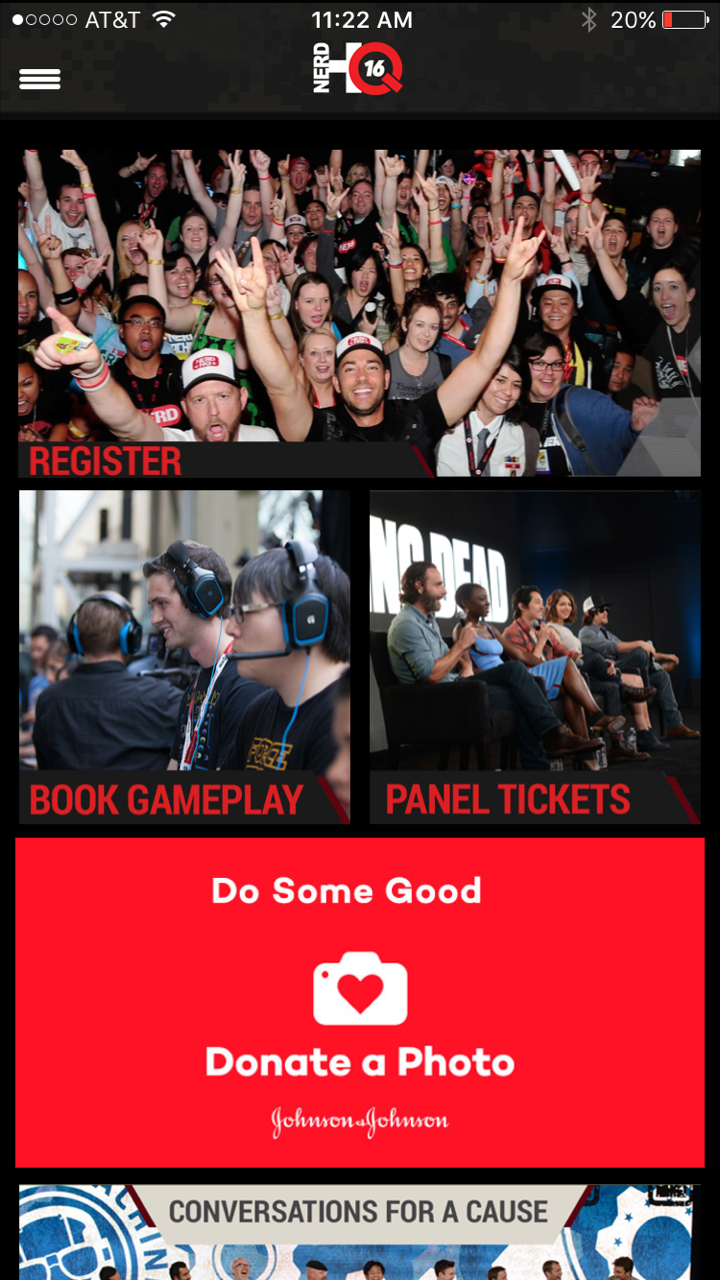 What apps do you find useful during Comic-Con? Let us know in the comments.