[UPDATE January 11] Although we verified with multiple sources at onPeak, it appears that April 6 may not be the hotel sale date for 2017. onPeak has tweeted that "an incorrect date" has been posted online – so looks like we're all back to waiting. We'll share more information as we receive it.
Unfortunately an incorrect date has been posted online for #SDCC hotel registration. All official dates will be announced directly from CCI.

— onPeak (@onPeak) January 11, 2017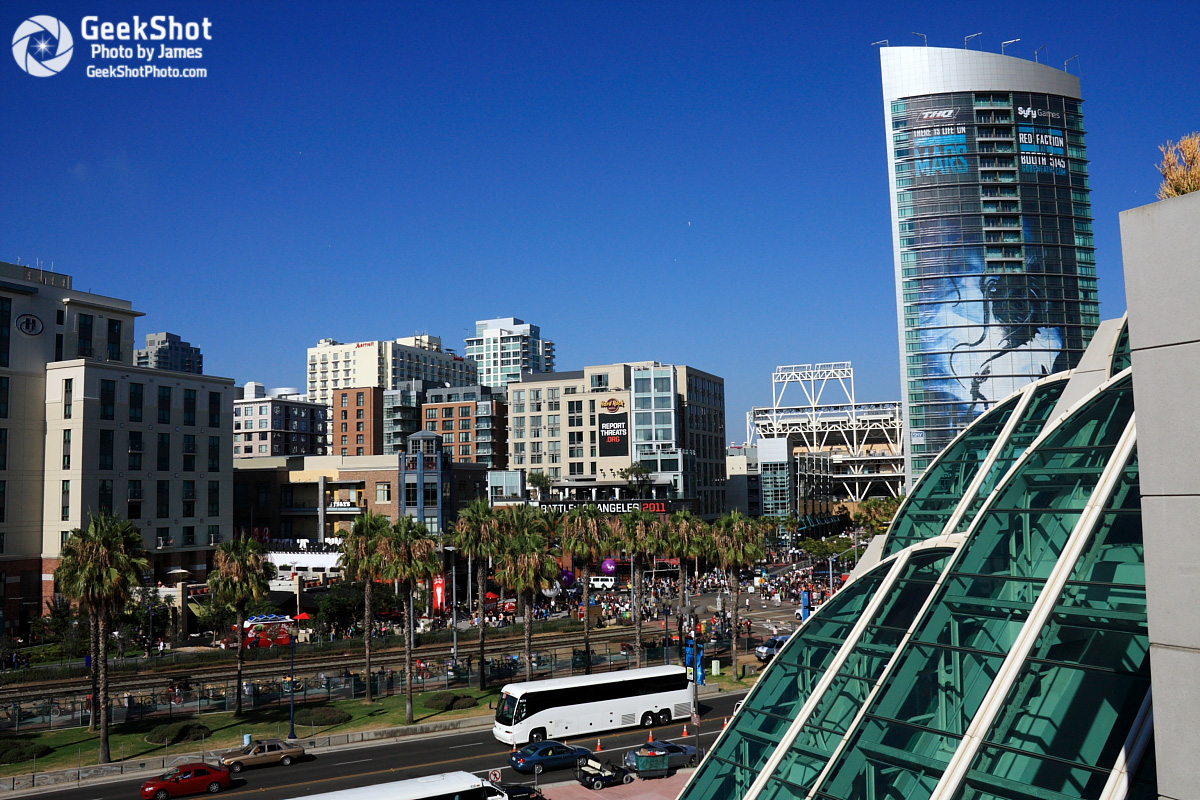 [PREVIOUS] It's 2017, which means it's time to begin turning our attention to this summer's San Diego Comic-Con. And right now, you probably have two questions – "When are badge sales?", and "What about the hotel sale?"
While we don't have an answer to the first question – the only clue that Comic-Con International has given is that Returning Registration (formerly Pre-Registration) and Open Registration will take place in "early 2017" – we do now have information on the General Hotel Sale.
We have confirmed with the Comic-Con hotel sale vendor, onPeak (who merged with Travel Planners), that the General Hotel Sale will take place on Thursday, April 6, 2017 — and while we couldn't confirm a time, the sale historically happens at 9AM PT/12PM ET.
There's no official word from Comic-Con International, so it's possible that the date could change (and it's interesting to note that the sale is moving from a traditional Tuesday date to a Thursday one) – but as of now, onPeak is able to confirm the April 6 date for the San Diego Comic-Con General Hotel Sale.
With the exception of the Tuesday to Thursday switch, that date falls right in line with last year's April 5, 2016 sale. And while there's still no word yet on badge sales, you can reasonably expect both to happen at some point prior to that date. Open Registration last year took place on February 20, 2016, and a similar timeline for that sale, with Returning Registration taking place in late January/early February, seems likely.
The hotel sale is the best way to ensure that you get a room at Comic-Con. A 2016 report by the San Diego Convention Center Corporation revealed that CCI holds 62,922 nights at area hotels during the convention – the vast majority of rooms in the area, which Comic-Con International is able to secure for locked-in rates for attendees. Those that aren't included in the reserved convention block typically go for extremely high prices, and are far out of the area and not included on the Comic-Con shuttle stops.
Now that we know when the General Hotel Sale will occur, the biggest question is — will there be changes made to the process of securing a room, after last year's miscommunication and issues?
At the time, David Glanzer, Director of Marketing and Public Relations of Comic-Con International, told us that "what could benefit everyone is a clear method of communication to make sure we are accurate and consistent in how best to serve those looking for rooms and that is something we are currently working on."
Let's hope that all involved can pull off a more successful sale in 2017.
Will you be trying for a room on April 6? Let us know in the comments.