Gentle Giant has been known for having some of the finest crafted San Diego Comic-Con exclusives each year — serving up quality pieces that are filled with nostalgia (and typically more than a few Star Wars offerings).
Let's take a look at what has been announced:
[UPDATE April 4]
As first reported by Star Wars Toy News, Gentle Giant will be offering a Star Wars Han Solo McQuarrie Concept 1:6 scale mini bust, and a Jumbo Dianoga Trash Monster figure. While these two items are convention exclusives that will also be shared with at least Star Wars Celebration later this month, you'll also be able to get your hands on both of these at San Diego Comic-Con (as Gentle Giant confirmed on Twitter).
2017 Premier Guild Members will be able to pre-order both later this week, which is also presumably when we'll get pricing information. We'll update when we get more.
From Star Wars Toy News, here's a look at the figures: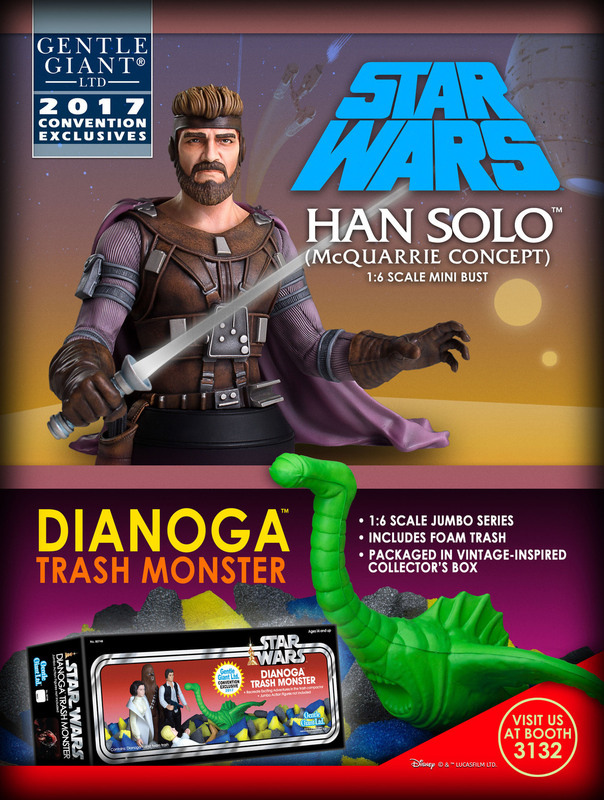 Will you be picking these up at San Diego Comic-Con? Let us know in the comments.