It's Christmas in July as Hallmark returns to San Diego Comic-Con for another busy year. Hallmark's Keepsake Ornaments have become a big part of the Comic-Con market and Hallmark has consistently delivered some of the most popular items of the show and this year looks to be no different, as the company revealed in a press release today just what it will be bringing to San Diego Comic-Con, under the PopMinded by Hallmark umbrella.
This year's offerings include three exclusive Hallmark Keepsake Ornament designs, an itty bitty plush, and more – all available in limited quantities at the con (and also available at New York Comic Con later in the year).
Here's a look at this year's Hallmark SDCC exclusives, from the press release:
U.S.S. Enterprise™ NCC-1701-C, a Keepsake Ornament inspired by the Star Trek: The Next Generation episode "Yesterday's Enterprise," depicts the iconic starship with a battle-damage paint scheme as it appeared on screen. This repaint of a 2015 Keepsake Ornament has a total production run of 3,325 and sales will be limited to 225 per day.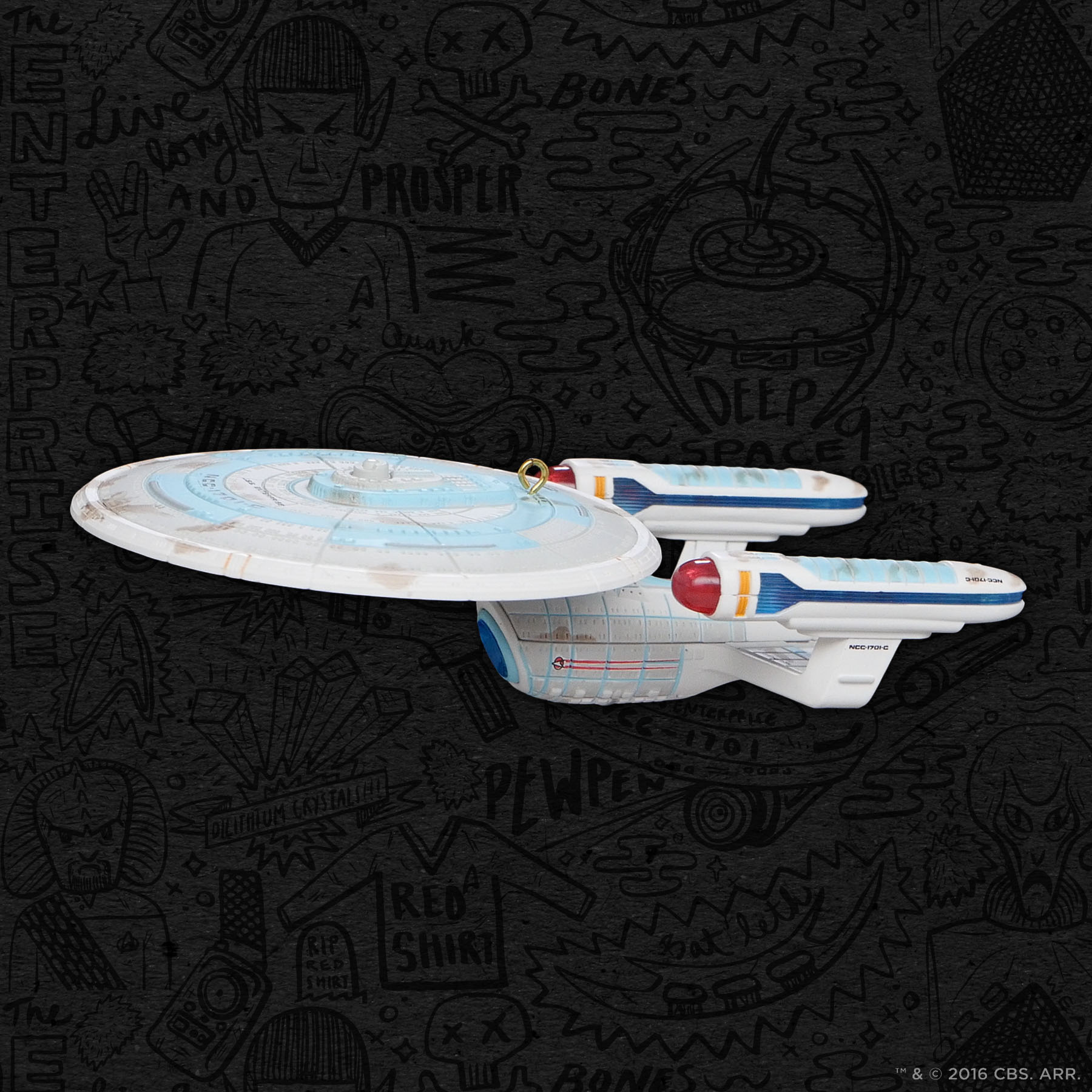 HARLEY QUINN™ is a Keepsake Ornament created exclusively for event sales featuring the DC Super Villain as seen in the 2016 Warner Bros. Pictures film, Suicide Squad. This ornament has a total production run of 2,575 and sales will be limited to 175 per day.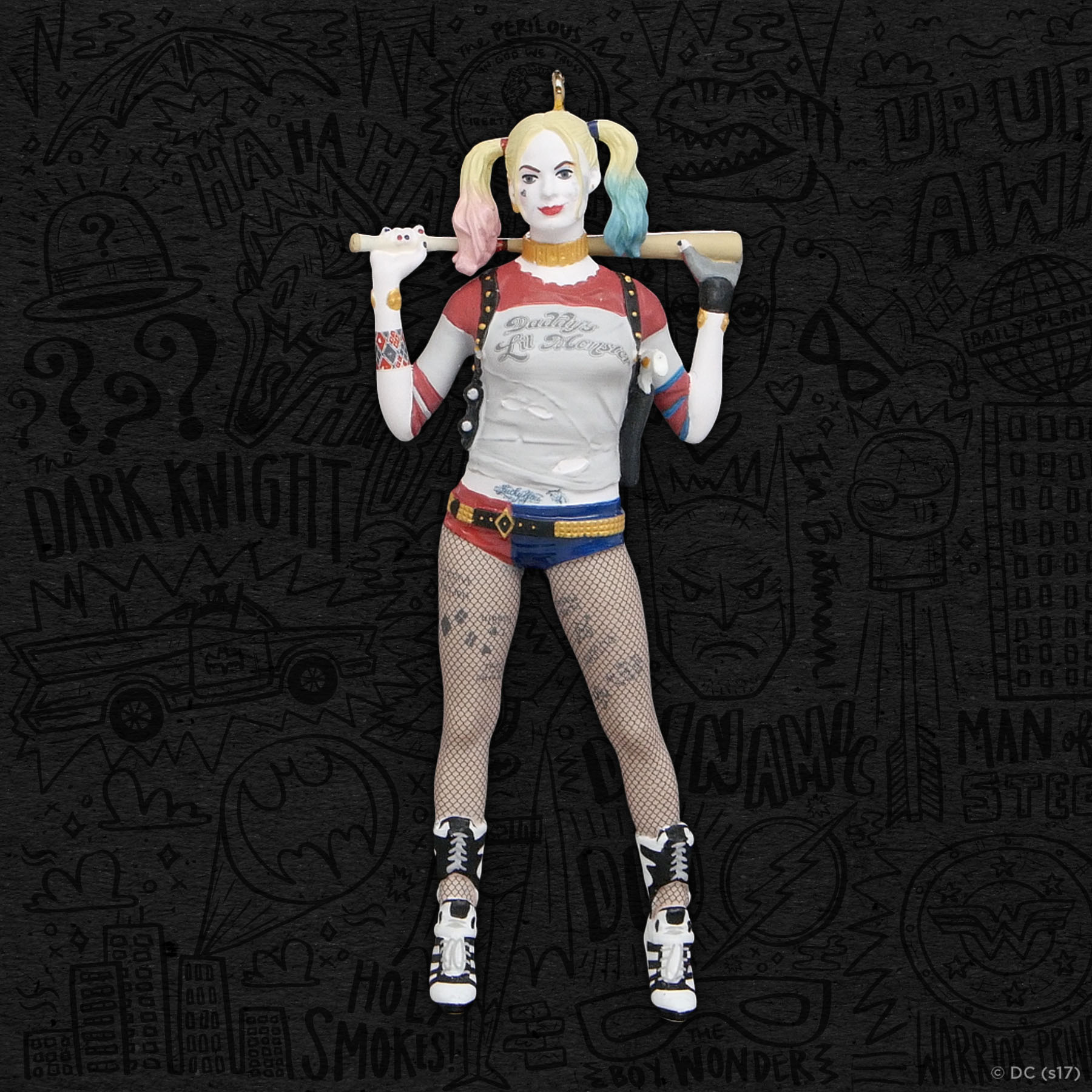 T-70 X-Wing Fighter™, a Keepsake Ornament of Poe Dameron's starfighter as depicted in the beginning of Star Wars Episode VII: The Force Awakens. This repaint of a 2016 Keepsake Ornament includes sound between Poe & BB-8 before the starfighter was destroyed on Jakku and has a total production run of 3,275 and sales will be limited to 275 per day.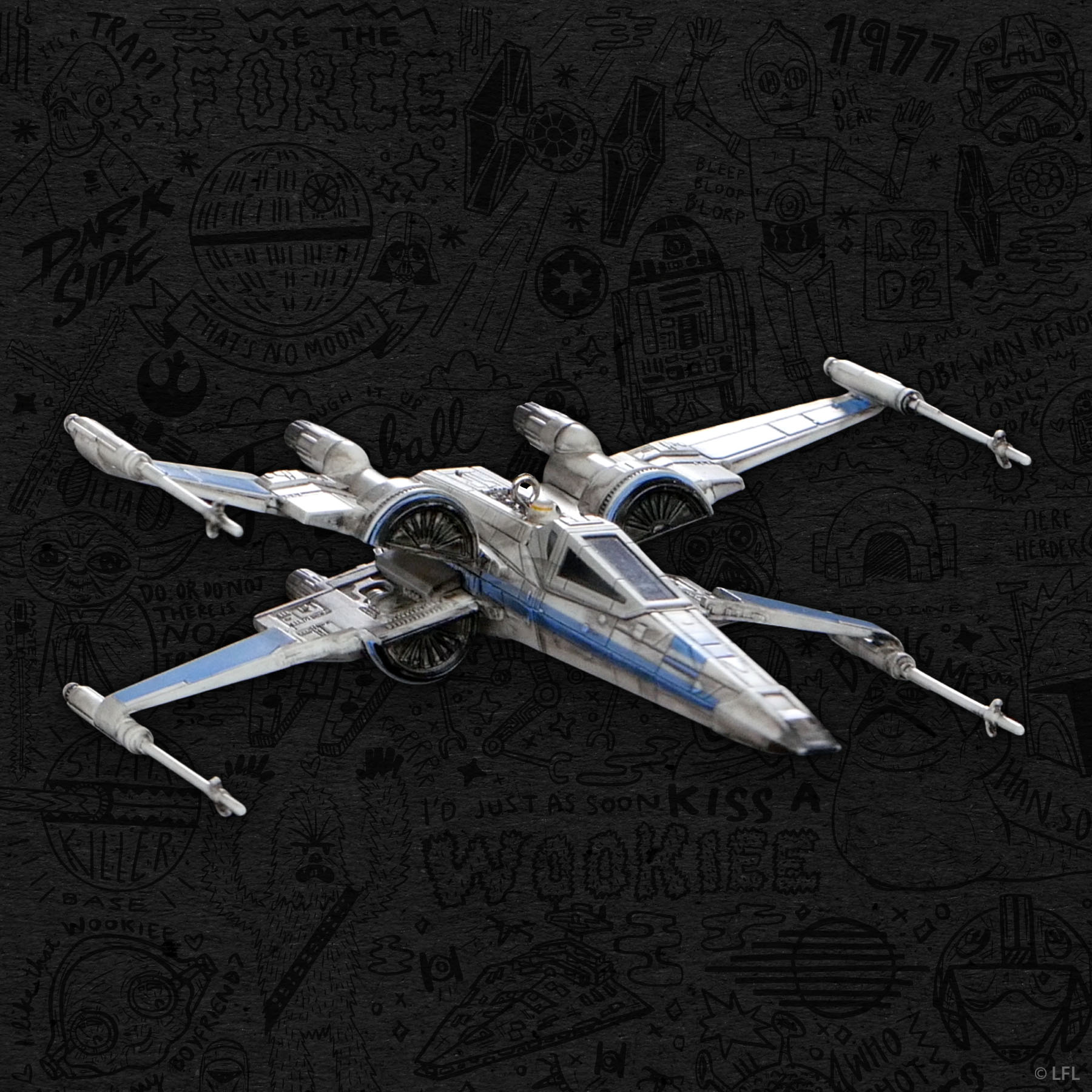 A Walrus Man™ itty bittys plush adds to the Mos Eisley Cantina crowd with a the throw-back again to the original action figures and packaging. This has a total production run of 4,000 and sales will be limited to 300 per day.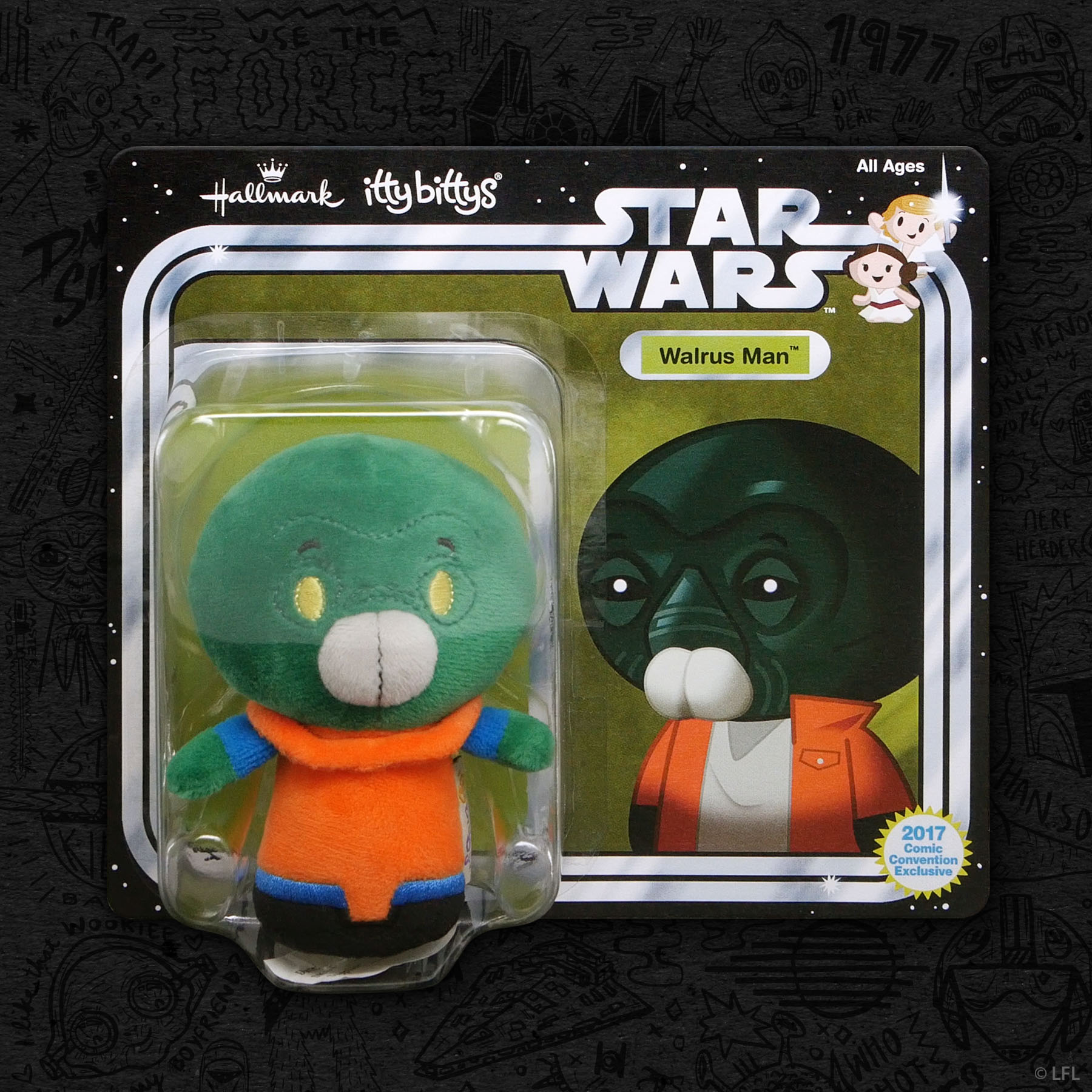 The Imperial R2-Q5™ droid becomes part of the astromech droid-themed perpetual calendar and features an additional set of date cubes in aurebesh, the famed language used throughout the Star Wars galaxy. The calendar has a total production run of 1,600, and 170 of them will be offered for sale each day.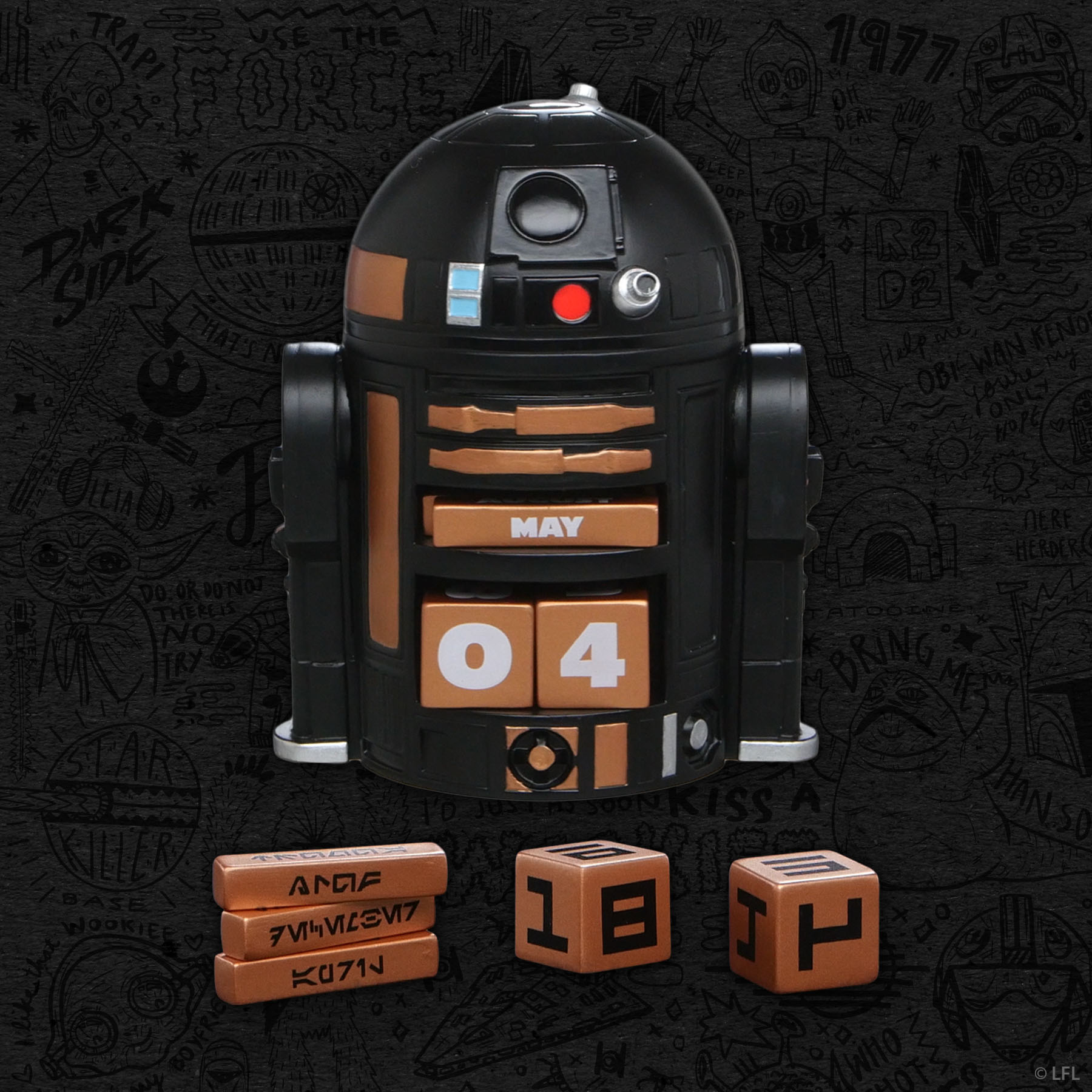 The WONDER WOMAN™ Hallmark itty bittys Christmas ornament also will be available at the event with sales limited to 100 per day.
Will you be stopping by the PopMinded by Hallmark booth for these exclusives? Let us know in the comments.