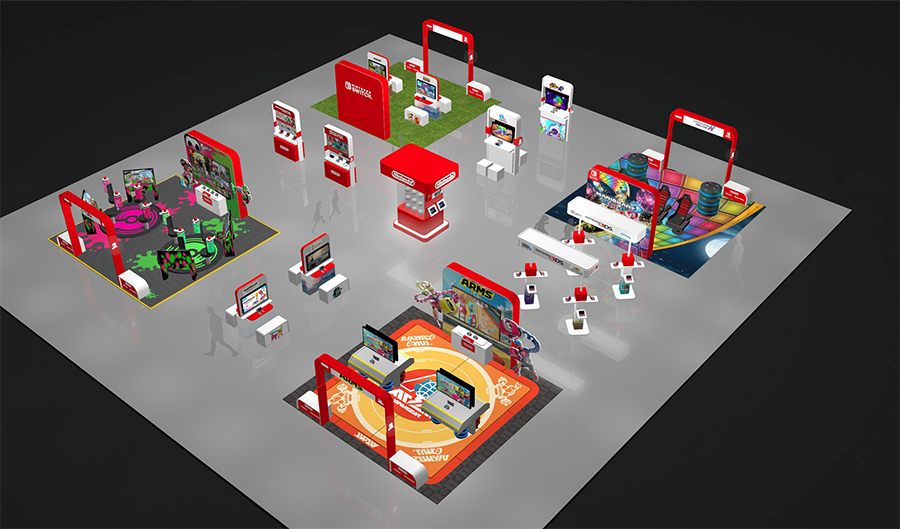 Gaming giant Nintendo has had a strong presence at San Diego Comic-Con for years, with its Nintendo Gaming Lounge at the Marriott Marquis & Marina. Attendees will be pleased to learn that it's coming back, and Nintendo plans to power up several of their most popular games.
Fans can stop by the Nintendo Gaming Lounge on Thursday, July 20 – Sunday, July 23 (and though exact hours haven't yet been revealed, in the past, the schedule has been 10AM-7PM on Thursday-Saturday, and 10AM-5PM on Sunday), to partake in the festivities.
As part of their summer Play Nintendo Tour (which is touring the country, and you can see the full schedule on their site), Nintendo will be featuring several of their most popular games and titles, including The Legend of Zelda: Breath of the Wild, Mario Kart 8 Deluxe, Splatoon 2, Pokémon Sun, Pokémon Moon, Super Mario Maker, and more.
Although they haven't released which titles yet, Nintendo also always brings some unreleased playable games, as well as game demonstrations, tournaments, and much. We'll update with more information as it becomes available.
Those who pre-order games at the tour stops themselves will get a Nintendo branded PopSocket mobile accessory device, while supplies last. Checking in at the events with My Nintendo will also give you some points, as well as a free gift.
Are you excited about the return of the Nintendo Lounge at San Diego Comic-Con? Let us know in the comments.