If you've ever wondered what your favorite person – fictional or otherwise – would look like as a cartoon cat or a cartoon dog, we've got you covered.
One of our favorite artists, Ninjabot: The Art of Arnel Baluyot, returns to San Diego Comic-Con this year – and they're bringing back their popular customized PopCat and PopDog pieces. You can have Baluyot create one for you (either in the form of a "Mini" painting for $45 each or a headshot for $85 each) when their commissions open on Friday, June 1 at 10AM PT.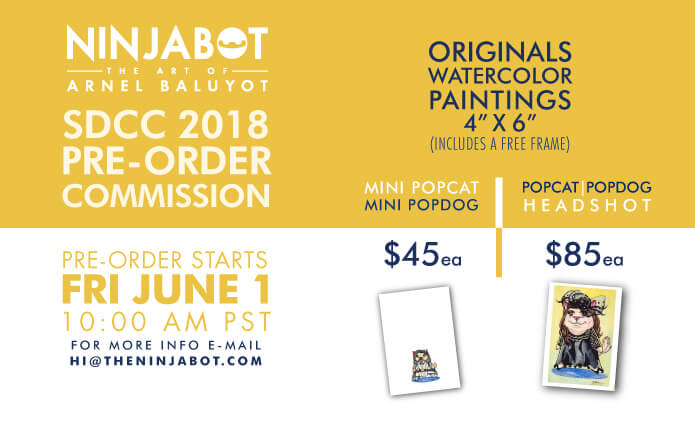 Also on June 1, Baluyot will be unveiling information on this year's free giveaway at the convention – but we're hearing it won't be buttons for 2018, so brace yourselves now for whatever Ninjabot has up their sleeves.