Tamashii Nations is hitting San Diego Comic-Con hard this year, with a promise that this year will be "bigger than ever". They're bringing with them the Dragon Ball North American tour, as well as celebrating Power Rangers' 25th Anniversary, and even bringing some Pacific Rim offerings as well. While details are scarce on some of these, we've rounded up what we can.
Here's a look at what you'll be seeing from Tamashii Nations this July:
[UPDATE May 21] Up first, Tamashii Nations revealed they'll be bringing along the Megazord Black Version, to commemorate the 25th anniversary of Power Rangers. Megazord comes in an all-new, original silver, green, black, and gold color scheme.
From Instagram, here's a look: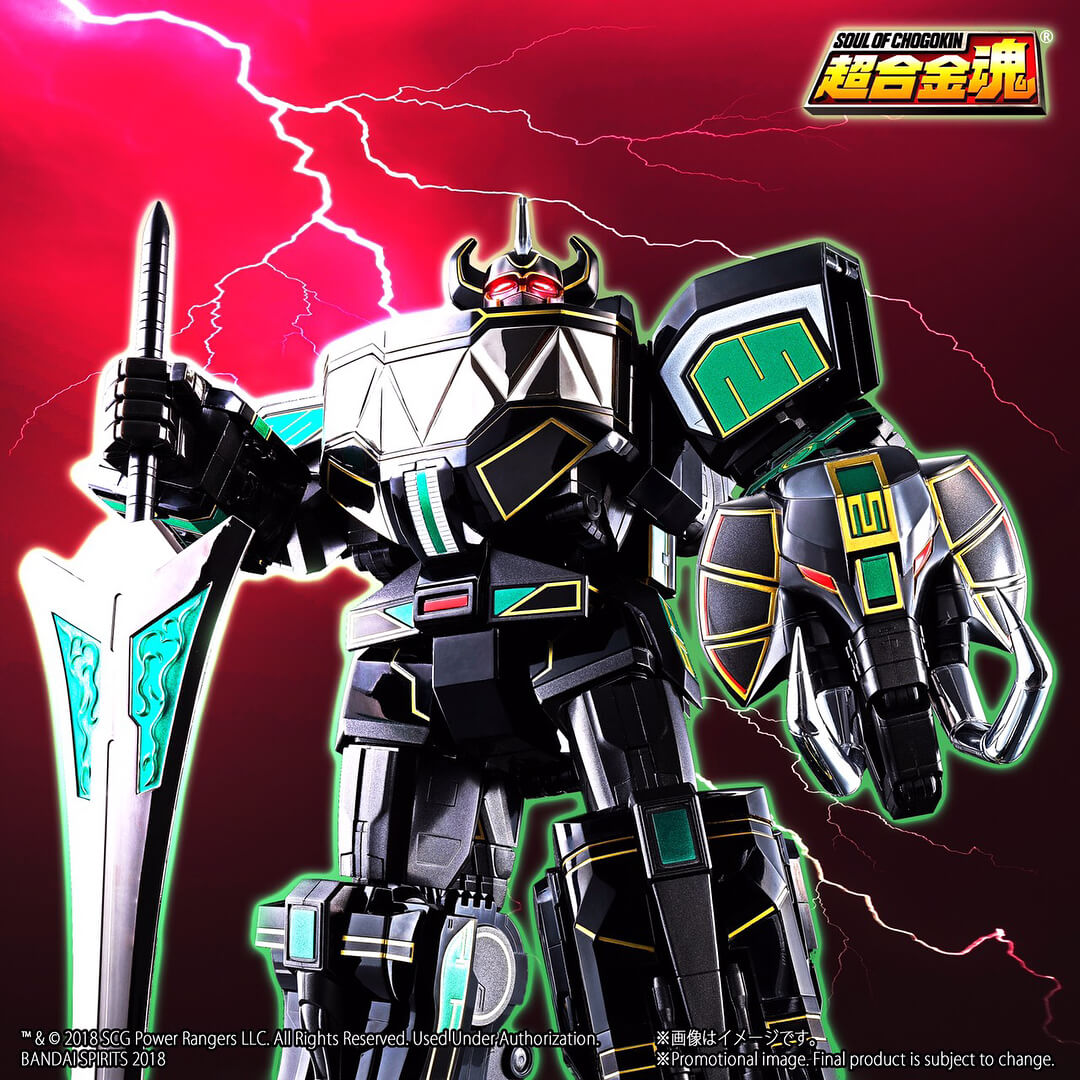 Additionally, as part of their Dragon Ball tour, Tamashii Nations will have an event-exclusive S.H. Figuarts Perfect Cell Color Edition.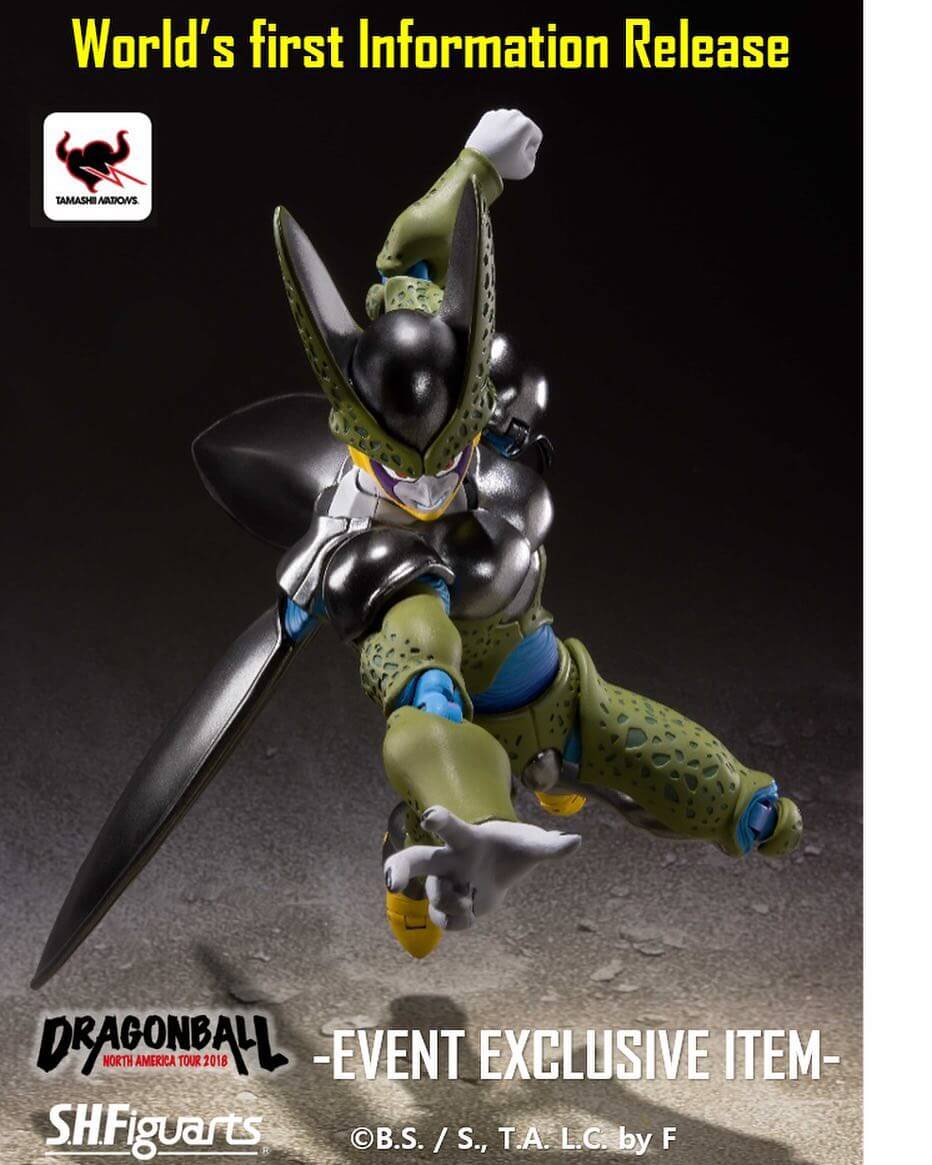 Tamashii also showed off a better view of Megazord on their site, as well as a look at what we're assuming are SDCC exclusive helmetless versions of Green Ranger Tommy Oliver and Red Ranger Jason Lee Scott. We don't have much information on these yet, but we'll share more as it's announced.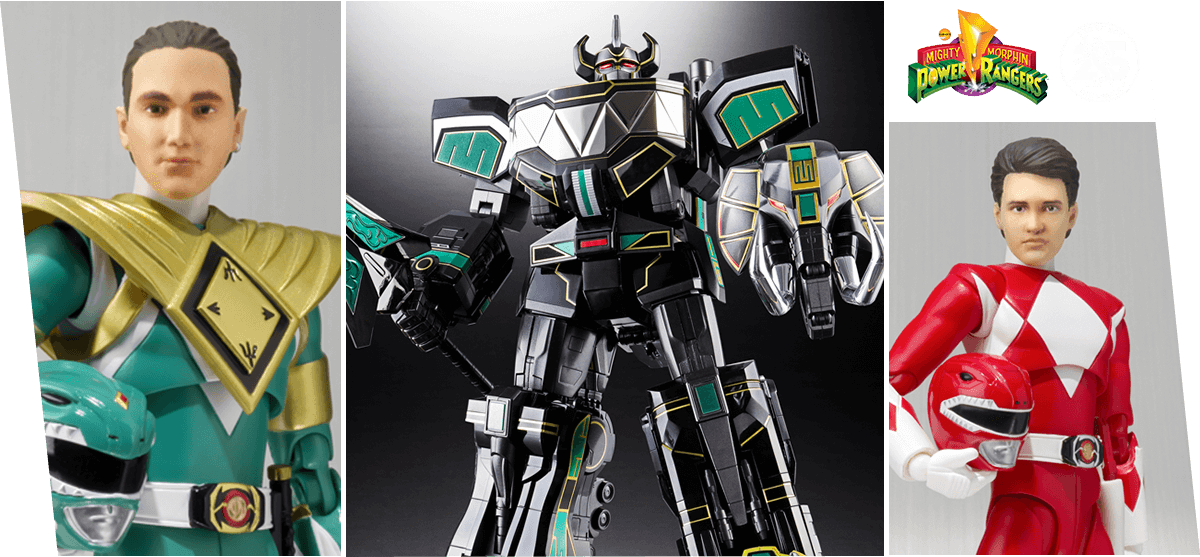 Finally, if you're a fan of Pacific Rim: Uprising, good news: Tamashii Nations is bringing at least two Jaeger figures, Robot Spirits Obsidian Fury and Gypsy Avenger, which look to come equipped with weapons.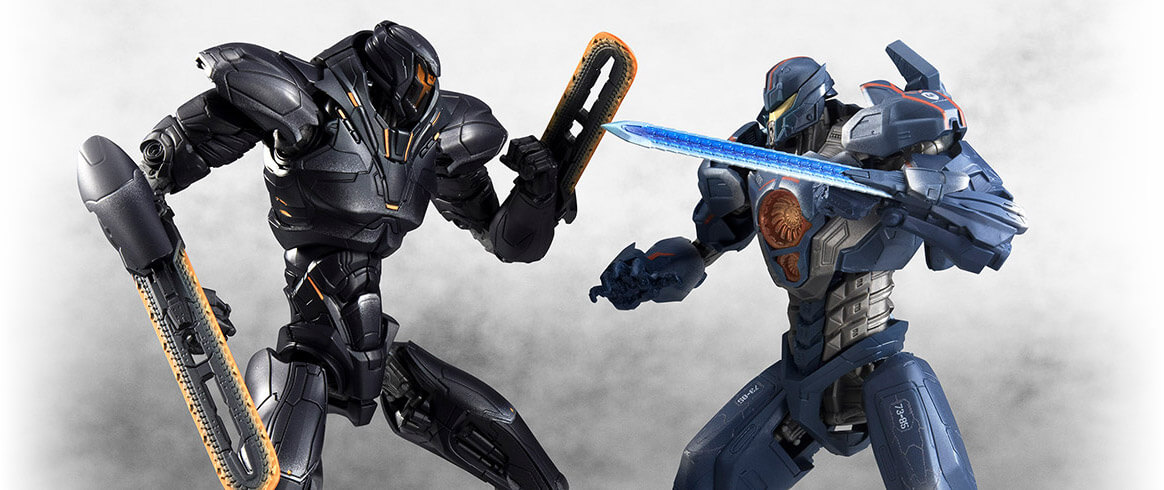 [UPDATE May 9] As we announced a few weeks ago, Dragon Ball is hitting the road on a North American tour, with seven stops ranging from Toronto to Washington D.C. But it's all starting off this July with San Diego Comic-Con.
While details are scarce on exactly what the tour will mean for San Diego (will it just be at a booth? An offsite?), Tamashii Nations has begun to reveal a few details about the tour – including their event exclusives.
They'll have at least two event exclusives at the various stops (including San Diego): S.H. Figuarts Broly – Event Exclusive Color Edition and Super Saiyan God SS Vegito – Event Exclusive Color Edition.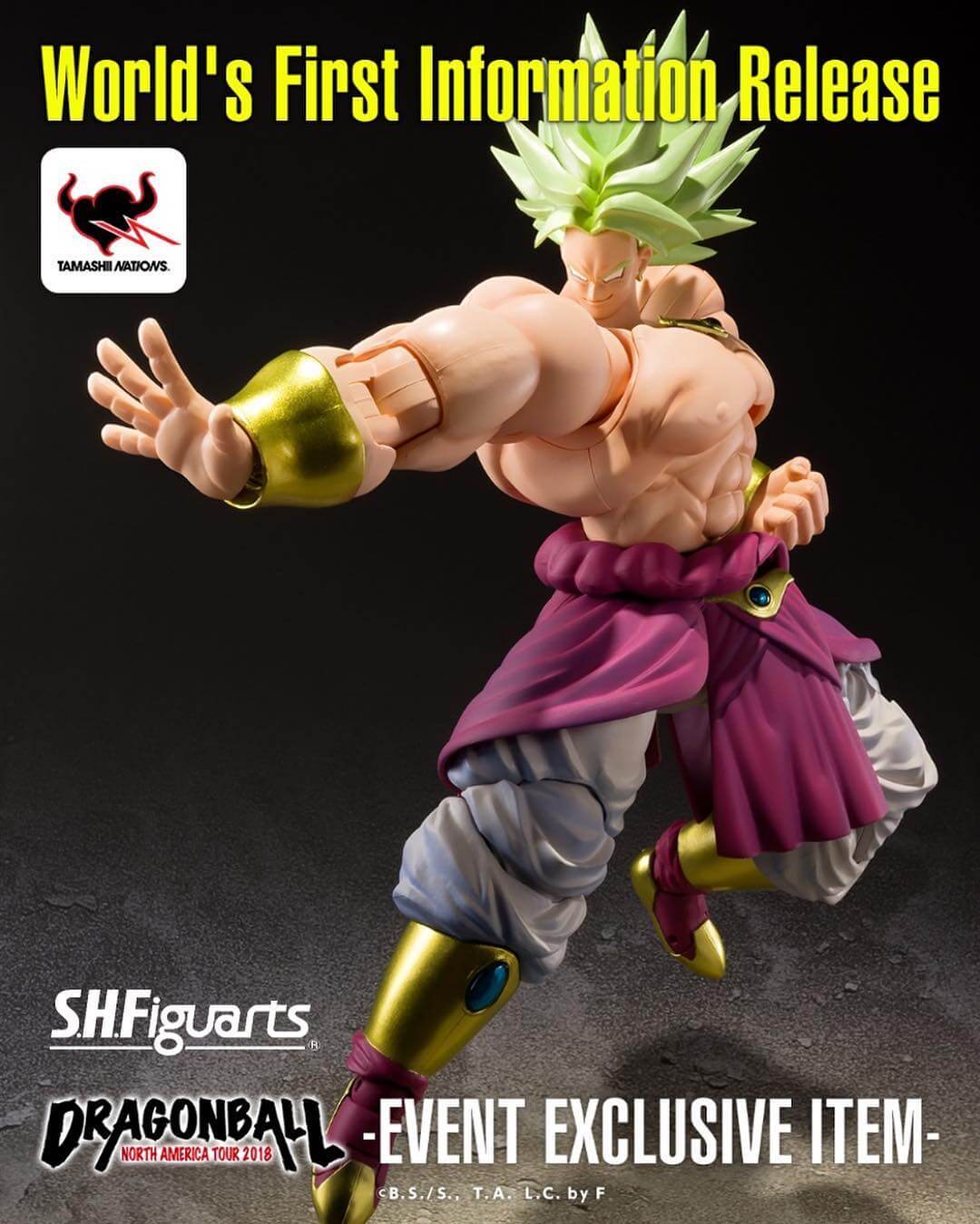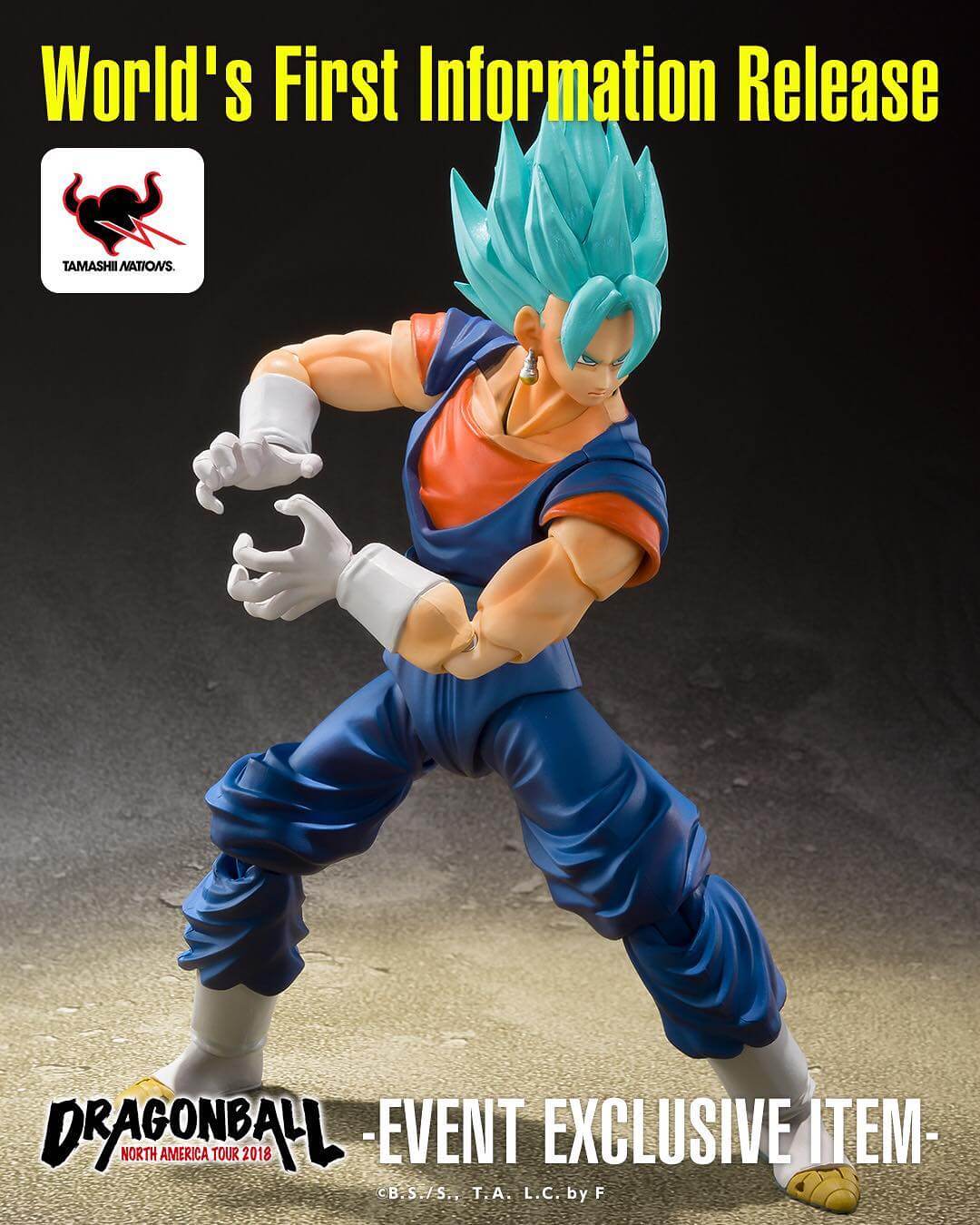 You can find more information on the tour website. Their official website also revealed a closer look at some additional Dragon Ball offerings heading for the convention.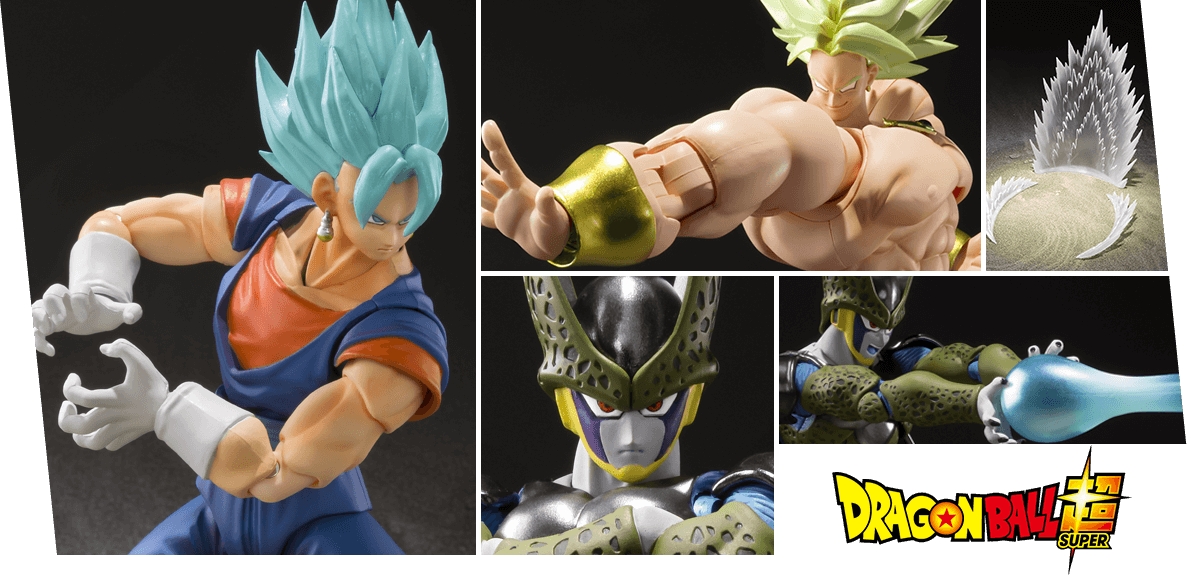 Are you excited about a Dragon Ball event and exclusives at San Diego Comic-Con 2018 (probably)? Let us know in the comments.