The Final Girls Screening
July 23, 2016 @ 11:55 PM

-

July 24, 2016 @ 2:00 AM

$8.50
Event Navigation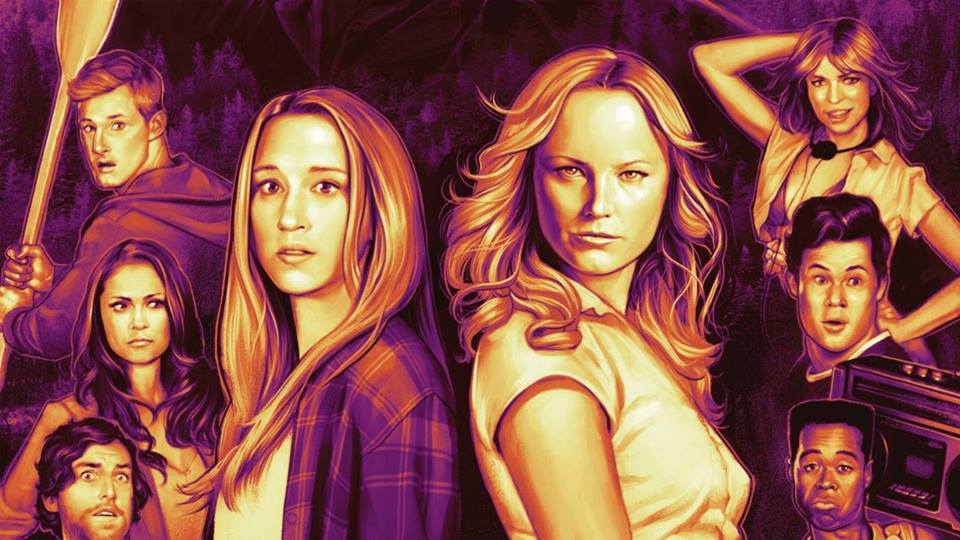 It's pretty far off the beaten path (and you'll need a car to attend) — but if you're looking for something to do Saturday night at San Diego Comic-Con, there will be a screening of The Final Girls at the Ken Cinema on Saturday, July 23, from 11:55PM-2AM.
Co-writers Joshua John Miller & M. A. Fortin will appear in person to introduce the show, and tickets are now on sale for $8.50.
The film follows Max (Taissa Farmiga) and her friends as they reluctantly attend an anniversary screening of Camp Bloodbath, the infamous '80s horror film that starred Max's late mother (Malin Akerman), where they are mysteriously sucked into the silver screen. They soon realize they are trapped inside the cult classic movie and must team up with the fictional and ill-fated camp counselors, including Max's mom as the scream queen, to battle the film's machete-wielding killer. With the body count rising in scene after iconic scene, who will be the final girls left standing and live to escape this film? The Final Girls is a genre-blending horror comedy also starring Adam DeVine, Thomas Middleditch, Alia Shawkat with Alexander Ludwig and Nina Dobrev.