Popular internet retailer ThinkGeek will be at San Diego Comic-Con this year, and they're bringing some nerdy exclusives for Star Trek and Star Wars. You can swing by Booth #3349 to pick these up during the con.
From Comic-Con International, here's a look at their offerings:
Star Trek Mirror Mirror Spock ($80): Available in Mezco's acclaimed 1/12 scale, this detailed sculpt is an exclusive redress of Commander Spock from the Mirror Mirror universe.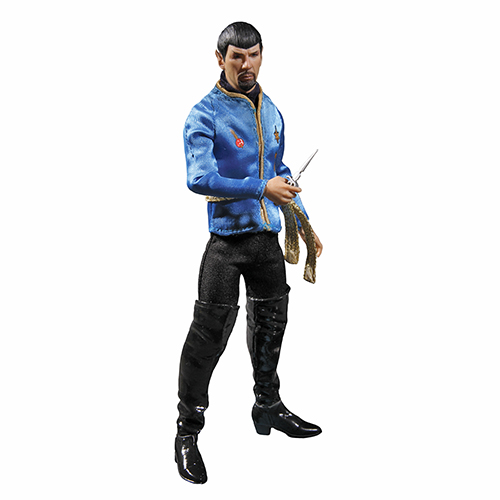 Star Trek Sterling Starfleet Trillion Necklace ($100): Sterling silver necklace celebrating 50 years of the iconic Starfleet insignia silhouette. Features a 7mm trillion-cut cubic zirconia gemstone.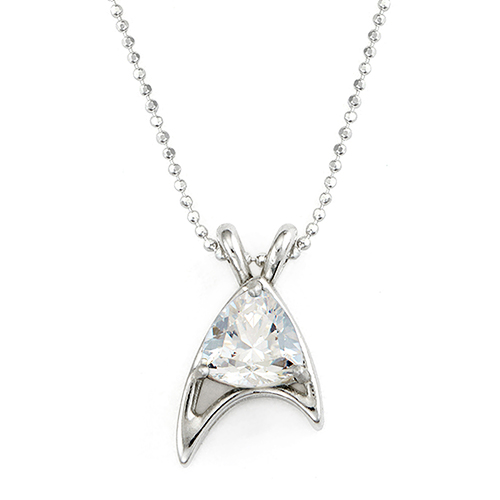 Star Wars Mini Bounty Hunters Plush Set ($30): Set of four 3D super-deformed plushes featuring infamous bounty hunters from Star Wars: IG-88, Boba Fett, Dengar, and Bossk.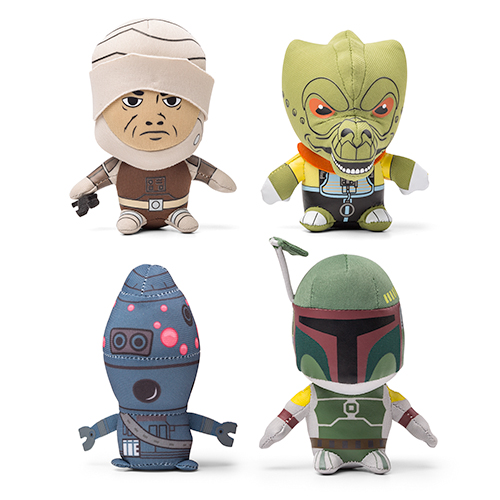 Star Wars Plush Han Solo in Carbonite ($12): A 3D super-deformed plush of Han Solo in carbonite. Features both screenprint and stitched details.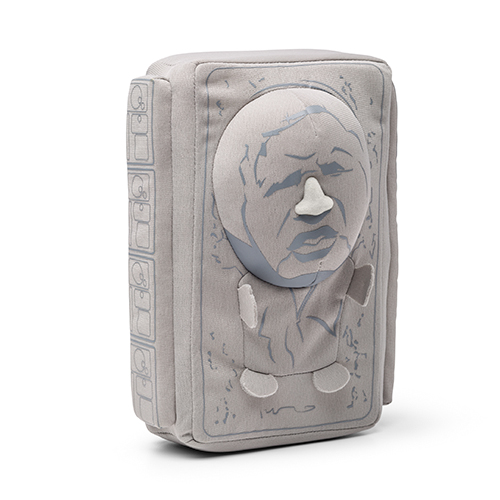 Star Wars Plush Slave Ship 1 with Han Solo ($12): A 3D super-deformed plush of Boba Fett's Slave I. Boarding ramp opens to reveal the surprise cargo!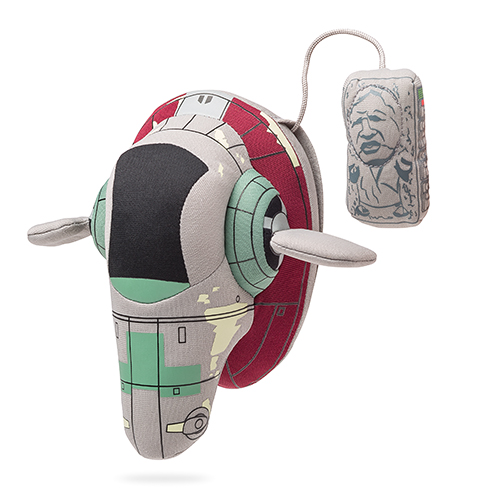 Star Wars Rey Landspeeder Pin ($0): Enamel pin featuring Rey on her speeder zooming past a crashed Star Destroyer on Jakku. Speeder moves back and forth. Free with $60+ while supplies last.