It's been a busy week in the world of Comic-Con news — with the first round of hotel placement e-mails going out on Monday, and another on the way on this upcoming Monday. We've also got news about the odds of you seeing Felicia Day at Comic-Con this year, some updates on Funko, news from exhibitors, and so much more.
Here's a look at what you might have missed:
The upcoming Comic-Con Center for Popular Culture in Balboa Park, which will be taking the place of the current Hall of Champions museum, is looking to launch "sometime in 2018" according to this job listing. They're also looking to hire an Executive Director – so polish that résumé if you'd like to work in the heart of the cultural center of America's Finest City.
Geek & Sundry co-founder and actress Felicia Day posted her con schedule to her Facebook page. For Comic-Con, the appearance is currently "unconfirmed" but "most likely". We also expect to see Geek & Sundry back at the convention in some form.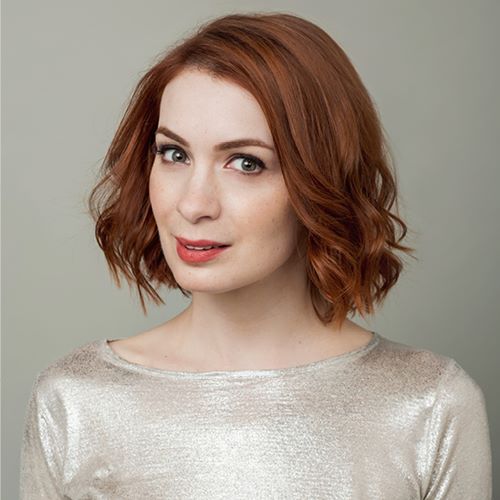 You won't want to miss this years. It's something completely different from what's come before at sdcc 🤔 https://t.co/ClInflhtTN

— NECA (@NECA_TOYS) May 4, 2017
You know what? Why not. YES. https://t.co/twdRcmTurW

— Funko (@OriginalFunko) May 4, 2017
We should have an official answer very, very soon. Stay tuned! https://t.co/NS3FCkaLbf

— Zachary Levi (@ZacharyLevi) May 5, 2017
For Star Wars Day, artist Patrick Ballesteros unveiled the first of many prints still to come which will be making their debut at San Diego Comic-Con this year.
These tiny rebels are a "Force" to be reckoned with! Happy #MayTheFourthBeWithYou. First of many prints making their debut at #SDCC 2017. pic.twitter.com/AsMZAh6lmf

— Patrick Ballesteros SDCC DD-08 (@PatrickBallest) May 4, 2017
LA's Kneady Bakers announced pre-orders for their Nerd HQ/Comic-Con exclusive Care Packages. For each box sold, $1 is donated to Operation Smile, so order these delicious boxes while they're available. Their presale price of $20 per box is good until July 7. After that, a box will cost you $25. Follow this link to order a box of Robert Brownie Jrs. while they last.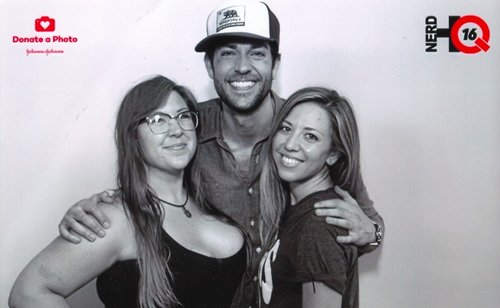 Artist Matt Nastos announced via Facebook that he is opening a very small amount of commissions (5) for SDCC this year. Contact him now if you're interested.
#batman #scars available as a high end canvas @SDCCnews247 #SDCC #SDCC2017 pic.twitter.com/8SXWimj36Y

— Alex Ross (@thealexrossart) May 4, 2017
#SDCC2017 has given @Womanthology a table in AA again! Let @Jody_Houser know if you want to take a shift. We'll be table BB-22 #womanthology

— Chandra (@ChandraReyer) May 4, 2017
Composite Effects displayed a Captain America mask they'll have available at SDCC this year. A great piece for a Captain America cosplay.
If you have the cosplay, we have the mask, and we'll meet you at San Diego Comicon. #teamwork #SDCC2017 pic.twitter.com/EgIrUKqqvA

— Composite Effects (@CFXunmasked) May 3, 2017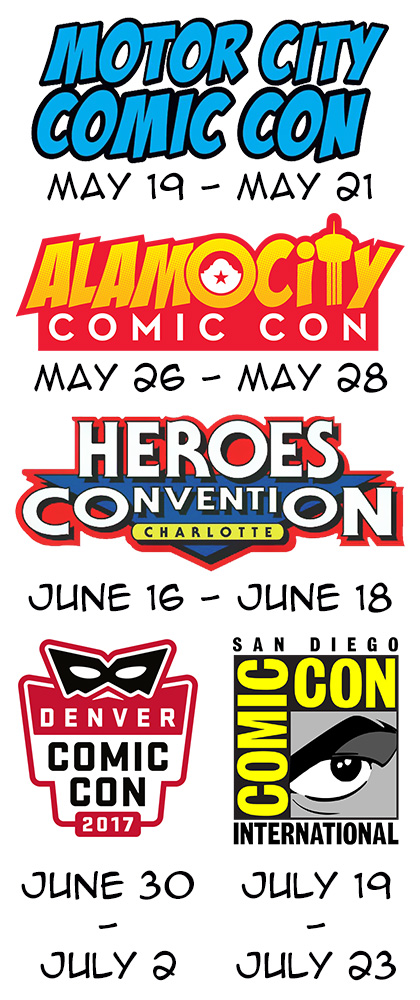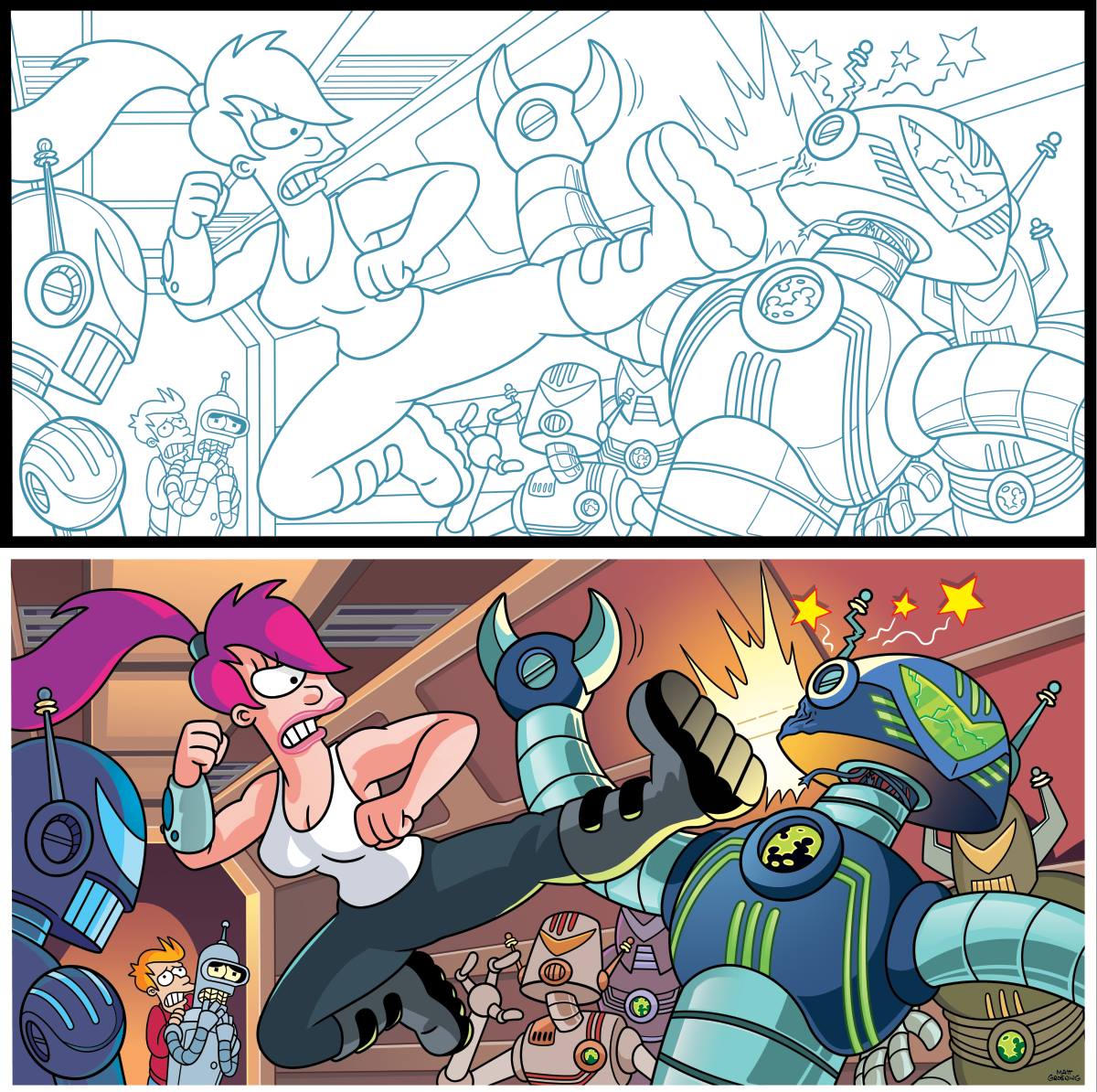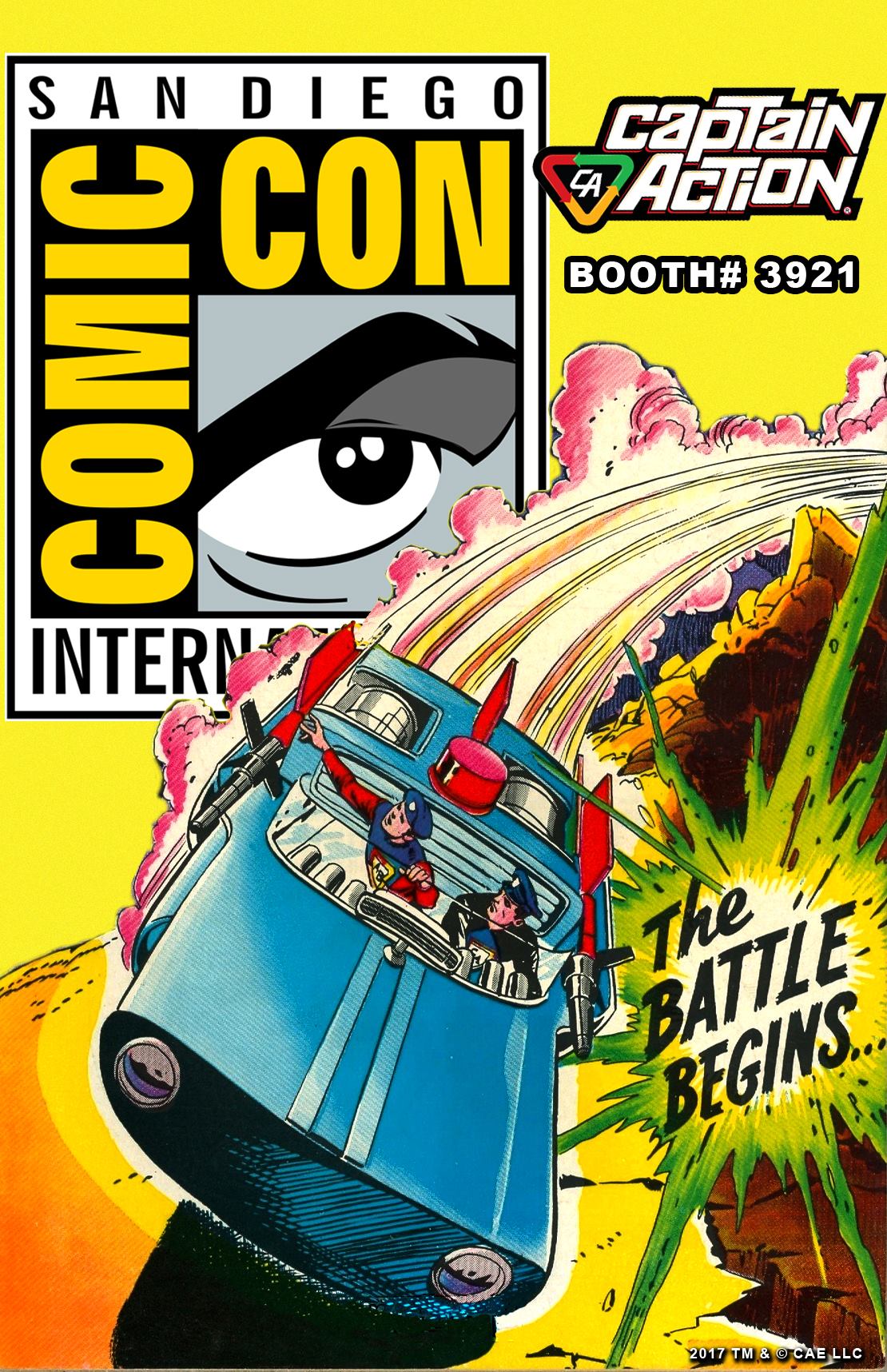 We will definitely be at SDCC, but I can't confirm whether or not we'll have this at the show. We certainly are going to try!

— MIMOBOT (@mimobot) May 5, 2017
For the rest of the year, it looks like SDCC, Long Beach, NYCC & Stan Lees's comicon.

— Jason Inman (@Jawiin) May 6, 2017
I can't go this year, as I have other commitments that week!:/ but thanks anyway:)

— Matthew Ashton (@matthew__ashton) May 5, 2017
Anything we missed? Let us know in the comments, drop us a line, or tweet us at @SD_Comic_Con.