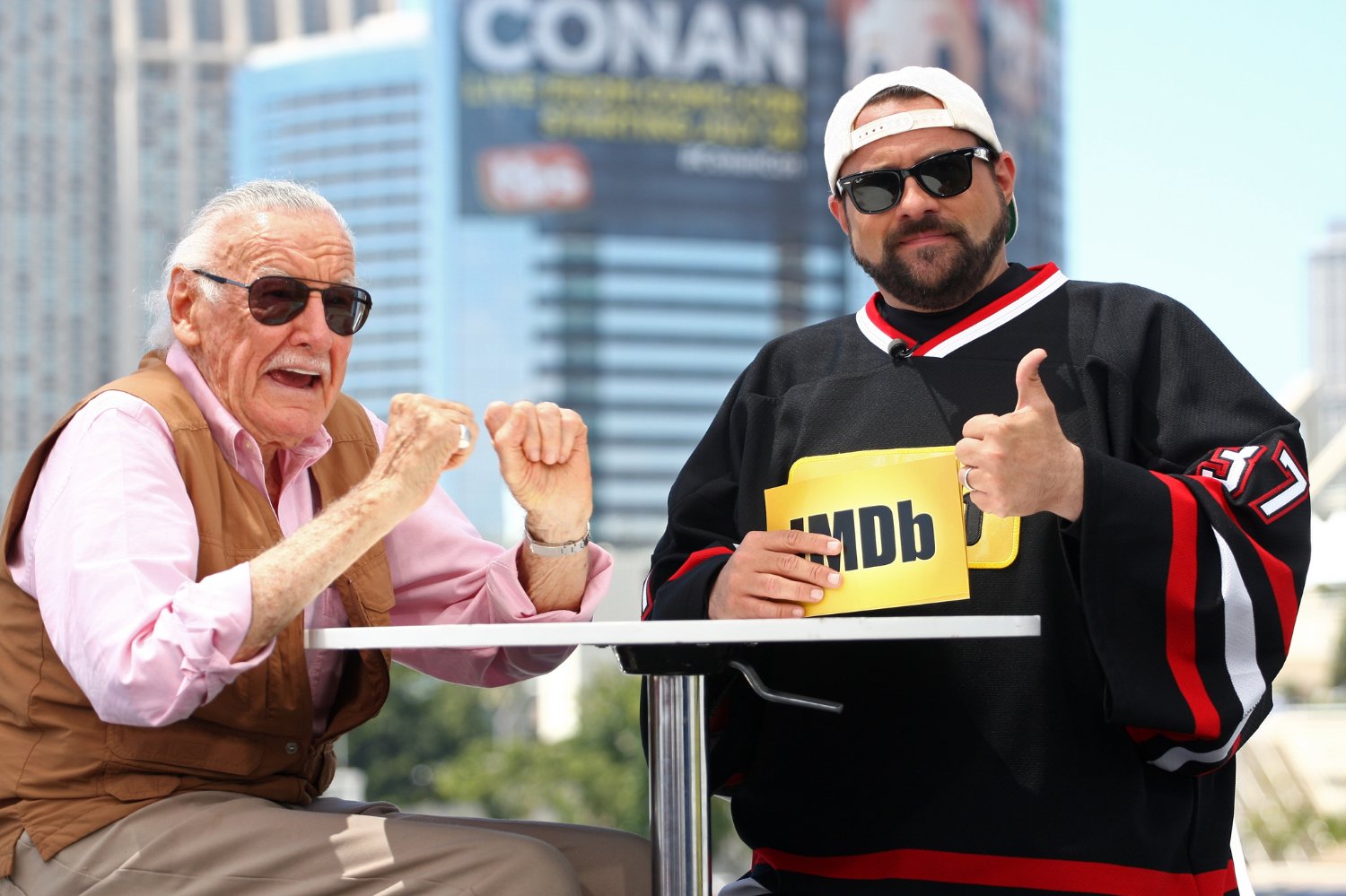 The IMDboat will be docking at San Diego Comic-Con this year – and you'll have a chance to hop on board.
The boat, which is mostly accessible by invitation only, will "serve as a gateway to top entertainment brands and properties including Comcast's XFINITY, Activision's Call of Duty WWII, STX's Valerian and the City of a Thousand Planets, LEGO Star Wars, and Amazon Rapids by creating a must stop destination for talent, industry VIPs and fans."
You can find the boat docked at Fifth Avenue Landing behind the convention center, where host Kevin Smith will once again be hosting interviews (not open to the public). However, select average fans will have an opportunity to climb aboard.
From Thursday, July 20 – Saturday, July 22, select fans who post photos to their social media accounts using the hashtag #IMDboat at the check-in (located in front of the boat which is docked right behind the convention center) will have the opportunity to come aboard and enjoy the first deck of the boat from 2PM-4PM as space allows.  The IMDb Fan Lounge will offer fans early (beta) access to play the new Call of Duty WWII before it hits stores and other special experiences. While aboard The IMDboat, fans can also get a closer look at Amazon Rapids, a children's reading app featuring illustrated short stories told through the lens of characters chatting with each other.
Information about how to access the IMDboat will be provided by IMDb street teams as they distribute swag bags and interact with fans, to celebrate the launch of IMDb Ticketing, Powered by Atoms. In addition to other fan favorite items, the swag bags will contain Valerian and The City of a Thousand Planets-themed special offer cards (including a buy one ticket get one ticket free offer or a $5 off ticket purchase discount which fans can redeem when they purchase tickets to Valerian and The City of a Thousand Planets on IMDb's website or mobile apps).
Additionally, affiliate restaurants in downtown San Diego will also be distributing IMDb trivia coasters. Fans who post the correct answers to the questions featured on the IMDb trivia coasters to one of their social media accounts (along with the #IMDboat hashtag) will also be eligible for entry. Space is limited and during this time frame, fans will be admitted on a first come, first served basis.
For the first time, convention goers will be able to watch Kevin Smith's celebrity interviews and other IMDb Comic-Con coverage on a massive LED screen mounted to the IMDboat (facing the Convention Center).
Smith will also moderate IMDb's first-ever Comic-Con panel, "Kevin Smith's Comic Book Movie Trivia Mayhem Panel, Presented by comiXology and IMDb" on Thursday, July 20 from 5:30PM-6:30PM in Room 6A. He'll be joined by Fatman on Batman's Marc Bernardin; Julie and Shawna Benson, writers of The CW's The 100; and DC Comics' Batgirl and the Birds of Prey) who will play a competitive round of comic book movie trivia. Col Needham, IMDb founder and CEO, and comiXology CEO David Steinberger will judge the panel, awarding points based on the creativity of the answers.
The press release also mentions that on Saturday, July 22, Smith will host IMDb LIVE at San Diego Comic-Con, a live-broadcasting show which will air on IMDb, Twitch, and Twitter.