When  it comes to San Diego Comic-Con exclusives, it doesn't get bigger than Hasbro. With license to manufacture toys that are consistently at the top of the pop culture want list, this booth is always one of the craziest and has broken the spirits of more SDCC attendees than the Hall H line ever has. That said, if you want the best in Marvel, Star Wars, Transformers, My Little Pony, or the rest of these lines, you must commit to the Hasbro exclusive war.
If you miss out in person, you'll have another chance to score Hasbro's SDCC exclusives on August 13 on their web store.
Take a look at what will be bringing many tears of joy and frustration to this year's Comic-Con:
[UPDATE June 19] The Hollywood Reporter tweeted an article (and then subsequently removed) detailing Hasbro's next San Diego Comic-Con exclusive – a 6″ Marvel Legends Netflix's The Defenders Set. The set features all your favorite Netflix Marvel characters, including Daredevil (with an unmasked head), Jessica Jones, Luke Cage, Iron Fist, and Colleen Wing. There's no word on pricing, but we'll update as we learn more.
[UPDATE June 13] Hasbro's next 2018 exclusives are also from the wonderful world of Star Wars. Like their other exclusives, you'll be able to purchase these sets at San Diego Comic-Con and FanExpo Canada. First up is the Black Series Centerpiece Rey (Starkiller Base) & Kyle Ren Figure, featuring the epic battle between Rey and Kylo Ren from The Force Awakens. The 6-inch scene will retail for $109.99, includes an exclusive water mister for steam effects and an acrylic light-up backdrop.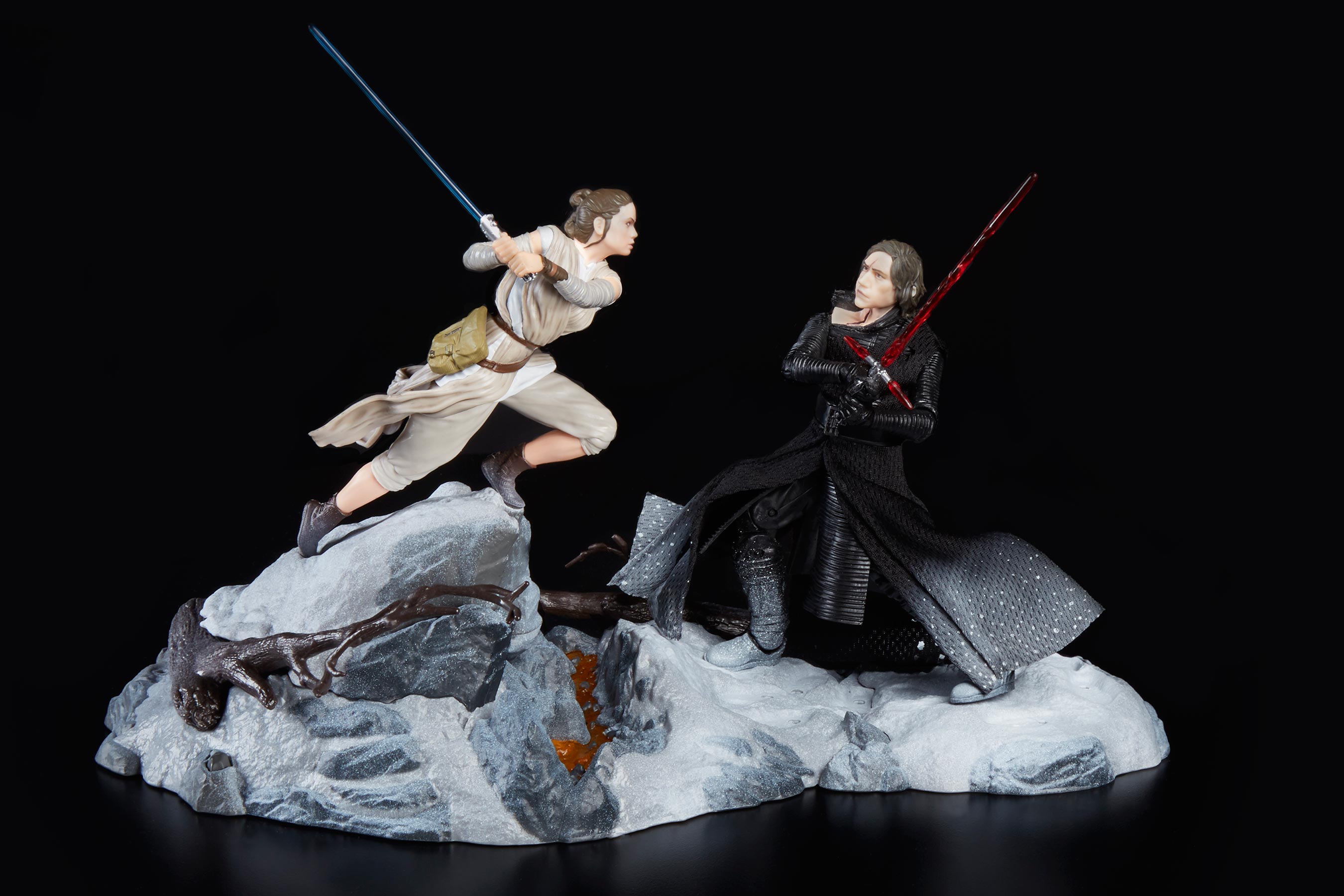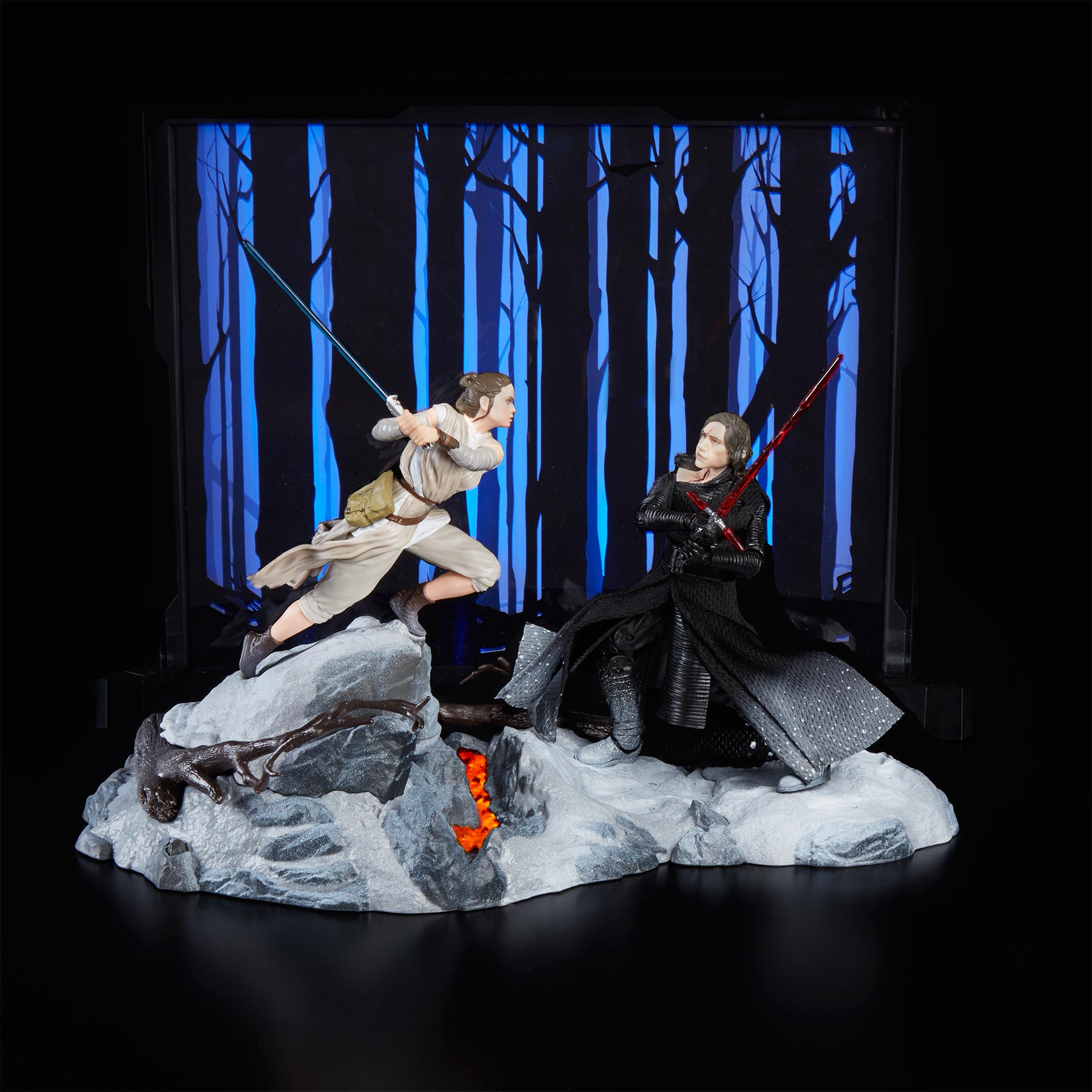 This is followed by the classic scene of Han Solo and one of those pesky mynocks from The Empire Strikes Back with The Black Series Han Solo & Mynock Figures. While in the box, Han appears on the Millennium Falcon's exit ramp with a breathing mask and fog to set the scene inside the belly of a gigantic space slug. The set will sell for $34.99.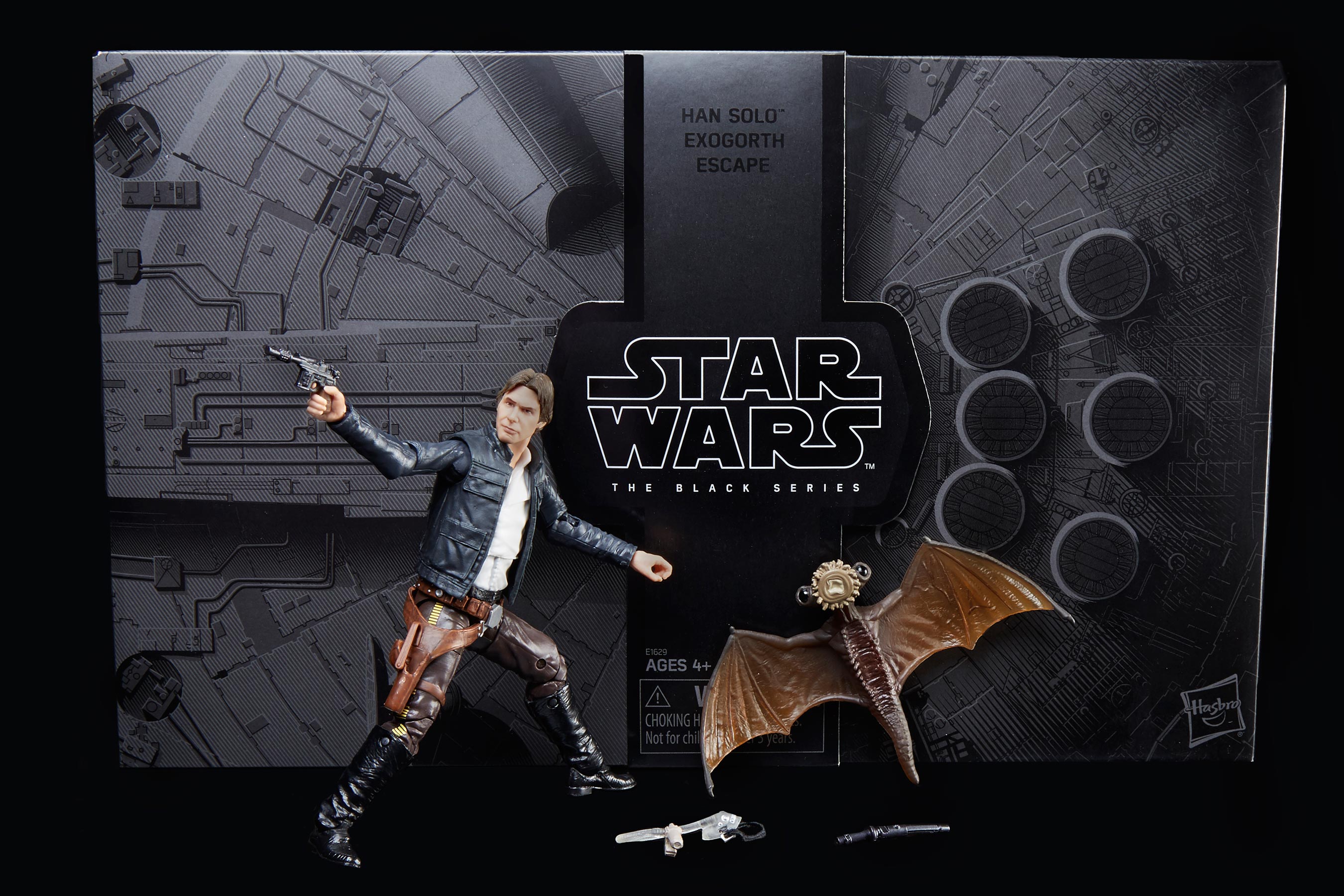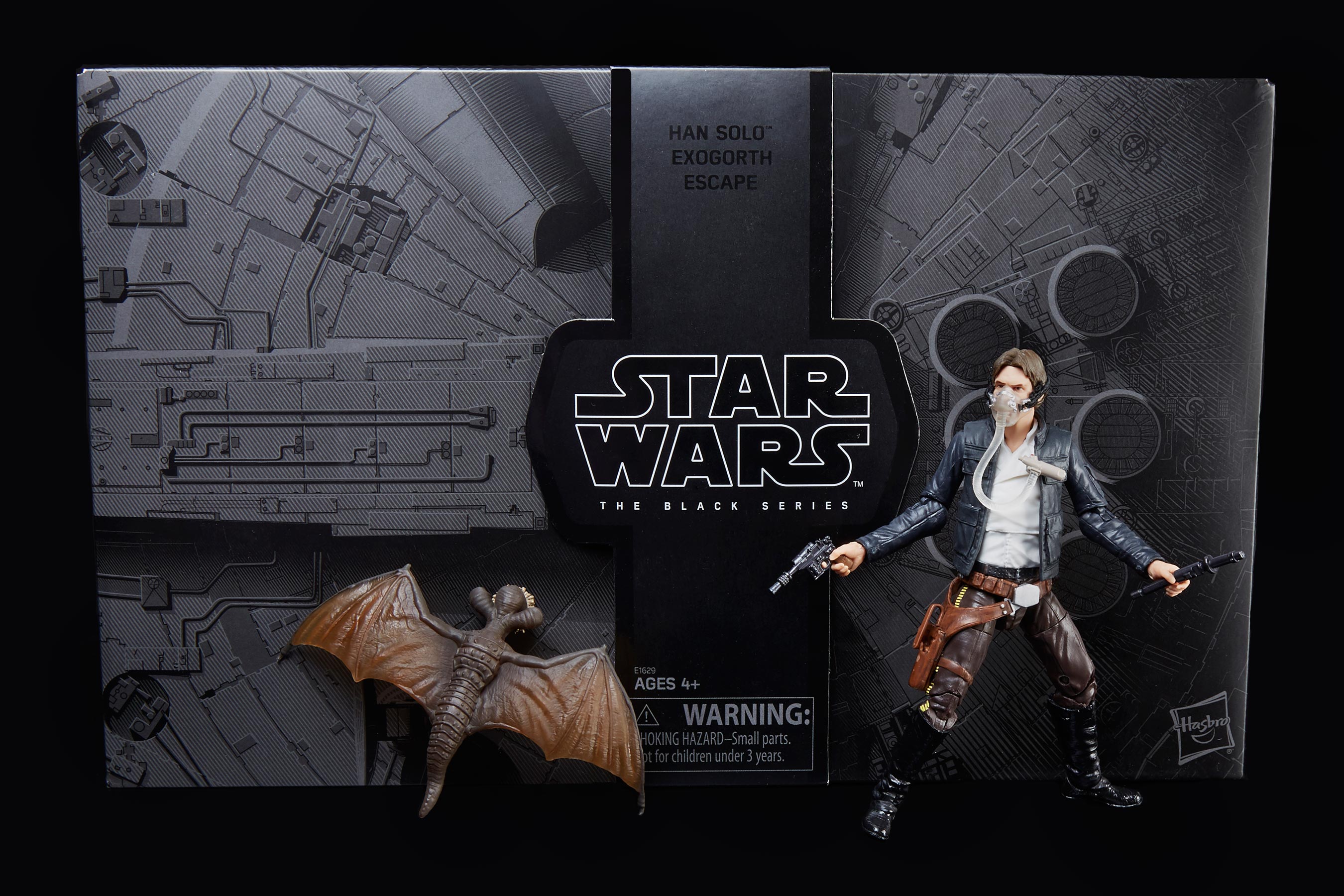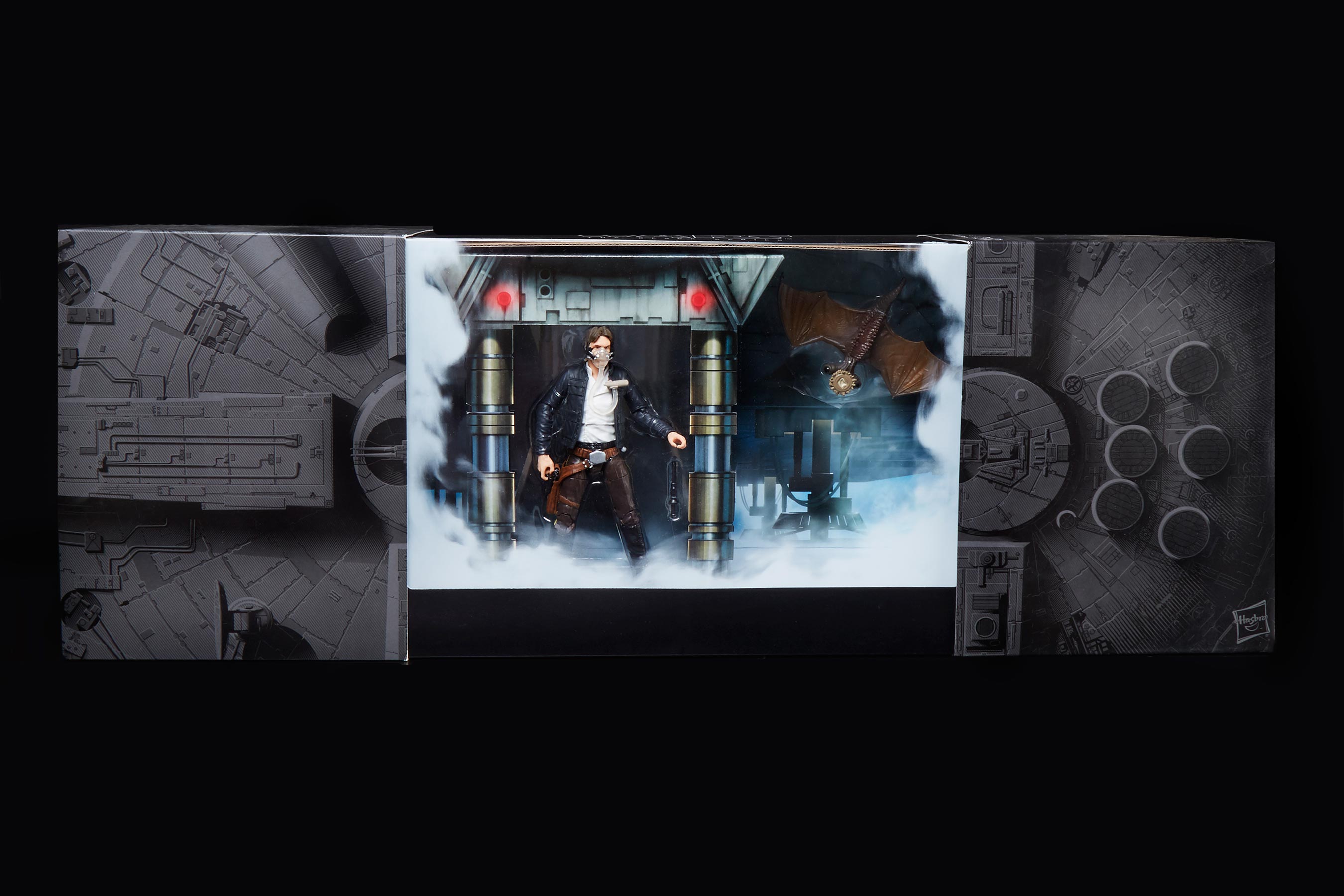 [UPDATE June 5] Fans have been (im)patiently waiting for Hasbro's first San Diego Comic-Con exclusive, and they finally gave us the goods this morning: Hasbro will be bringing a Star Wars: The Vintage Collection Doctor Aphra Comic Set based on the Marvel Star Wars comics, including her killer droid pals, Triple Zero (or o-o-o) and BT-1. The 3.75″ scale "The Vintage College" three-pack will retail for $49.99, and comes in vintage packaging, and includes three accessories. You'll be able to grab the figures at San Diego Comic-Con, FanExpo Canada, and in limited quanties online at the Hasbro Toy Shop after SDCC.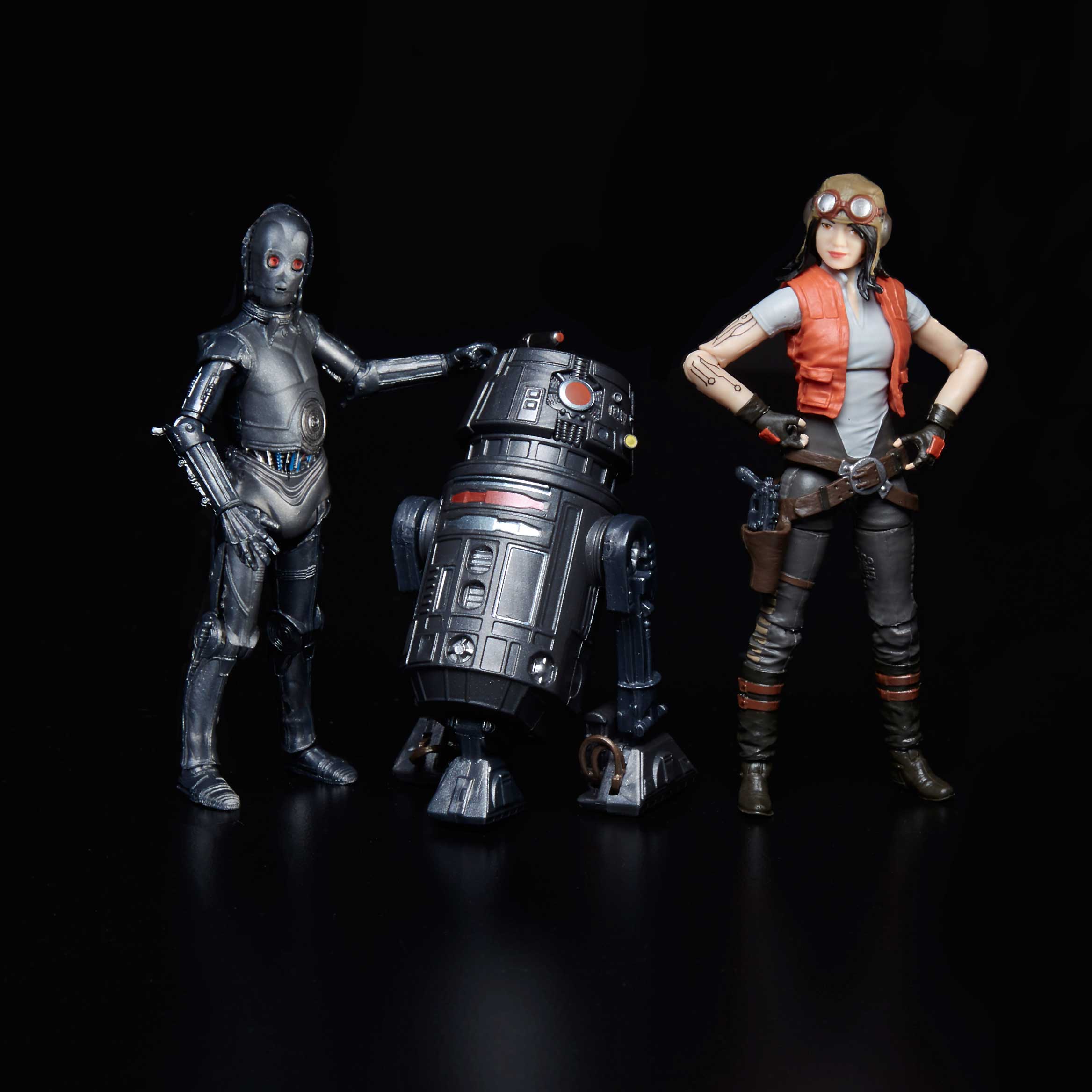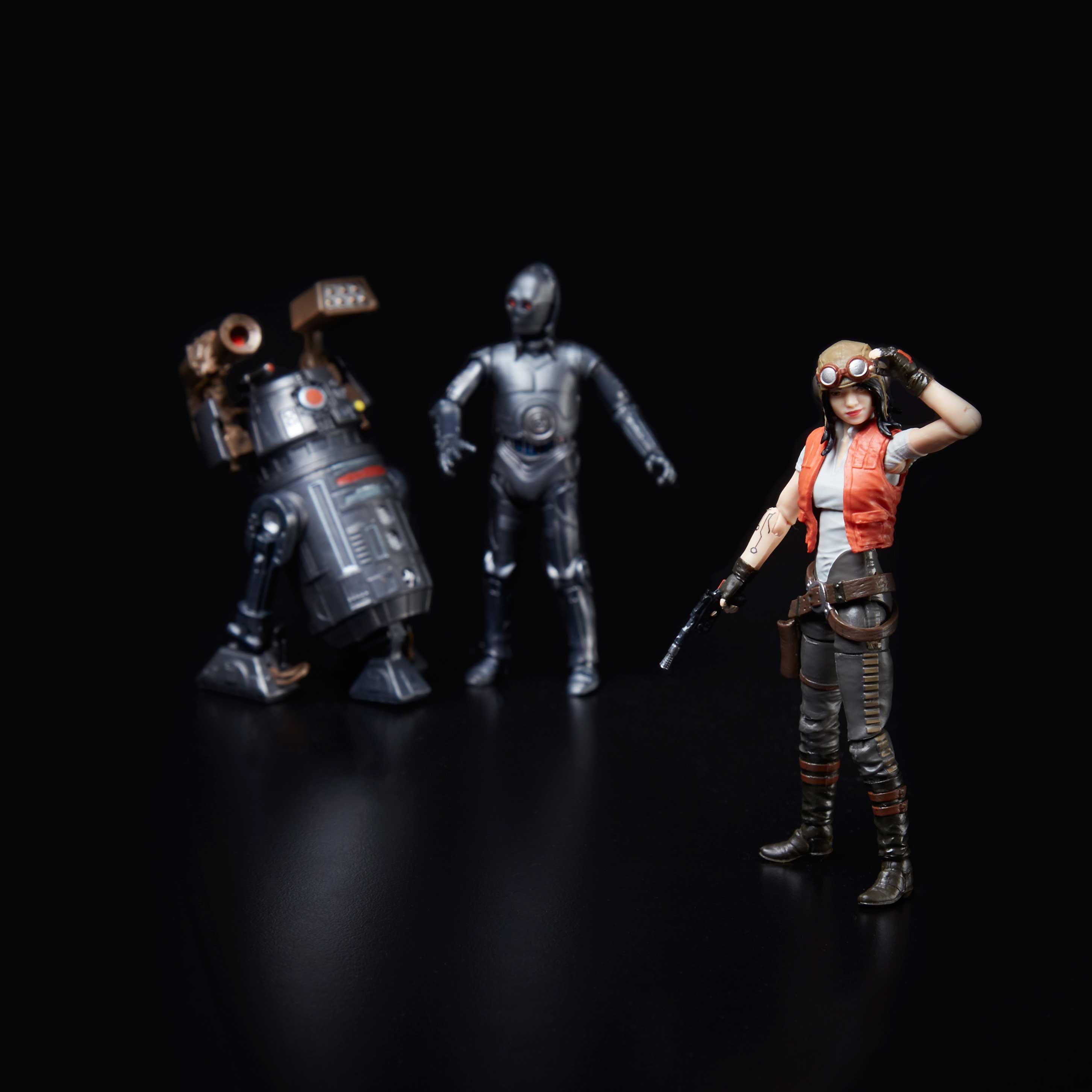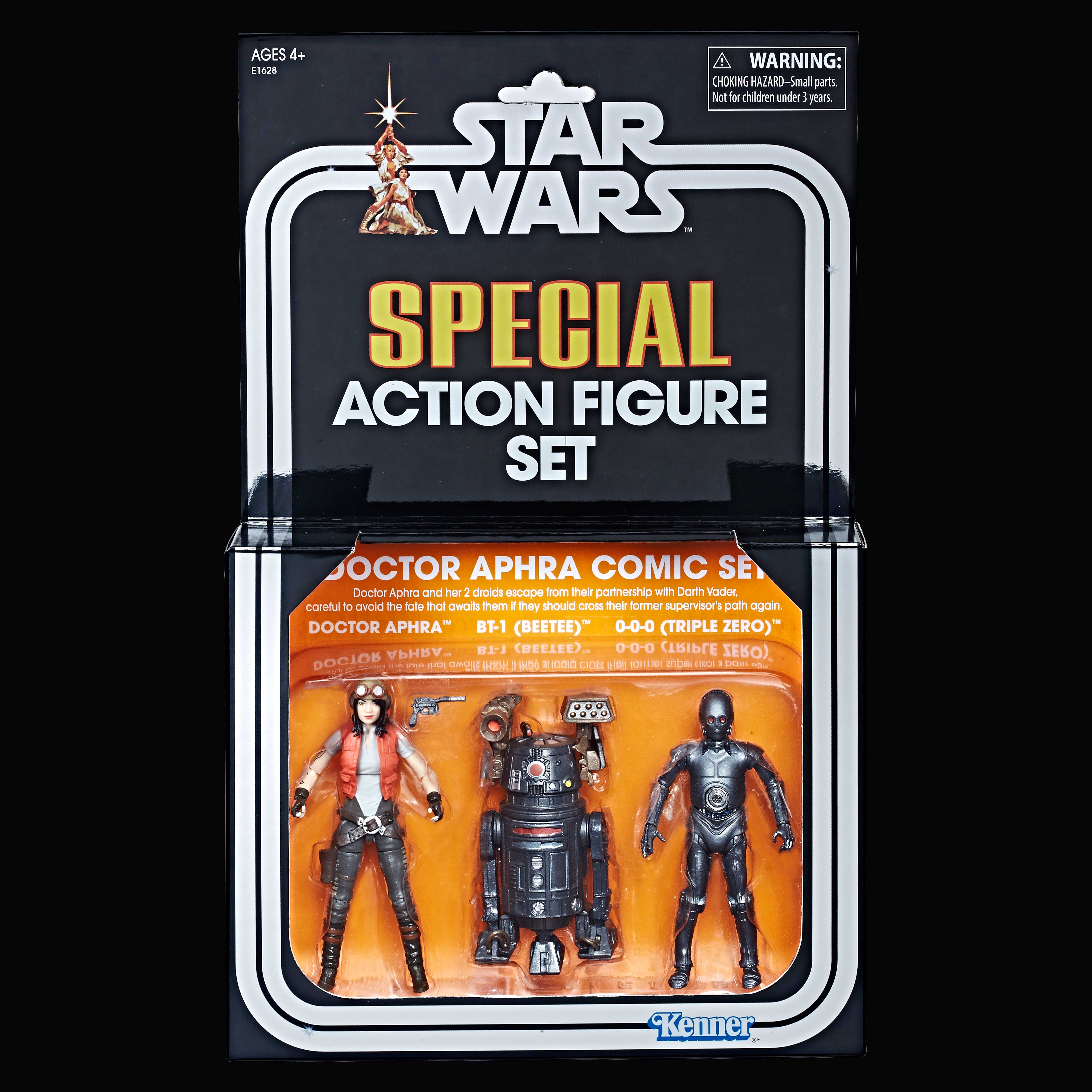 Which Hasbro San Diego Comic-Con exclusives are on your must-buy list? Let us know in the comments.