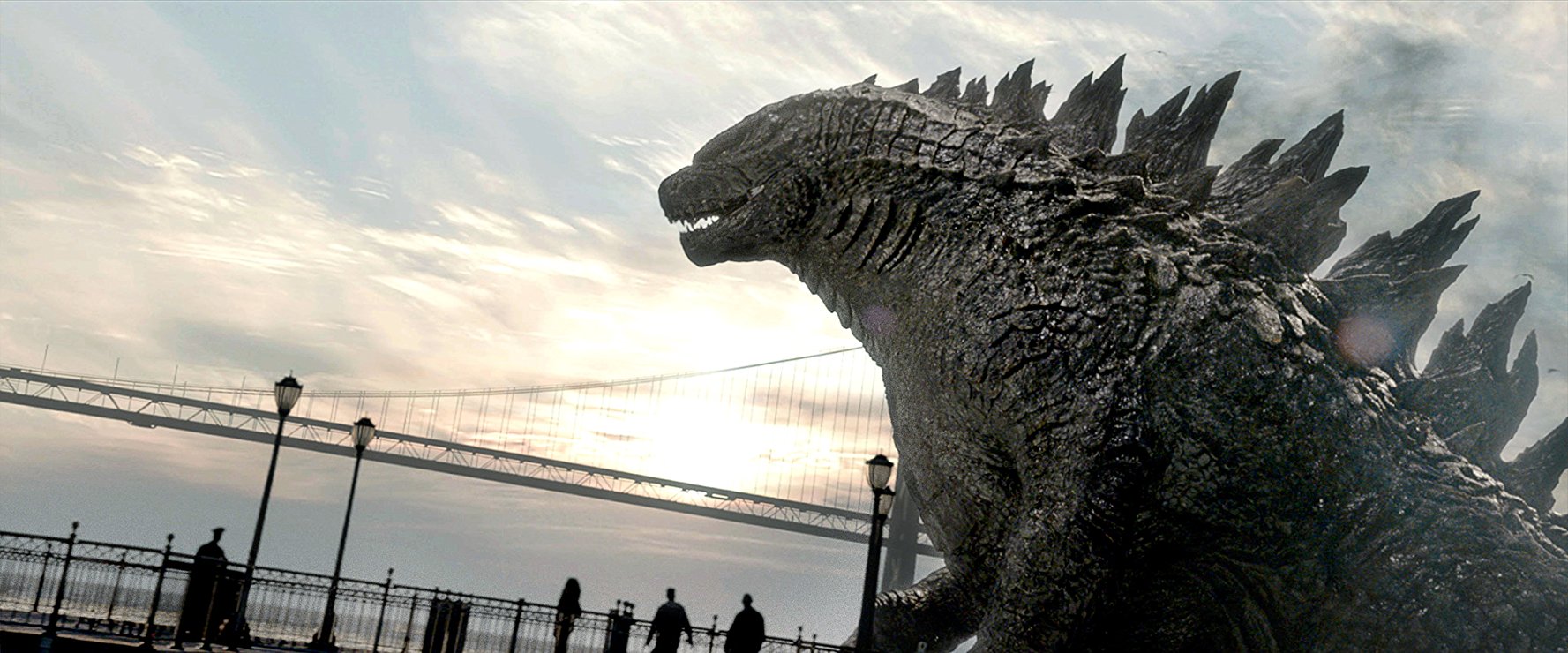 So far, there hasn't been a lot of announcements about exactly what Warner Bros. Hall H presence will look like (or when it will be, for that matter).
We know that we're getting the first Aquaman trailer, and Shazam! director David F. Sandberg suggested we'll be getting a closer look at that film. Then there's the rumor that we'll get some sort of a first look at Wonder Woman 1984, which just started filming. But beyond the DC films? Well, Warner Bros. released an official #MagicInSanDiego hashtag, which many have taken as a good sign that Fantastic Beasts and Where to Find Them: The Crimes of Grindelwald will indeed be taking to the Hall H stage as part of the larger WB presentation.
But now, it looks like you can add one more film to the already-very-long-list: Godzilla: King of the Monsters. Director Mike Dougherty was asked tonight if Godzilla will "stomp into Hall H" this year — and Dougherty said yes.
https://twitter.com/Mike_Dougherty/status/1015079948577411072
Filming for the upcoming 2019 film wrapped back in September, so Warner Bros. would have plenty to show off to attendees. There's no word on if the appearance would just be a short teaser (after all, 2014's Godzilla was kicked off to Comic-Con attendees with little more than a mighty roar and the title graphic), or a larger presence with cast. The film stars Vera Farmiga, Ken Watanabe, Sally Hawkins, Kyle Chandler, Millie Bobby Brown, Bradley Whitford, Thomas Middleditch, and Aisha Hinds — so there would be plenty of cast to choose from (plus, we already know Middleditch is in town).
Warner Bros. easily stands to have the most-packed presence on Hall H this year. In addition to everything else we've just mentioned, they also have The LEGO Movie 2: The Second Part (which we've gotten some hints will be represented), Smallfoot, Mowgli, and The Meg.
It will be interesting to see how Warner Bros.' full Comic-Con plans shake out.