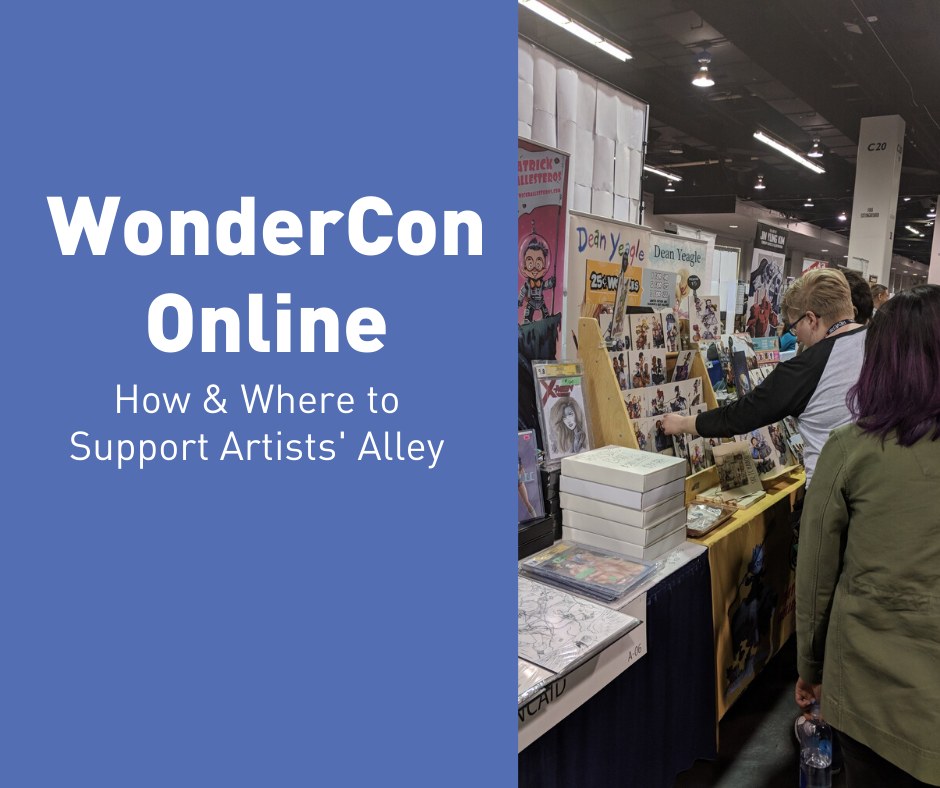 With WonderCon Anaheim postponed until a later date, Artist Alley vendors still have bills to pay — and we still have cool art we want to buy! So we have compiled a list of as many of the WonderCon Anaheim 2020 artists located in Artist Alley as we can. We know it looks a bit like a giant wall of text, but it was the only way to make sure everyone was included. Rest assured, we'll continue doing more visual #WonderConOnline updates in the style of our Under the Tents and WonderPost segments. You can also check out the hashtag #WonderConOnline on Twitter, and our list of known Artist Commissions.
Plus, with public gatherings and sporting and entertainment events canceled all over the country… you maybe have some more free time to look through this list and find some amazing artists.
Note: CCI's list was alphabetized by last name if a name, or by the first letter if a company name, so we've done the same.
If you are an artist and we are missing information you would like included, please e-mail us at [email protected].
Here's a list of artists, as well as where to find and support them:
#  A  B  C  D  E  F  G  H  I  J  K  L  M  N  O  P  Q  R  S  T  U  V  W  X  Y  Z