Two panels that a lot of people are excited for just released tons of information! Let's take a look: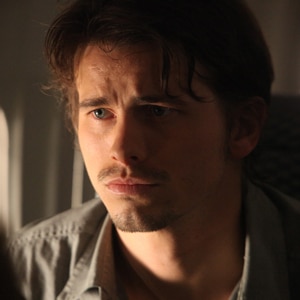 The Event – As I mentioned in the TV post, The Event is shaping up to be one of the best new shows at Comic-Con. NBC seems to have known this as they have set up the panel to show the entire first episode. This means that attendees will get to see the premiere even before most journalists do. Though the panel is on Saturday (the busiest day), TV fans should definitely consider waiting in line for this one. Once the episode airs, cast members Jason Ritter, Blair Underwood, Laura Innes, Zeljko Ivanek, Sarah Roemer and Ian Anthony Dale, as well as producers Evan Katz (24), Steve Stark (Medium), Jeffrey Reiner (Friday Night Lights), Nick Wauters (The 4400) and Jim Wong (The X-Files) will all be in attendance for a Q+A. NBC has gone all out on this panel and people should get excited. (Source: E!)
Masters of the Web – This panel has become an SDCC staple as the biggest names in online movie journalism gather to discuss their trade and answer questions. This year's moderators are bigger then ever before as Scott Pilgrim director Edger Wright will join Star Trek co-writer Roberto Orci to host the panel. People that attend will also have the chance to win passes to the huge "Wrath of Con" party or an AMC Theatres Annual Pass so make sure to get there early for the chance to get a seat and win. More detais, including guests, are located here.