The waiting is over and the time is here. This Monday, November 1st, passes for Comic-Con 2011 will go on sale. The tickets go live 9 AM Pacific (12 PM for you east-coasters) on http://www.comic-con.org/cci/.
Yes, almost 9 months in advance sounds ridiculously early. I feel like I just put Mjolnir back in its resting place and took off my Green Lantern Power ring. Still, timeliness pays off in the world of SDCC as many of us were harshly reminded of recently. Comic-Con officially announced that 4-Day passes with Preview Night have already sold out. Enough 2010 attendees planned ahead and grabbed a pair at last year's con, that online buyers are stuck with 4-Day passes that don't include Preview Night. This was a huge shock as it's never happened before and many, myself included, have never even considered buying tickets on site and a year in advance. The bright side is that Preview Night was getting cramped anyway, and 4-Day passes still get you into all the con goodness.
Prices have gone up by $5 this year and an Adult 4-Day pass will now cost you $105. Seniors (60+), Kids (11 and under), and active military (with an ID), will only have to pay $52 for their passes. Single Day prices are as follows:
Thursday, Friday, Saturday: Adults-$37 Sr/Jr/Military-$18
Sunday: Adults-$20 Sr/Jr/Military-$10
Sunday does have a lesser selection of panels (Hall H doesn't even open), but it's the least crowded day in the Exhibit Hall and totally worth the price of a pass if you're interested in that.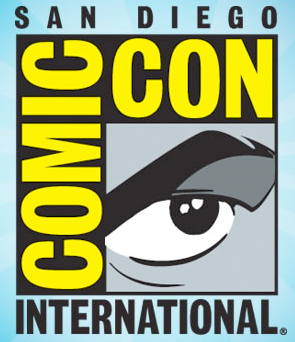 So when will the 4-Day passes sell out? Hard to say. It took almost a month last year but I expect much less this time around. Not only were more sold on site, new people attend each year and many buy tickets on the first day to guarantee their spot. I'd predict it will take around a week for 4-Day passes to completely sell out but I definitely suggest staying on the safe side and buying them on Monday or Tuesday.
Basically, go to the site after 9 AM Monday and get ready for Comic-Con 2011. Preview Night or not, it's going to be a great time!