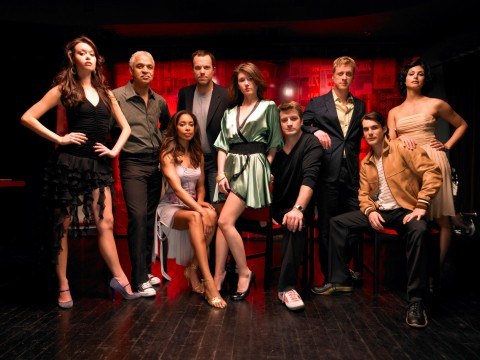 As we broke the news on Saturday, today The Hollywood Report has the exclusive on the Firefly 10th Anniversary details for Comic-Con.
Whedon and writer Tim Minear will join stars Nathan Fillion, Alan Tudyk, Adam Baldwin, Sean Maher,Michael Fairman and the rest of the crew of the Serenity for a panel on Friday, July 13 at 12:30 p.m. in Ballroom 20.
According to the THR article, we can all thank The Science Channel, which currently airs Firefly in repeats,  for sponsoring the SDCC anniversary panel, and expect to see "never-before-seen footage" and "numerous buzz-worthy surprises" during the hour-long panel.
Start lining up for Ballroom 20 now – this is going to be the event of the con!