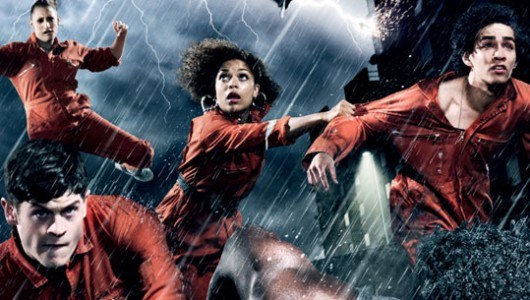 Since The Hollywood Reporter scooped us on the Firefly 10th Anniversary details (although we broke the story first), we're going to shoot right back with some more unannounced SDCC news.
We have it on good authority from anonymous sources the popular UK series Misfits will be making its first trip to San Diego Comic-Con with a panel appearance this year. We've yet to hear the full details, but we'll know soon enough when CCI releases the official schedules.
The UK series, about a group of teenagers on community service who discover they have superpowers after a freak storm, has not yet aired in the states but has been available streaming via Hulu since June last year. It will be entering its fourth season in the UK later this year, and a US version is currently planned.