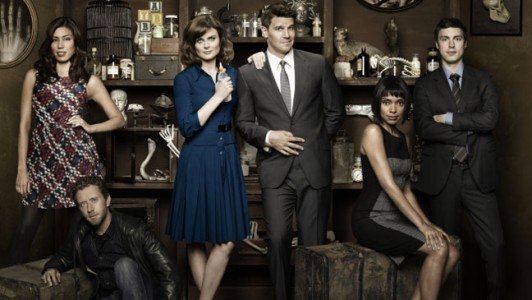 The SDCC derby has begun. The individual confirmations are coming fast, and we're trying our best to bring them all together for you ahead of the official announcements.
Let's start with a confirmation. Aisha Tyler was asked via Twitter if Archer was coming to SDCC this year, which she replied, "yes!"
[blackbirdpie url="https://twitter.com/aishatyler/status/212986055182393345″]
No date, time or location was indicated for the Archer panel, but we'll know soon enough. We're expecting FX to announce the rest of their panels sometime this week.
Interestingly, a SpongeBob SquarePants panel was confirmed for Sunday by director Vincent Waller, when responding to the above tweet from Ms. Tyler:
[blackbirdpie url="https://twitter.com/VincentWaller72/status/212986714136903680″]
Comic-Con sure does bring together all types of folks, doesn't it?
Latino-Review's elmayimbe is coming on strong with the unconfirmed news as of late, this time regarding Disney's The Lone Ranger starring Johnny Depp.
[blackbirdpie url="https://twitter.com/elmayimbe/status/213007770885169152″]
Apparently he has the scoop that the film will be on the schedule for a Thursday panel. If this indeed turns out to be true, we expect it to be in Hall H.
The Hollywood Reporter has confirmed the remaining slate of Adult Swim panels:
Friday, July 13
The Venture Bros. – Indigo Room, 11-11:45AM
NTSF:SD:SUV:: – Indigo Room, 12-12:45PM
Aqua Something You Know Whatever / Squidbillies – Indigo Room, 2-2:45PM
Robot Chicken / Robot Chicken DC Comics Special – Indigo Room, 3-3:45PM
Black Dynamite – Indigo Room, 4-4:45PM
Fellow-Adult Swim series Childrens Hospital was previously announced in the Indigo Room for Friday but never confirmed a time; by looking at the schedule above, it seems logical it would fit in the 1-1:45PM time slot.
Lastly, star David Boreanaz tweeted that this year's Bones panel may be its last.
[blackbirdpie url="https://twitter.com/David_Boreanaz/status/212934252101255168″]
The cast scored salary increases when a new deal was signed last November, and a season eight pickup was confirmed by the network in March. No news on whether contracts were extended past the upcoming season in the event the network decided to continue the long-running series beyond 2013, so the farewell tour Mr. Boreanaz mentions may indeed be closer to the truth than fans would like.
Fringe and Bones both saying "farewell" to the SDCC crowd in the same year? Is the world truly ending in 2012? Let us know in the comments.