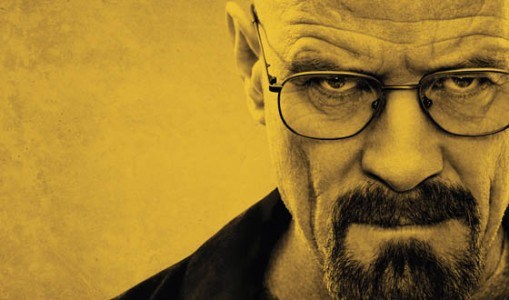 The individual SDCC panel confirmations keep coming!
First, Spartacus will be returning to San Diego this year. Celebrating the series' final season with the upcoming Spartacus: War Of The Damned, series creator Steven DeKnight tweeted the good news to fans last week:
[blackbirdpie url="https://twitter.com/stevendeknight/status/213391694094286848″]
The Spartacus panel will be held on Friday, July 13, at 5:45PM in room 6BCF.
[UPDATE] Variety reports a trailer for the final season of Spartacus will be screened at the panel.
Next, When Nerds Attack hunted down Being Human star Sam Witwer on Twitter about Syfy's SDCC plans for the popular BBC remake. The actor confirmed the show would again be back at the con, although no details were mentioned (aside from Sam "wearing bells" for the occasion).
[blackbirdpie url="https://twitter.com/SamWitwer/status/213074520561553408″]
By this information, we expect a Being Human panel to appear on the panel schedule when the formal announcement is made, in addition to being included in any offsite events Syfy has in store for SDCC attendees. And nothing less than for Mr. Witwer to be wearing bells throughout the con.
Fans of the BBC series Merlin have been wondering about the show's status at the con, and it appears a description for the upcoming Facebook game let the cat out of the bag. Thanks to @Merlin_net for the scoop:
[blackbirdpie url="https://twitter.com/Merlin_net/status/214676828017790976″]
We would expect that with the cost of flying the Merlin cast to San Diego, a panel would be in order, but as of now no specifics on the series' appearance at the con were available.
Our last bit of news is the big one for this morning. While attending an event at the Los Angeles Film Festival, reader Matt Newman alerted us via Twitter that AMC's Breaking Bad would be attending SDCC this year, its first appearance at the con, from a statement by actor Bryan Cranston.
[blackbirdpie url="https://twitter.com/MattWNewman/status/214166177323302913″]
Fans have been waiting for the the popular series to make an appearance at the con for years, and producers have decided to make its first trip a memorable one by screening the upcoming season five premiere episode, which doesn't air publicly until July 15, in addition to a Q&A with the cast and crew. No date, time or room was yet confirmed by the network or the show's producers.
What news from this roundup are you most excited about? Let us know in the comments!