ComingSoon.net has a man on the inside at Comic-Con once again and he's back bearing gifts. Though most of the pictures of the Hall's current state feature unpacked boxes, old logos, or other none too interesting stuff, there are a few happy surprises. Here's the only three that jumped out to us, but definitely head over to ComingSoon to see all the pics if you're so inclined.
Carrie Remake Banner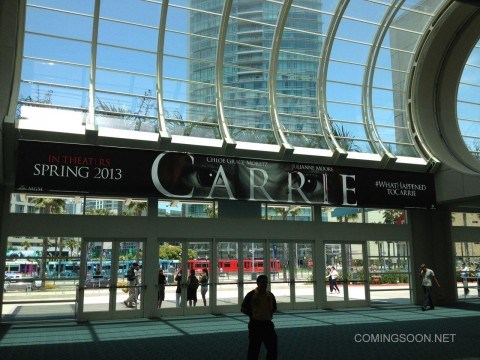 Giant Hobbit Trolls at the WETA Booth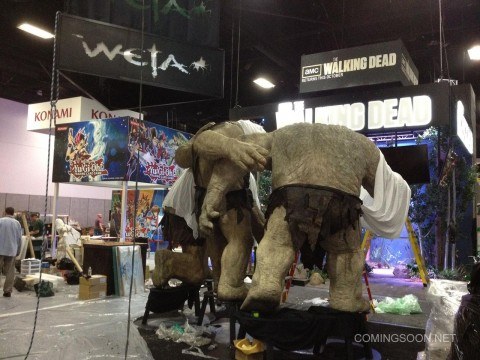 Big Elysium Booth and Possible Ship From the Film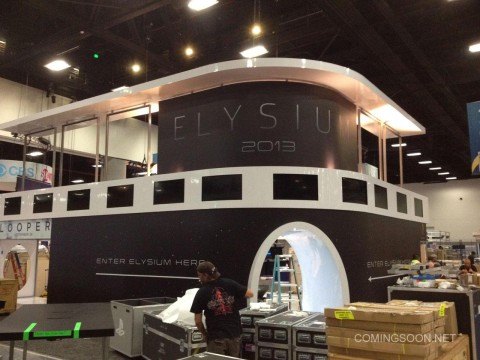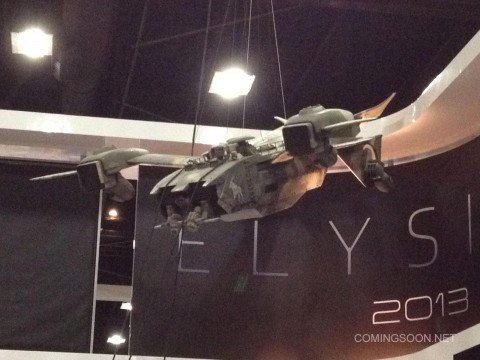 What pictures stood out to you? Tell us in the comments!