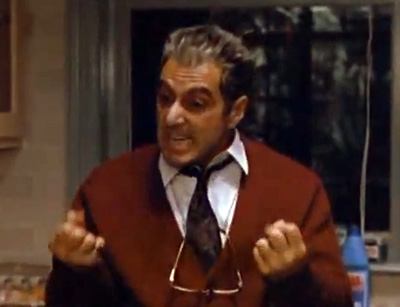 We've only put a few weeks between us and SDCC 2012, otherwise known as the greatest year in Comic-Con history. We came, we saw, and it absolutely kicked our butts. But like in the Godfather, just when we got adjusted to "normal" life, they keep pulling us back in.
CCI has sent emails out to 2012 badge holders that the 2013 online badge preregistration will begin in short order, starting this Saturday, August 4 at 8AM PT/11AM ET. Get ready.
Please note this is only for 2012 badge holders – open online registration for everyone else will be held in early 2013.
What does this mean for you? Well, it means you must have attended SDCC this year with a four-day or one-day attendee badge – if you attended SDCC 2102 as press, professional. volunteer, exhibitor or any other comp pass, you'll have to wait for the open online registration in 2013.
Also new this year is that you can buy badges for up to three people in any combination (four-day or one-day badges), as long as they purchased a 2012 attendee badge as well. Anyone else – in unison – you'll have to wait for the open online registration in 2013.
CCI put together a great FAQ to answer all of your questions – we suggest you check it out. And we also suggest you log into EPIC registration well in advance of Saturday morning to make sure you have your member ID and are eligible for the pre-registration sale.
And we'll be here on the blog and on Twitter as well to answer any of your questions, or to provide emotional support, as we all race for the chance to once again sleep on the pavement, eat irregular meals and walk until our legs fall off. Trust us, we wouldn't want it any other way.