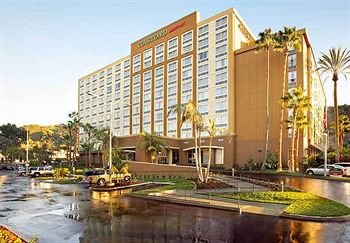 The new year is barely underway and already we have news to report for 2013 SDCC attendees.
CCI today announced they will be holding their annual Early Bird Hotel Sale this Wednesday January 23 at 12 PM ET / 9 AM PT.
What does this mean for those attending, or even those hopeful of attending, this year's con? Here are some of the specifics:
A limited number of hotel rooms will be made available in the Mission Valley and Airport areas.
The Early Bird Hotel Sale prices are only valid BEFORE attendee housing opens and will not be available at a later date. These prices are good until March 11.
Some of the hotels in Mission Valley will also be offering special incentives for those booking early.
Full payment is required at time of booking. Any changes to the reservation will be accepted up to March 11.
Downtown San Diego hotels will not be available in the Early Bird Sale.
CCI also emphasizes that booking an Early Bird room does not guarantee you a badge, so you'll still have to try your hand in the badge purchase process whenever it is announced for the general public in the coming months. And because you'll have to prepay your reservation, you might get stuck with a room without a badge. So as long as you don't mind the chance of having to rely on the offsite events, we say go for it.
And to be clear, this isn't the main hotel derby that happens each spring, but rather an early chance for some folks to secure a cheap room along the shuttle route. Better safe than sorry, we say!
Check out the CCI page for all the details, mark your calendars, and good luck!