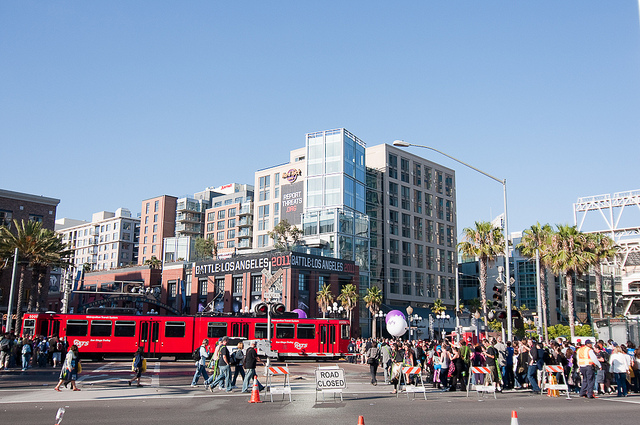 One of the last big events for attendees of this year's San Diego Comic-Con – hotel reservations for the block of SDCC rooms – came and went this morning, with nary a hitch. This was expected, because of all the systems SDCC attendees have to endure throughout the year, Travel Planners' website has proved itself to be very stable in years past.
Just a few short hours after the gates to the hotel reservation system opened, they were closed again. Anyone going to the Travel Planners site is now greeted with the following message:
Housing for Comic-Con is closed at this time.

Housing will re-open on Tuesday, March 12, 2013 at 9:00am Pacific Time. Please come back at that time.

We are sorry for the inconvenience and thank you very much for your patience.
We have to say, those scorned by EPIC Registration will find dealing with Travel Planners rather pleasant. Not only is the system rock-solid in handling a mob of nerds, but they are also extremely responsive to personal inquiries in the past, individually providing folks their confirmed hotels without delay when expected email notifications went missing.
So after the mad scramble for badges, and then the build-up of anxiety leading to the hotel derby, what do attendees have to look worry about?
The answer is: Not much else.
In just a couple of days, most if not all will receive confirmation of their hotel reservation. Some will be happy, others will be angry they got stuck out in Mission Valley when they wanted a Downtown hotel. There will be some expected hotel trading here and there, as folks who didn't receive one of their six picks try to shimmy their way closer to the convention center by grabbing up cancelled or unclaimed reservations.
There will be folks who weren't able to get a badge initially, getting a second chance in the inevitable cancelled/returned badges sale later this year.
Some of you will be traveling from elsewhere, so you'll have to book your flights and transportation to and from the airport. Others local to San Diego will be driving in and partaking in the annual parking pass sale, expected sometime in April.
Of course, we'll let you know of all this, if and when it happens, as soon as we hear any information.
But for the rest of us, it's smooth sailing until July. Next stop, San Diego!
Let us know which hotels you were confirmed for in the comments.