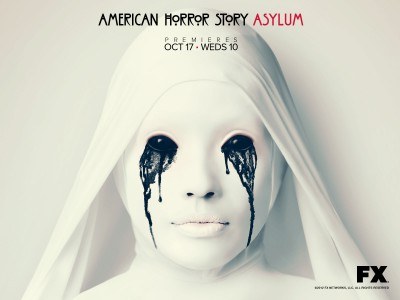 We've been tracking some information over the weekend that should make more than a few of you excited for this year's San Diego Comic-Con. Or frightened, depending on how you look at it.
On Friday, The Paley Center for Media in Beverly Hills closed its annual Paleyfest with a panel of guests from Ryan Murphy's popular FX series American Horror Story. Among them was Murphy himself, along with series regular Jessica Lange and newcomer Kathy Bates, who will be making her debut in the upcoming third season, titled American Horror Story: Coven.
During the panel, Murphy, as reported by the official Paley Center Twitter account, mentioned an appearance by  American Horror Story at SDCC this year is a real possibility:
Murphy appreciates all the love and attention the #paleyfest crowd gives the show. Says he'd take it to #ComicCon if invited.

— PaleyCenter (@paleycenter) March 16, 2013
American Horror Story has been one of the more popular holdouts of SDCC in recent years. The show was rumored to have held a pilot screening at SDCC two years ago but cancelled at the last minute. Last year, fans were disappointed with FX's SDCC offerings, holding back not only American Horror Story, but also It's Always Sunny In Philadelphia from panel appearances.
Given the show's popularity with the Comic-Con crowd and Murphy's affection for the convention – Glee has been a mainstay at SDCC over the past several years, for example – we're just as surprised as anyone it's taken nearly three seasons. We're also wonder what Murphy means to be "invited" to the con. Panel appearances from big Hollywood is usually at the discretion of the studio, not the convention. So is this a decision by FX; or is show's racy, disturbing content causing CCI to give pause to approving a panel for the show?
Regardless, with a fresh storyline involving witchcraft, and some added star-power to an already stellar cast and crew, we say it's never to late to come to San Diego.
Will this be one of your big "go-to" panels of this year? Let us know in the comments.