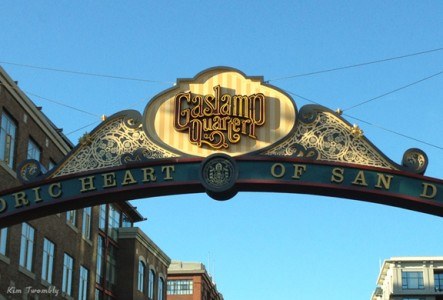 Well, look what we started.
One of our readers asked us for vegetarian food recommendations for SDCC, which in turn we asked our [Iron] legion of readers for help. Not only did they follow through with some great restaurant tips, but in turn asked for recommendations on other types of foods. The responses were overwhelming, and we decided to compile all the top picks into a single post for everyone.
Now, SDCC moves so fast, not everyone will have time to savor a delicious hot meal at a restaurant. Heck, it took us four days last year for our first hot meal of the con, which ironically was also our last before we left San Diego. And since you're always on the go, we recommend you don't weigh yourselves down with a heavy meal first thing in the morning or you might end up being that person. But for those times when you just want to stop and smell the…pancakes…this post is certainly for you.
One more thing – we're not building the next Yelp here, so as one of our readers suggested, we're not going too deep down the rabbit hole of SDCC cuisine:
@SD_Comic_Con do you know of any pizza, pretzel, hot dog or cookie options at #SDCC? 🙂

— Kyle Nolan (@kyool) April 18, 2013
So if you're looking for other recommendations, feel free to let us and your fellow readers know in the forums. Bon Appetit!
Breakfast
The Mission – Three locations, the closest to the Convention Center at 1250 J St.

"fantastic, though a short walk away from downtown", @tara_taralynn
"Try the Mission in North Park! Won't be crazy on a weekday", @memetastic

Hob Nob – Featured on Food Network's Diners, Drive-Ins and Dives

"The Mission and Hob Nob are the kind", @TaxiDrvr

Broken Yolk – One of the more popular diners in the Gaslamp. A short walk from the Convention Center, last year's spot for The Hub, and featured on Travel Channel's Man V. Food

"has some vegetarian options & they have a HUGE fruit platter that's awesome", @Chickalea

Cafe 222 [thanks @SwagCollector]
Vegetarian
Kosher
For the Carnivores
Hash House a Go Go – Nationally recognized and awarded, a cab ride away

Yummy Bacon Cheeseburger from Hodad's in Ocean Beach by Loren Javier, on Flickr

Hodad's – a short walk from the Gaslamp, and they deliver too!
Yard House – In the heart of the Gaslamp
Burger Lounge – In the Gaslamp, and open until 3AM Friday and Saturday!
The Tipsy Crow – "some awesome bar food", thanks @TDHorror
Gluten Free