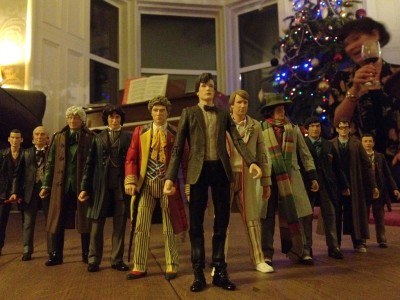 We get asked for advice all the time from our readers, and we're always happy to help. But now that we've assembled such a great team of experienced con attendees, we've decided to pool our knowledge in a regular column called, "Ask The SDCC Doctors", where we go around the TARDIS answering a reader question.
Today's question comes from reader @the_green_key via Twitter:
Shopping for a con backpack – which features are most important or highly recommended?
The SDCC Doctors' Diagnosis: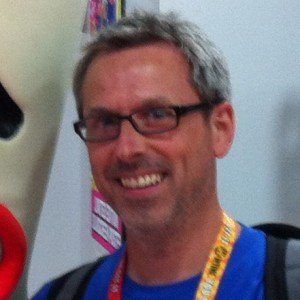 Jeremy: I used to carry a big heavy backpack around with me at all times – and I'd stuff it to the gills with equipment. Cameras, phone, extra batteries, laptop, power cords, and snacks. The thing must have weighed 30 pounds or more. The backpack was nice and insulated, and was made for a Dell XPS, so I never had to worry about things getting damaged in the crowds. I also used it as my carry-on when travelling to SDCC. And it made one hell of a pillow during those long waits outside of Hall H. But this year I've upgraded – or downsized, if you will – by going with a Timbuk 2 Commute Laptop. It's got plenty of space, tons of pockets, is TSA-friendly for air travel and is always at my side instead of my back, so I can grab something out of it without stopping to take it off.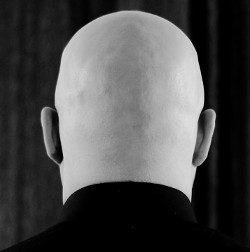 James: For the last few years I've walked around the con with a Case Logic camera backpack. I've managed to shove in other important things like snacks for a long day in Hall H, but it wasn't built for that and I'm glad I wasn't walking a lot those days. But it held all my lenses, flash, batteries, etc. just fine. Which leads to my suggestion for a backpack. Get the one that has the most features you will actually use a majority of the time. Do you pick up a lot of swag? Get a roomy lightweight bag/backpack. Do you camp in lines/panel rooms? Get something with compartments to store food, drinks, gear and maybe even an inflatable pillow if it's not made of something soft enough to sleep on. Don't be afraid to look at camera bags even if you don't have a camera, or a laptop bag if you only have a tablet. There really isn't a perfect backpack or bag, but there is likely the perfect one for you.
One thing I did years ago when I grabbed lots of freebies is put a document box in my backpack, about 2 inches deep & big enough for a magazine. You can probably find something lighter and sturdier these days, but the concept is the same. Protect those easily damaged items!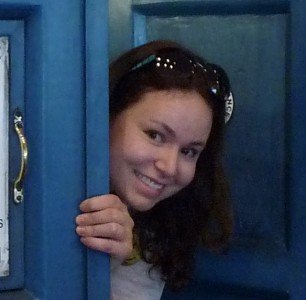 Kim:  My current con bag is a shoulder bag that's been geeked-out with many buttons and pins.  It's big enough to hold the necessities: Snacks, a water bottle, wallet, gadgets, and even a mini-poster tube, but I always want to keep it light enough where I won't have any shoulder or back discomfort.  I also make sure that the bag I am using has at least one inside zippered section, adding an extra level of security.  Conventions, especially the con floor, can be very distracting and it is important to be mindful of your valuables, just like with any sort of travel.  So, my tips: Buy a bag or backpack with good shoulder support, pack light, keep aware of where you've placed items in your bag so you can easily access them, and make sure your wallet/camera/phone are safely tucked away.  These simple things can vastly improve your convention experience!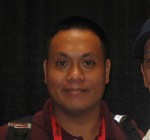 Evic: Since I have had the same backpack for over 10 years and still plan to use it at this year's SDCC I can tell you what I like about mine (Sideout backpack) and what  features I wish it had. The most obvious feature I like about my current back is durability as the purpose of my backpack is to literally carry everything! I start out with my "con essentials" in there and proceed to pack it everyday to capacity. My backpack has to be able to carry some serious weight (20 lbs at least) as I am at the convention from the break of dawn till it is pitch black outside.  This leads me to the next thing I like about my backpack which is space and multiple compartments (my backpack has 8). This is a must for me as each compartment has a designated purpose which makes it easier for me to locate and get or place things. I really don't even have to think anymore where my Sharpie is, where my back-up battery is, where I put the swag I pick-up, etc. I have repeated the procedure so many times over the years it has become second nature to me.
The features I do wish my backpack had are a waist strap, wheels and a pull handle. A waist strap just because it would give me more support when I have to carry more weight. This extra support would lesson the burden on my shoulders and make it easier to navigate through the crowds. Wheels and a pull handle will be a must feature when I shop for my next backpack. I can not tell you how many times I wish I could have just taken off my backpack and just dragged it along on the convention floor. If you are like me and live out of your backpack during the convention then functionality is key and the features I mentioned will help you out. If not I recommend figuring out what is most important to you about a backpack and start from there.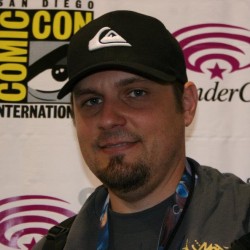 Shawn: This is definitely a topic that's at the top of my prep list. I know some say Tate fans of ditching the backpack in favor of a sleeker con experience but for the priorities I have at the show, the backpack is an essential tool. that being said, let me show you rather than tell you: 

What other advice on backpacks do you have for @the_green_key? Post your thoughts in the comments below.
If you have a question for the Doctors, drop us a line or tweet us at @SD_Comic_Con.