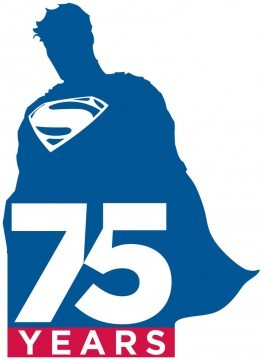 This year marks Superman's 75th birthday, and come July it might also kick off the year of DC at San Diego Comic-Con.
The Hollywood Reporter has details on a new animated Superman animated short, produced by Man of Steel director Zack Snyder, to debut at SDCC this year.
THR reports the short will pay homage to Superman throughout the years, starting with the classic Max Fleischer animated shorts of the 1940s, through the George Reeves era of the 1950s, the iconic cinematic Christopher Reeves movies of the '70s and '80s, all the way to our current Man of Steel himself, Henry Cavill.
The article also states that Bruce Timm will be involved with the animation short, along with storyboard artist Jay Oliva who also worked on this summer's Man of Steel feature film with Snyder.
Details for the short are being kept secret (maybe in a lead vault?), but insiders tell Heat Vision Snyder envisioned one continuous shot, without edits, that's an homage to the Man of Steel and his many iterations over the past 75 years…Warner and DC are planning to show an animatic version of the two-minute short, which is being worked on in Los Angeles, London and Korea, during this summer's Comic-Con, ahead of a fall debut across multiple platforms. That's just one part of a Superman rollout at this summer's Con.
That last sentence is particularly interesting to us. We've been hearing talk of a big DC presence at this year's SDCC. First it was Jeff Robinov's comments to EW that Man of Steel would be the first step toward a DC cinematic universe, "that will hopefully position the DC characters and the movies we're going to be making." Then it was Geoff Johns' interview with Collider where he said "You'll know a lot more about DC in July at Comic-Con.  Across the board." Now with a big Superman "rollout" at SDCC, might Man of Steel launch a Justice League initiative the way Marvel used Iron Man?
We'll see come July 20, when Warner Bros. Pictures has the world's (finest) attention during its Hall H presentation.
Excited for a big DC push at Comic-Con this year? Let us know in the comments.