We've starting a new, quasi-regular column on the Blog titled "Under The Tents". The title is symbolic, as it's representative of the times we all line up under the tents waiting for those big moments to happen inside Hall H or Ballroom 20.
Here's the stuff you might have missed for today:
ABC teases Joss Whedon's Agents of S.H.I.E.L.D. television show with a short trailer – of the Abomination? A formal announcement from the network regarding a season order is expected today, if it hasn't already happened after this post goes to press. [via StitchKingdom]
Figures.com has the scoop on NECA's Friday the 13th Jason (1989 Video Game Appearance) Comic-Con Exclusive figure and packaging. And yes, it is as awesome as it sounds. It'll go for $25.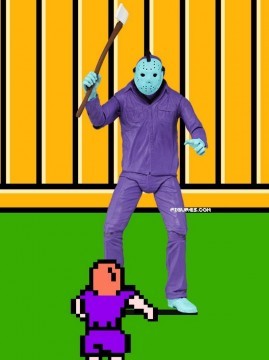 Looks like Playge toys will have a 9″ Misfortune Cat SDCC 2013 exclusive, according to a forum post on Collect and Destroy forums. [via SpankyStokes]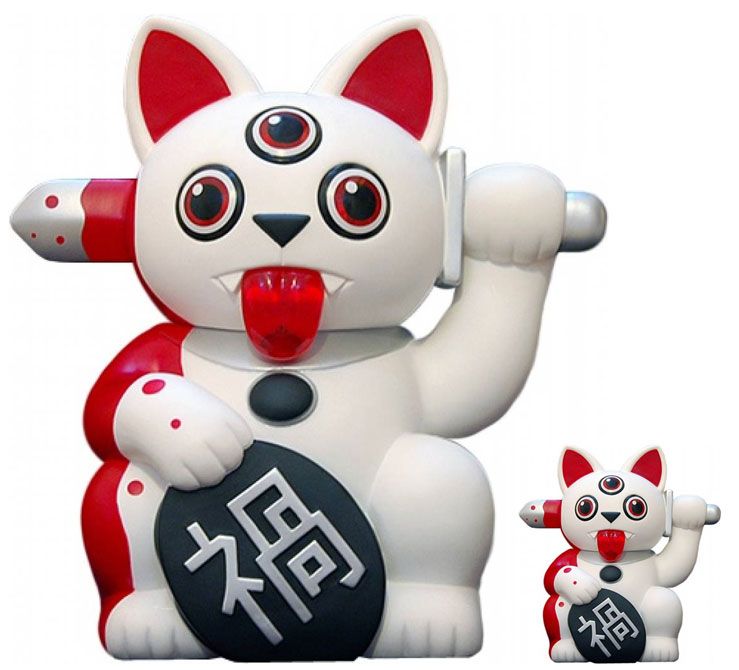 The CW's Nikita has been renewed for a fourth, and possibly final season, according to show runner Craig Silverstein via Twitter [via Variety]. Expect it to return to SDCC this year for a final goodbye to fans:
#Nikita will return but not for a full season. We can promise an incredible finish though!

— Craig Silverstein (@sesfonstein) May 9, 2013
Also in CW news, the network picked up pilots Tomorrow People and The 100. Here's what Variety has to say about them:
"Tomorrow" and "100″  hail from Warner Bros. TV. 'Tomorrow People" is based on a 1970s U.K. series about a group of young people who rep the next stage in human evolution (wait, don't all teenagers think that?). "The 100″ is set nearly 100 years in the future after a nuclear disaster has destroyed civilization.
Seat42f seems to think both are a lock for SDCC appearances this year:
Add The Tomorrow People and The 100 as locks for Comic Con #SDCC

— Seat42F (@seat42F) May 9, 2013
The Los Angeles Times has the details and a first-look video on Walt Disney Animation Studios' first Marvel production, Big Hero 6, "an action-comedy inspired by a little-known Japan-set Marvel series about a team of state-sanctioned superheroes". [via @StitchKingdom]
Burn Notice, USA's long running spy series starring Bruce Campbell, will end after the current season, it's seventh, which premieres June 6. Perhaps a farewell to fans is in order for SDCC this year? [via The Hollywood Reporter]
War Machine/Iron Patriot Don Cheadle said on Conan that Robert Downey, Jr. is "like Mick Jagger at Comic Con". [via Comicbook.com]
Anything we missed? Let us know in the comments, drop us a line or tweet us at @SD_Comic_Con.