We've started a new, quasi-regular column on the Blog titled "Under The Tents". The title is symbolic, as it's representatives of the times we all line up under the tents waiting for those big moments to happen inside Hall H or Ballroom 20.
Here's the stuff you might have missed for today:
FUNimation, US home video distributor for the Syfy series Lost Girl, has announced its SDCC 2013 plans for the series. In addition to a panel on Saturday July 20 (7:15PM, 6BCF), there will be an autographs session with the actors at the Giant Ape booth, #4135. The booth will also be handing out limited quantities of the Lost Girl Wanderer Tarot Card, as well as selling Lost Girl merchandise and apparel.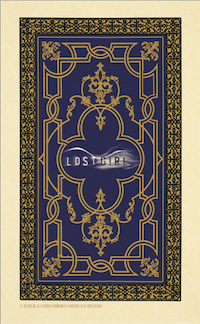 TNT's Falling Skies will be making another appearance at Comic Con this year, with both a panel featuring all the main stars and an autograph signing at the Dark Horse Booth. Room and time for the panel haven't been announced, but we'll let you know as soon as we hear:
The Falling Skies panel will feature series stars Noah Wyle, Moon Bloodgood, Will Patton, Drew Roy, Connor Jessup, Colin Cunningham and Sarah Carter, along with executive producers Remi Aubuchon and Greg Beeman. Sci-fi fan favorite and series guest star Doug Jones will round out the panel. Wil Wheaton will serve as the moderator for the panel session on Friday, July 19 at the San Diego Convention Center. An autograph signing will follow at the Dark Horse booth.
CHEW writer John Layman tweeted out a picture of the "Reservoir Chogs" t-shirt from Graphitti Designs, and debuting at SDCC.
https://twitter.com/themightylayman/status/350018795915599872
The Official Gillian Anderson website released a news statement confirming that Gillian Anderson will be at the TV Guide Magazine Celebrates The X-Files 20th Anniversary panel, as well as a panel for an X-Files comic book.
Staying with X-Files, IDW Chief Chris Ryall tweeted the publisher will have an SDCC-exclusive, "special Chris Carter-centric cover" for a signing with Carter himself.
We're back to press on X-Files #1, but also have a special Chris Carter-centric cover only at SDCC that Carter'll sign for us there.

— Chris Ryall (@chris_ryall) June 27, 2013
Microsoft's Major Nelson has confirmed via Twitter Xbox will have a "big presence" at Comic-Con this year. Short of explicitly stating Xbox One will be there, we think that's a pretty good sign attendees will be getting a good look at the next-generation of Xbox gaming.
@RustyPonds We will have a pretty big presence at the show!

— Larry Hryb 💫✨ (@majornelson) June 27, 2013
Today's Toucan Tip of the Day is certainly not one for those rushing to snag a hot exclusive, but for those who are seeking a more leisurely pace at SDCC (do they even exist?), they recommend you slow your roll to the Convention Center:
Our advice is to wait until after 10:00 AM to come over to the Convention Center. By that point in time, the Exhibit Hall should (we stress that word, SHOULD) be open. Take the time to have a leisurely breakfast at your hotel or in any of the great restaurants surrounding the Convention Center and then make your dive into the pop culture extravagance of Comic-Con!
It looks like Insidious 2 will be have a presence at Comic-Con. There is a contest on DeviantART that indicates they may display some finalists' entries at the show. Whether that will be on a panel or at a booth is unclear.
Anything we missed? Let us know in the comments, drop us a line or tweet us at @SD_Comic_Con.