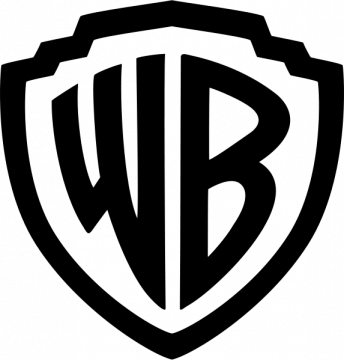 Warner Bros. TV is returning to San Diego Comic Con this year in a big way. The studio will be bringing 17 series to the con this year!
Their roster for 2013 includes returning favorites Arrow, The Big Bang Theory, Children's Hospital, The Following, Nikita, Person of Interest, Revolution, Supernatural, and The Vampire Diaries, as well as new series The 100, Almost Human, The Originals, and The Tomorrow People.
From their press release, here's the schedule:
SPECIAL SNEAK PEEK PILOT SCREENINGS
WEDNESDAY, JULY 17 • BALLROOM 20
Almost Human: In the near future, technology and crime will increase so quickly that law enforcement will not be able to keep up. To maintain order and keep the public safe, all police officers must partner with highly evolved human-like-androids known as synthetics. From J.J. Abrams' Bad Robot Production and Fringe executive producer J.H. Wyman, Almost Human is the story of Detective John Kennex (Karl Urban – Star Trek), and his life-like android partner Dorian (Michael Ealy – Underworld Awakening).
The Originals: From executive producer Julie Plec comes The Originals, a spinoff of The CW's #1 series among Adults 18–34 and Comic-Con fan-favorite The Vampire Diaries. The sexy new drama centers on the Original Family, as Klaus (Joseph Morgan) returns to the supernatural melting pot that is the French Quarter of New Orleans.
The Tomorrow People: From executive producers Greg Berlanti (Arrow), Julie Plec (The Vampire Diaries), Phil Klemmer (Chuck) and Danny Cannon (Nikita), The Tomorrow People is a story of several young people from around the world who represent the next stage in human evolution, possessing special powers, including the ability to teleport and communicate with each other telepathically.
The 100: 97 years ago, Earth was devastated by a nuclear apocalypse, and mankind was nearly destroyed. The only survivors were the inhabitants of 12 international space stations that were in orbit at the time. The stations came together to form the Ark, but with resources dwindling and population growth soaring, the decision is made to send The 100, a group of juvenile delinquents, to the surface to test whether Earth is once again habitable.
THURSDAY, JULY 18
MAD (Mondays 8:30/7:30c Cartoon Network): Get a glimpse behind the MADness with MAD television producers Kevin Shinick and Mark Marek.
FRIDAY, JULY 19
Almost Human (Late Fall, Mondays 8/7c FOX): Step into the future with series stars Karl Urban, Michael Ealy and executive producer J.H. Wyman.
The Big Bang Theory (Thursdays 8/7c CBS): In a panel sure to be filled with debate and discussion — and more than a few surprises — executive producers Steven Molaro and Bill Prady and the writers of The Big Bang Theory take fans behind the scenes of TV's #1 comedy.
Childrens Hospital (Returning This Summer, Adult Swim): Creator/star Rob Corddry and executive producers David Wain and Jonathan Stern join cast members Lake Bell, Erinn Hayes, Ken Marino and Rob Huebel for a sneak peek of the show's upcoming fifth season.
The Following (Midseason, Mondays 9/8c FOX): Become a follower with stars Kevin Bacon, Shawn Ashmore and Valorie Curry joining executive producers Kevin Williamson and Marcos Siega.
Nikita (Midseason The CW): Nikita makes its Comic-Con farewell with stars Maggie Q, Shane West, Lyndsy Fonseca, Aaron Stanford, Melinda Clarke, Devon Sawa and Noah Bean joining executive producer Craig Silverstein.
The 100 (Midseason The CW): Series stars Eliza Taylor, Thomas McDonell, Marie Avgeropoulos, and Henry Ian Cusick join executive producers Matthew Miller and Jason Rothenberg.
The Paranormal and Extraterrestrial Squad (Coming Soon, CWTV.com) Join producers Milo Ventimiglia (Heroes) & Russ Cundiff and creators/stars John Dale & Michael Hobert as they introduce a new digital series about the misadventures of a ragtag group of ex-community college students searching for paranormal and extraterrestrial (PET) activity.
SATURDAY, JULY 20
Arrow (Wednesdays 8/7c The CW): Chills turn to thrills in this session with stars Stephen Amell, Katie Cassidy, David Ramsey, Emily Bett Rickards and Colton Haynes joining executive producers Greg Berlanti, Marc Guggenheim and Andrew Kreisberg.
The Originals (Tuesdays 8/7c The CW): Series stars Joseph Morgan, Claire Holt, Phoebe Tonkin and Charles Michael Davis join executive producer Julie Plec.
Person of Interest (Tuesdays 10/9c CBS): Executive producers Jonathan Nolan and Greg Plageman join members of the cast for their third visit to Comic-Con. (You're being watched.)
Revolution (Wednesdays 8/7c NBC): Series stars and creator/executive producer Eric Kripke power up this panel.
The Tomorrow People (Wednesdays 9/8c The CW): Practice your teleportation skills and get to this session featuring series stars Robbie Amell, Mark Pellegrino and Peyton List with executive producers Greg Berlanti, Phil Klemmer and Danny Cannon.
The Vampire Diaries (Thursdays 8/7c The CW): Comic-Con veterans Nina Dobrev, Paul Wesley, Ian Somerhalder, Kat Graham and Candice Accola join executive producers Julie Plec and Caroline Dries.
SUNDAY, JULY 21
Supernatural (Tuesdays 9/8c The CW): Returning to Hall H are cast members Jared Padalecki, Jensen Ackles, Misha Collins and Mark A. Sheppard with executive producers Jeremy Carver and Robert Singer.
Beware the Batman (Saturdays 10 a.m. ET/PT Cartoon Network, premiering July 13): The Dark Knight makes his return to television in this new action-packed CG animated series. Producers Glen Murakami and Mitch Watson will give fans a peek behind the cape.
Teen Titans Go! (Tuesdays 7:30/6:30c Cartoon Network): Producer Aaron Horvath joins members of the voice cast, including Greg Cipes and Scott Menville, for this screening and Q&A. Go!
Which show are you most excited for? Let us know in the comments.