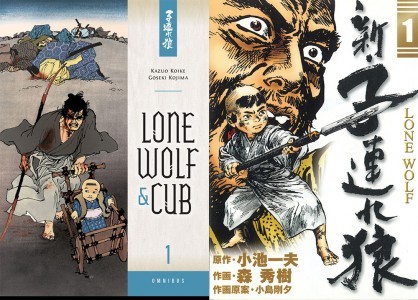 Big news for manga fans, and quite frankly for all comics fans.
Dark Horse has announced it will be bringing Legendary manga writer and Eisner Hall of Fame inductee Kazuo Koike, creator of the classic series Lone Wolf and Cub, Lady Snowblood and Crying Freeman, to Comic-Con for a signing at its booth.
Koike will be signing at the Dark Horse booth, #2615 on Thursday July 18 and Friday July 19, at 11AM and 2PM.
Lone Wolf and Cub is Dark Horse's best-selling series of all time, and last week it was announced at Anime Expo that Koike would return to the series in New Lone Wolf and Cub, to be released in 2014.
Excited to meet such a legendary creator? Let us know in the comments.