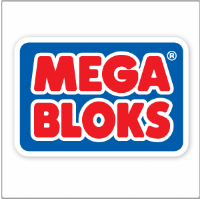 Calling all Halo, Power Rangers, WoW and Hot Wheels fans! Mega Bloks has announced their plans for the San Diego Comic-Con this week, and by the looks of what they have planned, it would be a good idea to write down their booth number (#3949) and follow them @MegaBloks on Twitter.
Throughout the convention, Mega Bloks has a bunch of giveaways and contests scheduled, that fans won't want to miss.
Here is what they have planned :
Mega Bloks will be giving away 1000 exclusive Halo figurines daily which will be first come, first served (one per customer)
Mega Bloks will be  displaying the massive Promethean Knight build. Here are some pre-construction photos from their Facebook page: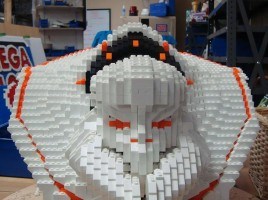 Mega Bloks will also be holding a piece-count contest on-site where the closest guess will win ALL 4 Mega Bloks Halo Lights and Sounds sets from the Fall line-up! If a guesser falls within 5 pieces of the official count, they will win the ENTIRE line-up!
Mega Bloks will also be giving away hundreds of Power Rangers, WoW and Hot Wheels micro action figures daily! Make sure to follow @MegaBloks and #MegaBloksSDCC on Twitter for as-it-happens updates throughout the show!
Keep an eye on MegaBloks TV on YouTube and Mega Bloks Halo Facebook for even more news as the convention goes on!
Mega Bloks will also be participating in the Microsoft-led Halo collectors pin program. Come and get a stamp from Mega Bloks to collect an exclusive Halo pin! There are numerous stamps to collect from different licencors.
Mega Bloks is also participating in the Saban Power Rangers suite and costumed character visits – the full 2013 line-up will be on display in the suite and exclusive Mega Bloks Power Rangers SDCC posters featuring the Gosei GRand Megazord will be given away at Saban events!
So make sure to stop by the Mega Bloks booth and get some goodies!
Are you excited? Let us know in the comments!