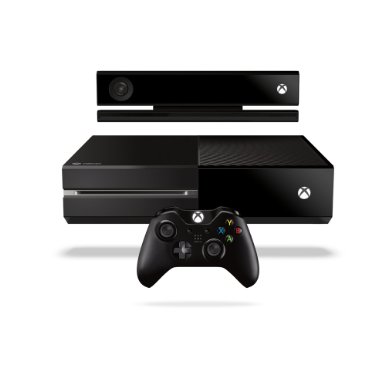 Fans of Xbox will have plenty of opportunities to try new games first-hand, get sneak peeks at what's coming next for the video game conglomerate, and geek out with other gamers! Microsoft executive Major Nelson announced Xbox's full San Diego Comic-Con schedule on his site today, and it's jam-packed.
At Xbox's Booth (#100), attendees can swing by for a chance to try out upcoming titles "Ryse: Son of Rome" and "Killer Instinct". Also set for the Xbox booth is a signing with Emily Osment, Jon Foo  and others from upcoming original films Cleaners and Extraction on Saturday at 10AM..
After spending last year at the Hard Rock Box, the Xbox Gaming Lounge will be migrating to the Manchester Grand Hyatt for this year's con – and it will also require a badge to attend. Here, gamers can try out the same Xbox One and Xbox 360 games as at the booth, but they can also try out more than a dozen other titles, including "Dead Rising 3", "Halo: Spartan Assault", and "Halo 4 Champions Bundle" for the first time ever. There will also be hands on games from 2K Games, Capcom, Disney Interaction, Konami, Ubisoft, and Warner Brothers Interactive.
The cast of The Awesomes, including Seth Meyers, will also be doing an autograph signing at the Manchester Grand Hyatt on Saturday at 12PM.
Here's the full announcement, from Major Nelson's site:
Next week, Xbox One and Xbox 360 will be at the 44th annual Comic-Con International in San Diego with the best gaming franchises and new IPs. If you are attending SDCC next week and want to check things out, here is a list of our activities:

Xbox Booth #100 at the San Diego Convention Center
Hours:
Thursday, July 18 – Saturday, July 20: 9:30 a.m. – 7 p.m.
Sunday, July 21: 9:30 a.m. – 5 p.m.Stop by our booth to be among the first to get your hands with Xbox One games like "Ryse: Son of Rome" and "Killer Instinct" and more.

Xbox Lounge at the Manchester Grand Hyatt San Diego
Manchester Ballroom, 1 Market Pl., San Diego, CA 92101
Hours:
Thursday, July 18 – Saturday, July 20: 11 a.m. – 8 p.m.
Sunday, July 21: 11 a.m. – 5 p.m.

In addition to the Xbox One and Xbox 360 games being shown at the Xbox Booth at the Convention Center, the Xbox Gaming Lounge located just down the street in the Grand Hyatt will also feature more than a dozen titles, including "Dead Rising 3," "Halo: Spartan Assault," and for the first time ever, hands-on demos of "Halo 4 Champions Bundle," plus hands on with games from 2K Games, Capcom, Disney Interactive, Konami, Ubisoft and Warner Brothers Interactive. Don't miss out on the rare opportunity to check out these great games all in one place.

(A San Diego Comic-Con Expo pass is required for entrance to the above)

Xbox Panels:

Inside the Looking Glass: Building "Halo" Worlds and Wonders, Past, Present and Future
Room 6BCF, San Diego Convention Center
Thursday, July 18, 11:45 a.m. – 12:45 p.m.

Spartans Unite! Join Frank O'Connor (Franchise Development Director), Dan Ayoub (Executive Producer), and other 343 Industries guests as they celebrate and discuss the exciting new addition to the "Halo" universe ("Halo: Spartan Assault"), the new comic-book series from Dark Horse Comics ("Halo: Initiation"), along with some "Mega" surprises.

Bringing the Roman Empire to Life on Xbox One: The Creation of "Ryse: Son of Rome"
Room 7AB, San Diego Convention Center
Thursday, July 18, 5 p.m. – 6 p.m.

Spend 60 minutes with award-winning studio Crytek to learn about the making of "Ryse: Son of Rome," one of the year's most anticipated blockbusters coming exclusively to Xbox One this November. An epic action-adventure story of struggle, brutality and heroism, "Ryse: Son of Rome" follows a fearless Roman soldier named Marius Titus who joins the army to avenge the slaying of his family and emerges as a hero who must fight to save the Roman Empire. Fans will learn key story details, hear about the technology making "Ryse" possible, and receive a limited edition printed comic book that will prepare them for the intense adventure they will embark on this holiday.

The Future of Xbox Gaming Revealed
Room 6A, San Diego Convention Center
Saturday, July 20, 11:15 a.m. – 12:15 p.m.

For this Panel, yours truly will be moderating as developers from some of the most innovative and celebrated studios on the planet discuss building the biggest blockbuster games for Xbox One. Microsoft Studios' Justin Robey, Turn 10 Studios' Dan Greenawalt, Capcom Vancouver's Josh Bridge, Microsoft Studio's Ken Lobb and Rare's Nick Burton will reveal how they are engineering their games to take advantage of the unique attributes of the new platform. Learn how the cloud, the new Kinect sensor, and the powerful and flexible architecture will enable an entire new generation of AAA game titles.

The Video Game Culture of Zombies: How "Dead Rising 3" on Xbox One Kicks Off a New Generation of Mayhem
Room 5AB, San Diego Convention Center
Saturday, July 20, 1:30 p.m. – 2:30 p.m.

From TV and books to video games – especially video games! Come join games and pop culture experts to discuss how zombies have invaded our lives through every avenue of entertainment. Fans will get behind-the-scene insights on the making of "Dead Rising 3" from the Capcom Vancouver team and see gameplay from the upcoming Xbox One exclusive launch title, hear from internationally renowned author and zombie expert Max Brooks and learn Game Informer Senior Editor Jeff Cork thoughts on zombies in video game culture. The panel will be moderated by Jessica Chobot from G4's Attack of the Show and X-Play, and IGN.

(All panels require a San Diego Comic-Con Expo pass to attend.)

Xbox Partner Activities

Xbox Booth Appearances from Crackle's Two Upcoming Originals –"Cleaners" and "Extraction," including Emily Osment ("Hannah Montana") and Jon Foo (TEKKEN), among others
Xbox Booth #100 at the San Diego Convention Center
Saturday, July 20, 10 – 11 a.m.

Autograph signing with the Cast of Hulu Original Series "The Awesomes," including "Saturday Night Live's" Seth Meyers
Manchester Grand Hyatt San Diego, 1 Market Place, San Diego, CA 92101
Manchester Ballroom
Saturday, July 20, 12 p.m. – 1 p.m.

Hulu Panel sponsored by Xbox: "The Awesomes" Screening
Hilton San Diego Bayfront, 1 Park Blvd., San Diego, CA 92101
Indigo Ballroom
Saturday, July 20, 2 p.m. – 3 p.m.

Join our friends at Hulu for a VIP screening of the first episode of the highly-anticipated original series "The Awesomes." If you can't make it Saturday, Xbox Live has you covered with an exclusive preview of the show starting on Thursday, July 25, a week before it is available anywhere else.

(A San Diego Comic-Con Expo pass is required for all the partner activities listed above.)