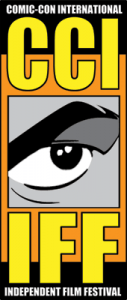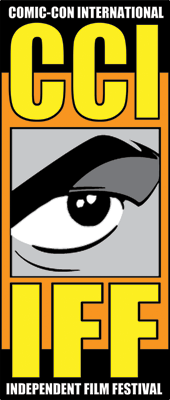 Comic-Con International has announced it is now taking entries for 2014's Comic-Con International Independent Film Festival.
The Comic-Con International Independent Film Festival, or CCI-IFF for short, has been a staple of the convention and is going on its 15th year in 2014. All films accepted by the festival are screened throughout the convention, typically at the Marriott Marquis and Marina hotel adjacent to the Convention Center, and are judged by a panel of experts from media and Hollywood. 2013's judges panel was comprised of frequent panel moderator Geoff Boucher of Entertainment Weekly, Writer/Director Alex DeMille, and actress Kathy Najimy. The winners of 2013's CCI-IFF can be found here.
Here's are the details for 2014, straight from the official CCI-IFF page:
Judged by a panel of industry luminaries, the CCI-IFF accepts genre-related films in the following categories: Action/Adventure, Animation, Comics-Oriented, Documentary (Pop Culture–Related), Horror/Suspense, Humor, and Science Fiction/Fantasy. Awards and prizes will be given out at Comic-Con, with film screenings all four days of the event.
Are you submitting your film for next year's CCI-IFF? Did you catch any of last year's winning entries? Let us know in the comments.