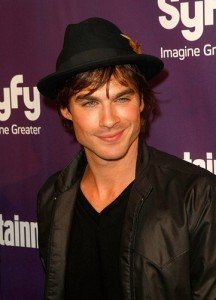 And you thought getting badges was hard enough…
Entertainment Weekly's annual San Diego Comic-Con party is the hottest ticket at the convention, bar none. The VIP list for the party is a "Who's Who" in film and television, and the invite-only event is exclusive to power players in the industry.
Good news: Not anymore… (sort of)
The site Charitybuzz has up for auction two tickets to the Entertainment Weekly's 2014 SDCC party. Here are the details from the auction page:
One winner will receive 2 tickets to Entertainment Weekly's star-studded 2014 Comic-Con Party in San Diego, CA.

The experience will include lunch at EW's photo and digital studio where the stars of the biggest movies and TV shows come for photo shoots and interviews.
Having two tickets to the hottest party in town is amazing. Having access to the photo and digital studio, where all the celebrities stop by for a quick pose? Priceless.
The catch? The bidding is currently at $1,800, and looks to go well over the estimated value of $2,000. The auction ends next Thursday, December 12 at 1:03PM ET / 10:03AM PT.
There may be sneakier cheaper ways to get into the party, but this is a sure way to amp up your Comic-Con experience this year, with or without a badge.