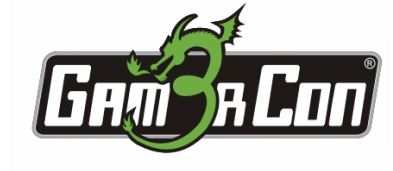 Gam3rCon, the popular gaming offsite convention held during San Diego Comic-Con, will be returning to San Diego in July 2014 and is currently offering its week-long pass for a special holiday price through January 15.
Right now you can get a week-long pass to the event, which includes special Wednesday night access, for $30, a discount from the normal $50 price tag. A pre-sale for the event will be announced for a later date, which will have available both week-long passes as well as single day passes ranging from $20 to $50 for adults and $10 to $35 for kids under 12 years of age.
The gaming convention, which has been held during SDCC since 2011, has been increasing in popularity and reached nearly 3,000 in attendance in 2013. It will be held again at the 10th Avenue Theater, July 24-27, 2014.
For more information on Gam3rCon 2014, check out our event page which will be updated as more information on the event is announced.
Thanks to @TheArtimus for the tip!