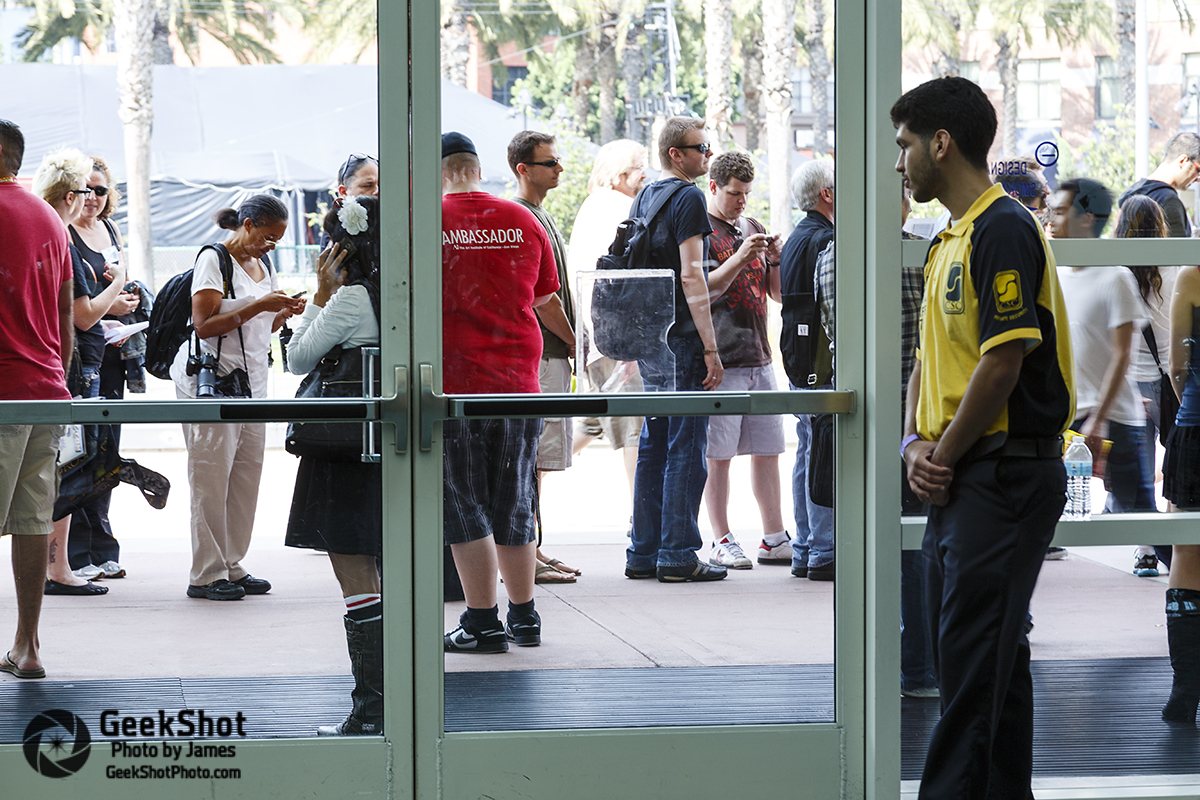 With March behind us, it's now less than four months until the big SDCC weekend. Get excited for today's UTT full of Street Fighter exclusives, artist appearances, Russ Manning nominations, Katee Sackhoff and more.
Here's the news you may have missed:
Comic Artist and writer Otis Frampton has announced his appearance for SDCC via his convention appearances website page.
Capo Toys has announced via their Twitter account that they are planning on bringing some Street Fighter exclusives to Comic Con.  Any special requests? Let them know, they are listening…
https://twitter.com/CapoToys/status/447211483832000512
I'll be seeing you guys at #SDCC!

— Adam Lance Garcia (@AdamLanceGarcia) March 26, 2014
Prepare for some geek and gamer goodies.  Loot Crate, a monthly subscription service which delivers awesome goodies to geeks and gamers, have announced on their Twitter account that they will be attending the Con this summer.
On the road again soon at shows. Look for us at PAX East, C2E2, Wonder Con, E3, SDCC & more.. #lootcrate http://t.co/KeD0K7OcHp

— Loot Crate (@lootcrate) March 27, 2014
Young adult author Kiersten White revealed through her Twitter account that she will be attending 3 upcoming conventions, including SDCC.
https://twitter.com/kierstenwhite/status/450762527459115009
Jim Benton, creator of It's Happy Bunny has confirmed via his Twitter account that he will be signing at San Diego Comic-Con.
@shondira @MotCityComicCon Nope. Nobody's asked. But I'm signing at San Diego Comic Con.

— Jim Benton (@JimBenton) March 31, 2014
Actress Katee Sackhoff (Battlestar Galactica) confirmed during a reddit AMA that she will be at Comic-Con, hopefully at Nerd HQ.

cereal:geek publisher James Eatock's announced via Twitter that the magazine will have a table at SDCC. Joining Eatock will be comic book writer and color artist Val Staples.  The table number is still to be announced.
Okay, so the wonderful news I hinted at yesterday is THIS: I'll have a table at this year's San Diego Comic Con! 🙂 pic.twitter.com/BnOEwu5Qda

— James Eatock (@cerealgeek) April 2, 2014
CCI announced that nominations for the 32nd annual Russ Manning Promising Newcomer Award are due by April 30. The Manning Award honors "a comics artist who, early in his or her career, shows a superior knowledge and ability in the art of creating comics". The qualifications and submission information can be found on Comic-Con International's website.
Is there anything we missed?  Let us know in the comments.