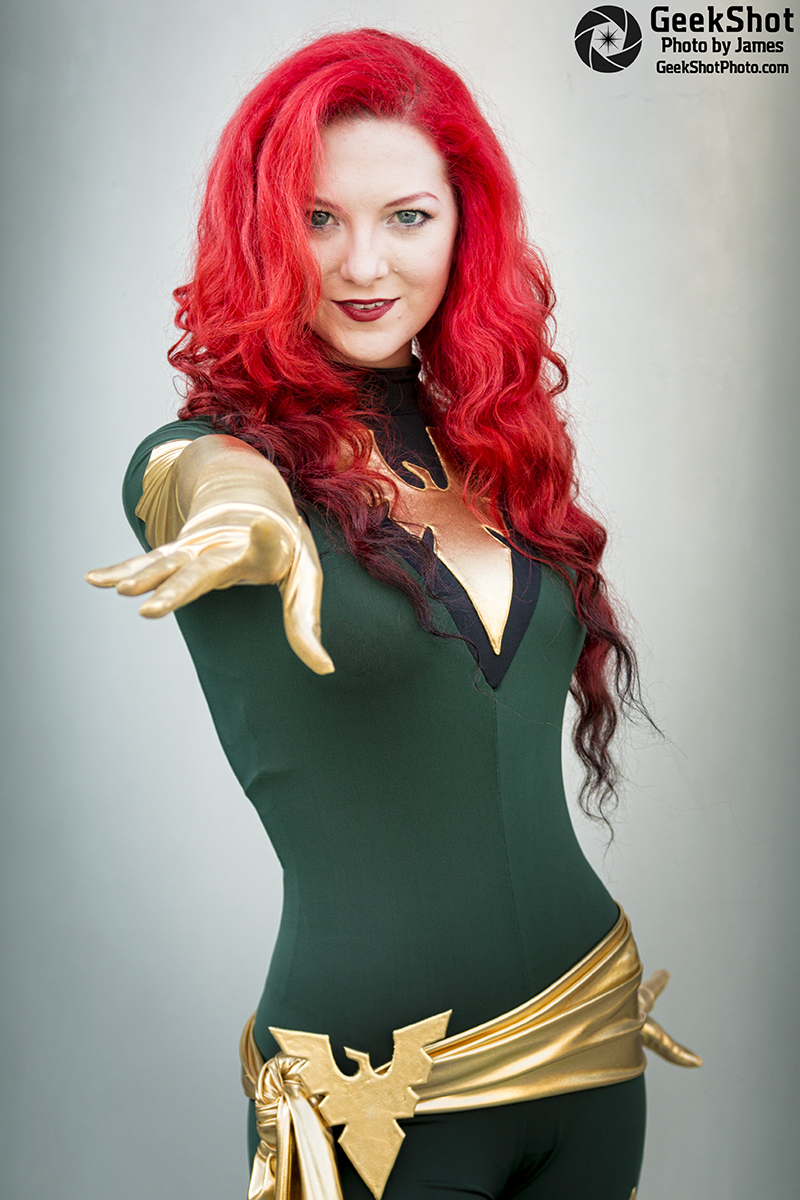 Welcome to the GeekShot Photo Exclusive Series. This will be a weekly post featuring cool, interesting, or just plain awesome moments we have captured during San Diego Comic-Con. Each week we'll post a photo by Beth or James of GeekShot Photography. We may include a short story about the photo, but sometimes we'll just let the photo speak for itself.
About This Photo
Phoenix cosplay at WonderCon 2014 by Ashlynne Dae (her tumblr).
Cosplay at cons continues to grow with the increase in attendance. We're seeing more variety, including gender-swapping and mash-ups. WonderCon is an easy place to get photos of cosplayers thanks to the central gathering point of the fountain in front of the convention center.
Luckily I was hanging out with a few other photographers and was able to get some good tips to make my photos even better. You'll notice the nice solid, uncluttered background in this shot. If at all possible find something like this at the con you're attending and you won't have to deal with random people and stuff in the background. If you can't find a background or you're wandering the floor, try to have your aperture as wide as possible to blur the background.
I'm looking forward to seeing all the cosplay at SDCC this year!