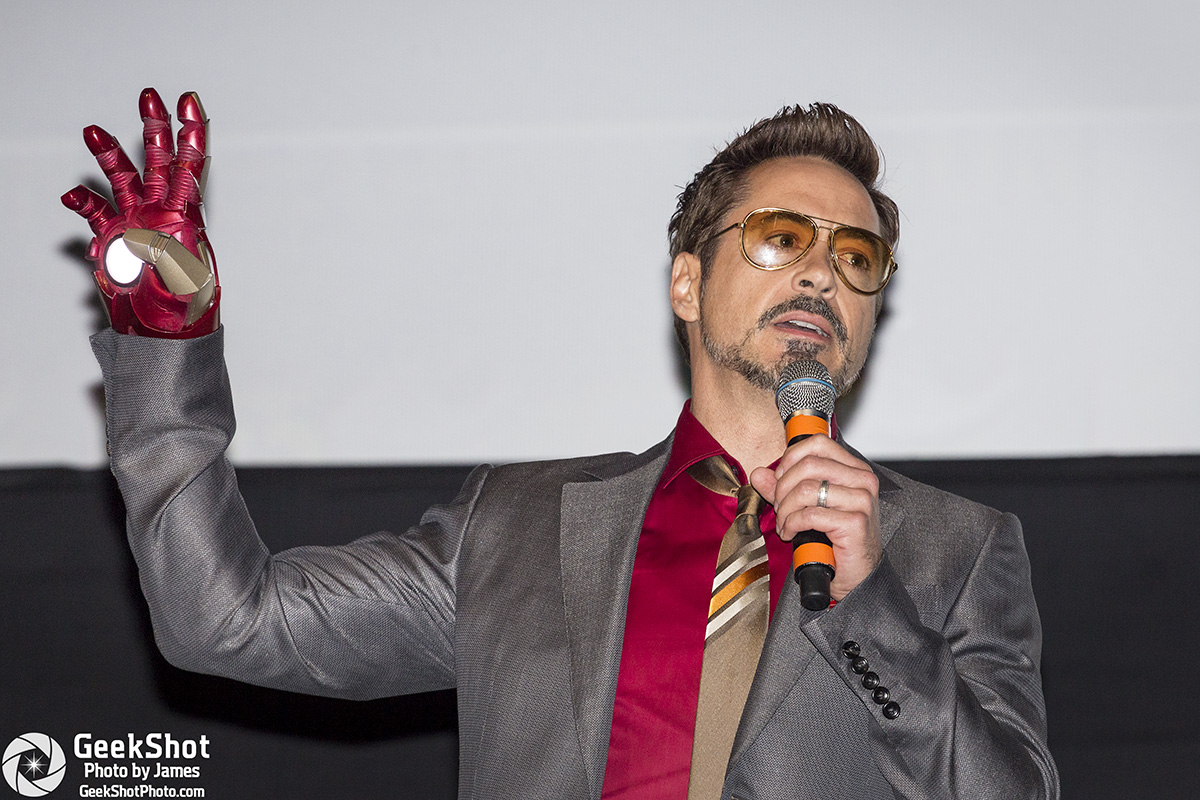 Welcome to the GeekShot Photo Exclusive Series. This will be a weekly post featuring cool, interesting, or just plain awesome moments we have captured during San Diego Comic-Con. Each week we'll post a photo by Beth or James of GeekShot Photography. We may include a short story about the photo, but sometimes we'll just let the photo speak for itself.
About This Photo
Remember that time Tony Stark showed up in Hall H like a rock star? Er, I mean Robert Downey, Jr.
Marvel certainly knows what the fans want. With RDJ they have someone willing to play along. The music was blasting in Hall H in 2012 as Downey, Jr. came in from the back and proceeded to jog all the way to the stage. Once there he strutted, posed and showed off his armor glove. He motioned to kill the music and then proceeded to be, well, Tony Stark.
Every year Marvel shows up they manage to do something epic. Whether it be a huge announcement (2010 Avengers roll call), exclusive footage for a movie that won't be out for 3 years (2012 Ant-Man test reel), or bringing a god to tell you what to do (2013 Tom Hiddleston as Loki). They've taken up residence as the last panel on Saturday in Hall H and there's nowhere else many of us would rather be, no matter how long we have to wait in line.
What do you think 2014 will bring? There's a little movie called Guardians of the Galaxy coming out just 1 week later. Hmmm…
You can see all of the previous posts in this series here.