Is the weather hot enough for you? Then grab a cold beverage-of-choice and kick back with the latest daily edition of "Under The Tents". Today we have news of Uglydoll x DC, IDW Summer Artist's Editions including a Watchmen Artifact Edition, a couple of Pop-Up shops based on some of your favorite television shows and the beautiful Jim Lee cover for the 2014 San Diego Comic-Con Souvenir Book. All that and more, so get reading!
And don't forget to check our Offsite Event calendar, presented by Eventbrite. New events added daily.
Here's the news you might have missed:
Uglydoll creator David Horvath revealed a photo on Instagram of the upcoming Comic-Con exclusive, Big Toe Joker.
IDW will be bringing Watchmen: Artifiact Edition to Comic-Con, along with artist Dave Gibbons. Additionally, IDW will also premiere the variant cover to "the highly sought after" Walter Simonson's The Mighty Thor second printing.
Artist Gary Ham revealed a sketch of an upcoming Pobber Toys vinyl figure that's bound for Comic-Con on his Instagram account.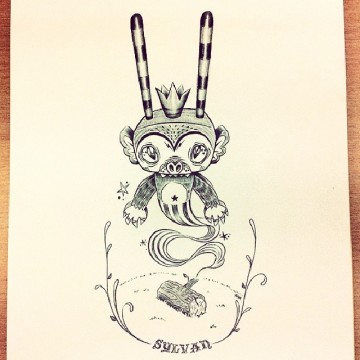 A recent article in the Vegas Seven revealed that a Game of Thrones Pop-Up Shop will be heading to San Diego Comic-Con. A representative at HBO confirmed that the Pop-Up Shop will indeed be headed to San Diego for the convention, with additional details yet to be announced. The Pop-Up Shop is currently at the Linq in Las Vegas, where fans have the opportunity to buy t-shirts, figurines, and imitation dragon eggs – though there's no guarantee the same merchandise will also be available at SDCC. We'll update once we have more.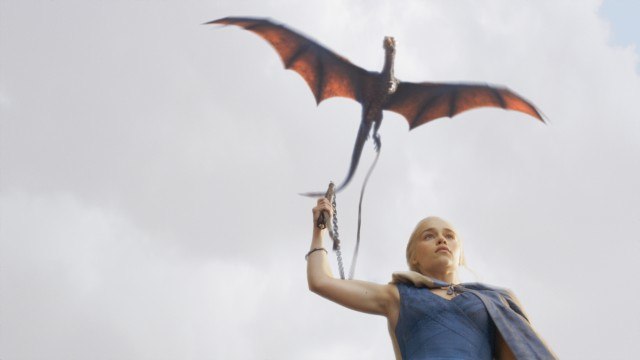 According to this tweet from Ken Choy, a Star Trek Pop-Up Shop has been announced for several conventions this year, including SDCC and NYCC.
From @licensingexpo : Star Trek pop up shop expected at SDCC, NYCC, and STCon

— Ken Choy (@kenchoy) June 18, 2014
Comic-Con International revealed the cover for this year's San Diego Comic-Con Souvenir Book Cover, featuring The Dark Knight in order to celebrate Batman's 75th anniversary this year. The cover was both penciled and inked by DC Comics co-publisher Jim Lee, with coloring by Alex Sinclair. Additional details on the 224-page book that will be handed out to all attendees can be found on the Toucan Blog.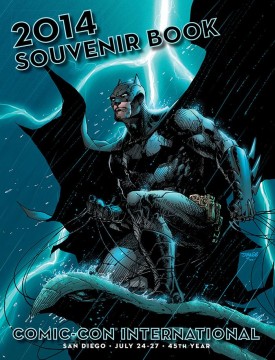 Toy manufacturer JAKKS will be headed to Comic-Con with an exciting Star Wars exclusive. JAKKS Pacific revealed exclusively to The Hollywood Reporter that the company will be bringing 500 Stars Wars Shadow Storm Troopers to San Diego Comic-Con next month. The black Imperial soldier figure will be 31″ tall, and features 7 points of articulation, and also comes equipped with an imperial blaster. Attendees will be able to grab the figure for $50.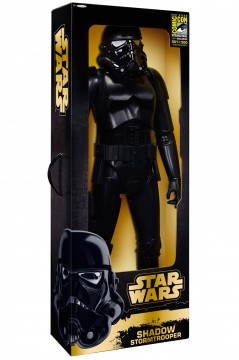 Artist N.C. Winters posted a picture on Instagram of one of the nine mini resined prints he will be selling at his booth, #4531. The prints will be $10 each.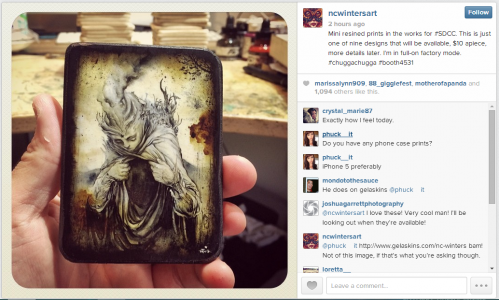 Anything we missed? Let us know in the comments, drop us a line or tweet us at @SD_Comic_Con.