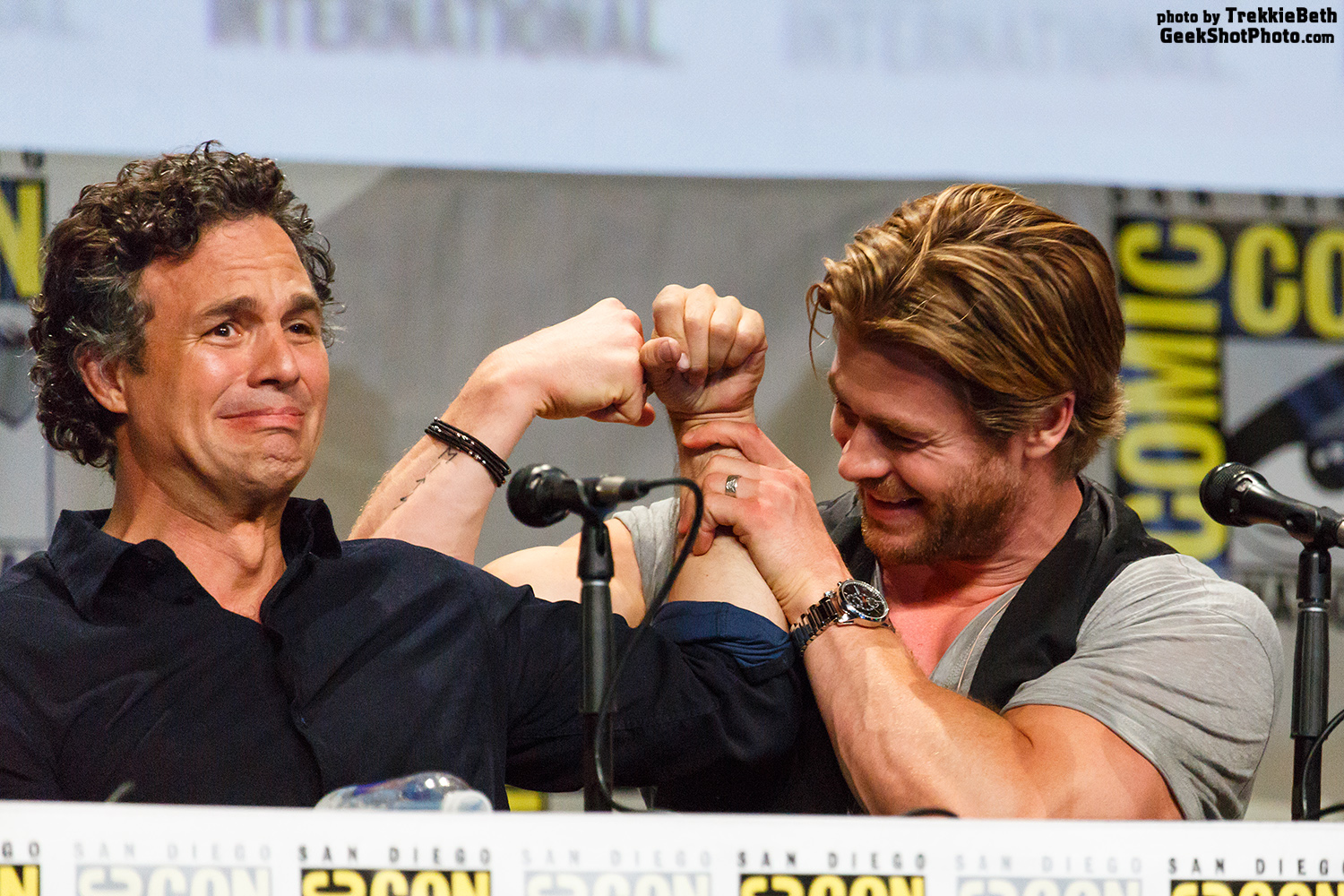 Welcome to the GeekShot Photo Exclusive Series. This will be a weekly post featuring cool, interesting, or just plain awesome moments we have captured during San Diego Comic-Con. Each week we'll post a photo by Beth or James of GeekShot Photography. We may include a short story about the photo, but sometimes we'll just let the photo speak for itself.
About This Photo
Mark Ruffalo and Chris Hemsworth at the Avengers: Age of Ultron panel at SDCC 2014.
This is what happens when a bunch of guys start talking about muscles. Unfortunately, Mark Ruffalo isn't too happy with his showing in the impromptu contest. Maybe he should have gotten angry instead of sad?
You can see all of the previous posts in this series here.