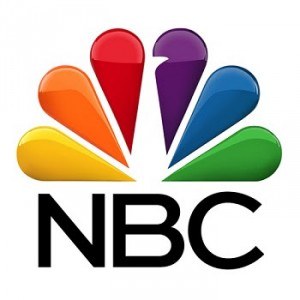 NBC Universal has announced its slate of television shows it will be bringing to Comic-Con this month. While some of these shouldn't be a surprise to our readers, as we've already reported on Hannibal and Grimm's panel appearances, we now have full details on who and when, as well as the network's plans for its annual Tin Fish offsite.
Constantine, based on the popular DC comic series, will have a screening on Preview Night, but for those who might miss the pilot can see it again during the show's panel on Saturday, July 26 at 5:15 p.m. in Room 6BCF. Following the screening on Saturday will be a Q&A with panel guests include cast members Matt Ryan, Harold Perrineau and Charles Halford, as well as executive producers David S. Goyer and Daniel Cerone. And if you missed the screening, you'll get a third chance during the big WB/DC event in Hall H on Saturday at 8pm.
Fans of The Blacklist have reason to cheer, as James Spader will be in attendance for the show's panel with executive producers Jon Bokenkamp and John Eisendrath on Saturday July 26 at 1:45pm in Room 6A. The Blacklist will also be taking over the Tin Fish restaurant across from the Convention Center, where fans will be able to get on "The Blacklist" via a custom photo opportunity and also receive The Blacklist swag.
Grimm will have a panel on Saturday July 26 at 3pm in Ballroom 20 with guests David Giuntoli, Russell Hornsby, Bitsie Tulloch, Silas Weir Mitchell, Sasha Roiz, Reggie Lee, Bree Turner and Claire Coffee, as well as executive producers David Greenwalt, Jim Kouf and Norberto Barba. An exclusive video from the upcoming season will be shown to those in attendance.
Executive producers Carlton Cuse and Kerry Ehrin and cast members Vera Farmiga, Freddie Highmore, Olivia Cooke and Nestor Carbonell will be on hand for the Bates Motel panel on Friday July 25 at 3:30pm in Room 6A. The Hannibal panel will be on Thursday, July 24 at 4:45pm in Ballroom 20, with guests Caroline Dhavernas, Aaron Abrams and Scott Thompson, as well as executive producers Bryan Fuller, Martha De Laurentiis, Steve Lightfoot and David Slade.
Lastly, Triumph the Insult Comic Dog will be at Comic-Con in a panel promoting the character's upcoming Adult Swim live-action comedy with Jack McBrayer. The voice of Triumph, Robert Smigel, will appear with McBrayer along with co-creator Michael Koman for a panel on Friday, July 25 at 1 p.m. in the Indigo Ballroom.
Which NBC panels are you planning to attend? Let us know in the comments.