Updates on how to get your free pizza at the end of the post…
Teenage Mutant Ninja Turtles is serving up something tasty at the Petco Park Interactive Zone at San Diego Comic-Con.
Paramount Pictures and Pizza Hut will be providing a Teenage Mutant Ninja Turtles experience where attendees can hang out and watch the upcoming film's trailer and other footage ahead of its August 8th release date, all while sitting in the "Turtle lair" furniture from the film. Fans will also receive a TMNT photo takeaway that they can instantly upload to their social media sites.
Additionally, Pizza Hut will be serving up complimentary slices of its newest Cheesy Bites Pizza.
The main attraction, though, will be The Pizza Thrower. Within the space, there will be a 12 foot tall, 16 foot long, life-size version of the all-time favorite Pizza Thrower, where fans can climb up and shoot down Shredder. Pizza Hut posted a video showing the process of creating The Pizza Thrower:
https://www.youtube.com/watch?v=zCN1Jj-o65o
We've also got a look at some of the renderings of the TMNT experience: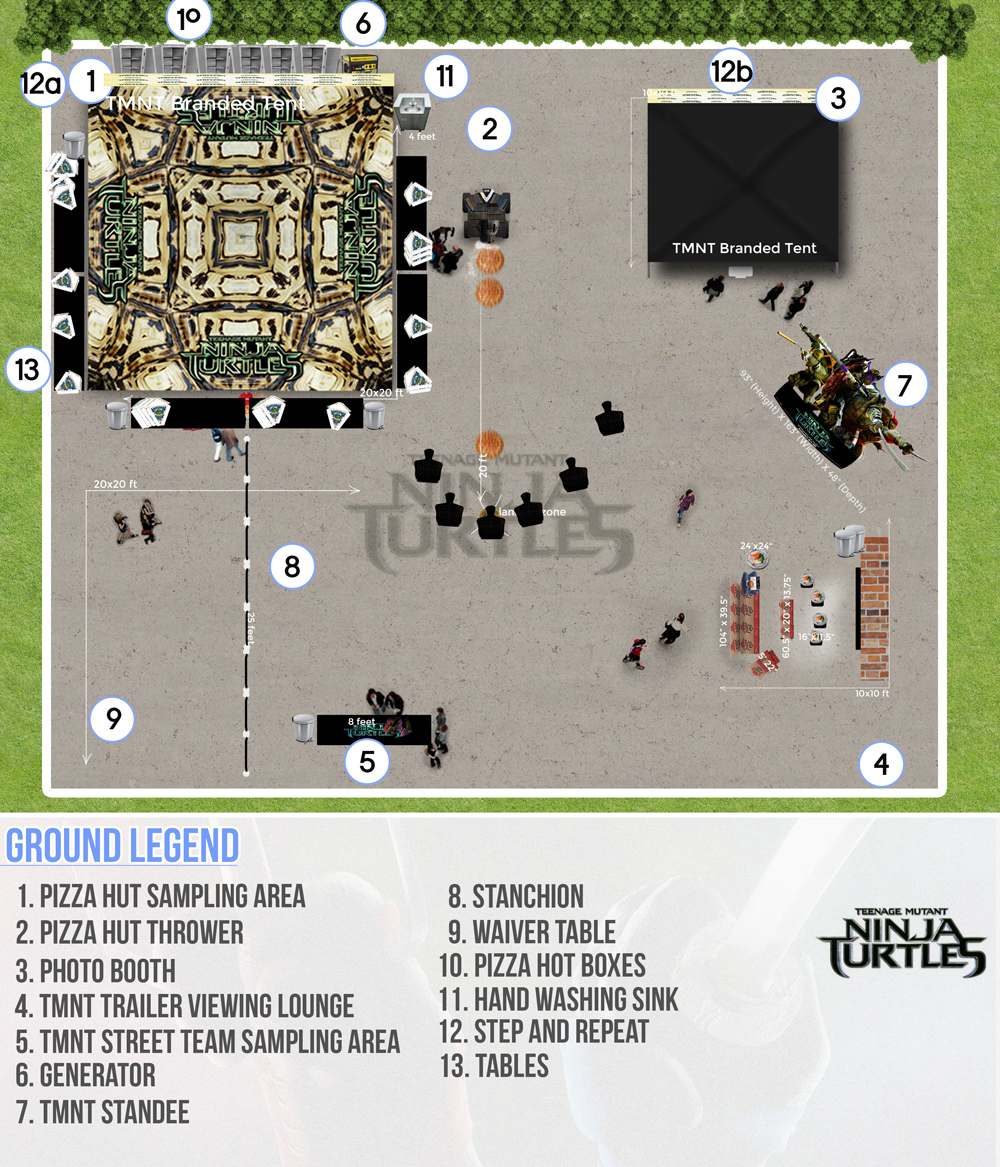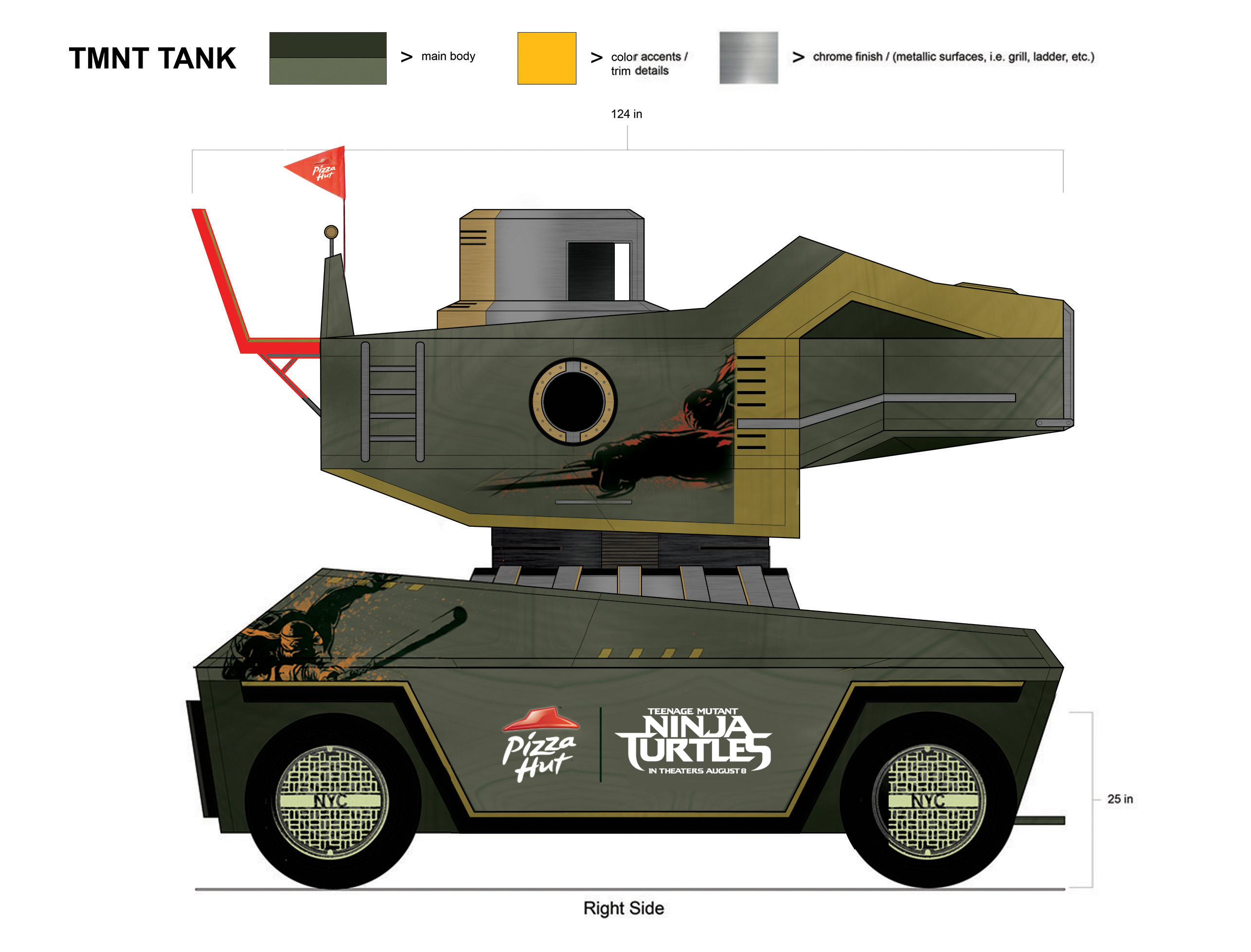 [UPDATE] Want to know how to get that free slice of pizza? Here's how:
Step 1: Follow @TMNTMovie
Step 2: Tweet #PizzaHutTMNT
Step 3: Check your DM inbox for unique redemption code
Step 4: Head to Comic-Con's Interactive Zone on Thursday, July 24 from 11am – 7pm PT to claim your slice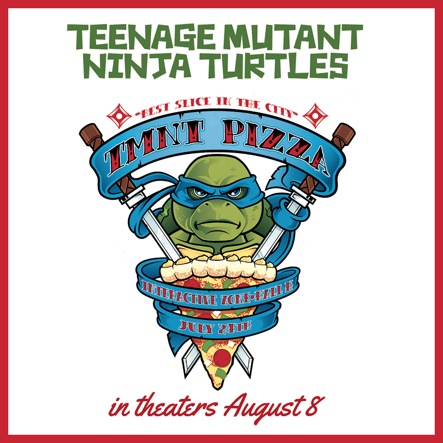 Are you excited to take down Shredder and grab a slice? Let us know in the comments.