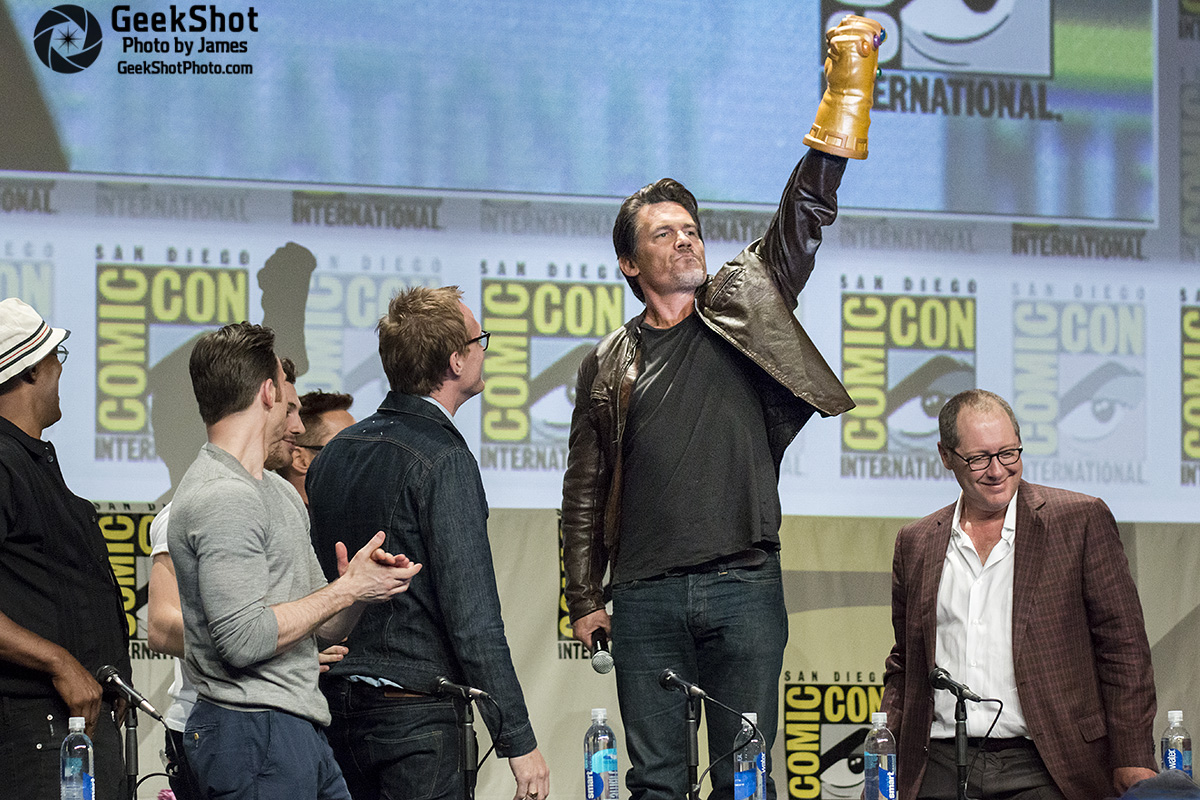 Welcome to the GeekShot Photo Exclusive Series. This will be a weekly post featuring cool, interesting, or just plain awesome moments we have captured during San Diego Comic-Con. Each week we'll post a photo by Beth or James of GeekShot Photography. We may include a short story about the photo, but sometimes we'll just let the photo speak for itself.
About This Photo
Josh Brolin conquers the Avengers: Age of Ultron panel in Hall H at the 2014 San Diego Comic-Con.
Marvel typically has "1 more thing" before they leave the stage in Hall H. It was no surprise that Josh Brolin was introduced as Thanos since that news had already come out. What was surprising was how he came out wearing an Infinity Gauntlet and took over the stage. As you can see in the photo above, he's bringing all the attitude Thanos will need, even if he'll just be a CG character. This is one of the reasons Marvel movies work so well: the actors embrace and enjoy their roles.
You can see all of the previous posts in this series here.