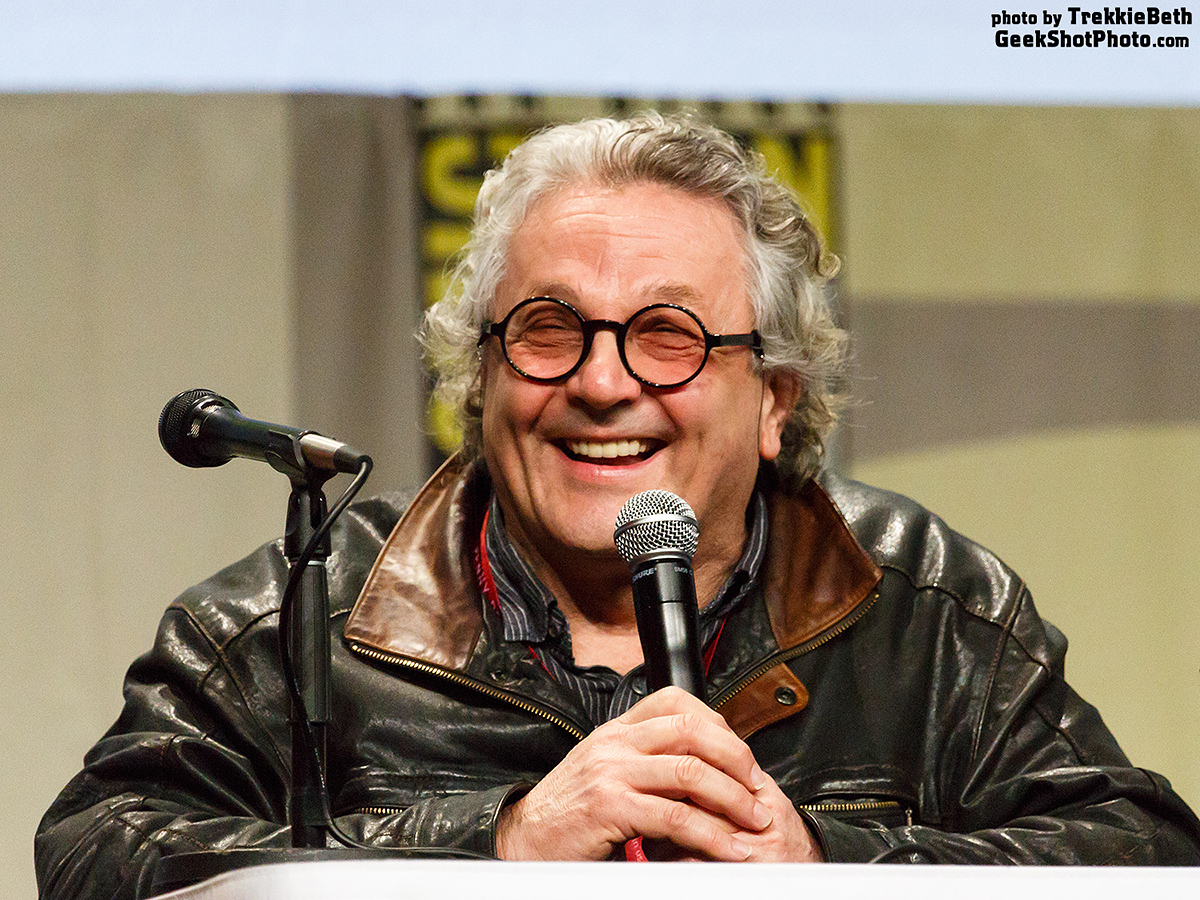 Welcome to the GeekShot Photo Exclusive Series. This will be a weekly post featuring cool, interesting, or just plain awesome moments we have captured during San Diego Comic-Con. Each week we'll post a photo by Beth or James of GeekShot Photography. We may include a short story about the photo, but sometimes we'll just let the photo speak for itself.
About This Photo
George Miller at the 2014 San Diego Comic-Con.
Hall H has been home to a lot of firsts the last few years as big name actors come to promote their movies. But some big name directors have stopped by as well. This year we got a couple, and the happiest seemed to be George Miller. He brought an infectious grin and some violent (but awesome) first look footage of Mad Max: Fury Road. It's weird that he will bookend Babe and Happy Feet with Mad Max movies. It's an eclectic mix, but he's made it work.
You can see all of the previous posts in this series here.