Funko may not be one of the exhibitors for New York Comic Con, but that doesn't mean they won't be represented on the show floor. Thanks to PopVinyl.net, we now know of at least two Marvel Funko exclusives heading for NYCC — and how you can get your hands on them now.
Fugitive Toys, frequent collaborated with Funko, will be releasing two variations of the upcoming regular Thor:The Dark World Loki Pop! figure with helmet (which you can pre-order now): the Frost Giant Loki Exclusive, and the Glow in the Dark Frost Giant Loki.
These are both standard size figures, which feature Loki from Thor: The Dark World in his Frost Giant form. You can purchase both figures at the Fugitive Toys booth #410 at New York Comic Con, or you can grab them now for pre-order on Australian site Popcultcha for $14.61 each, and have them shipped to you in November.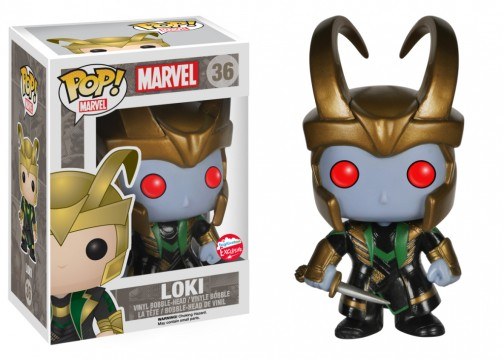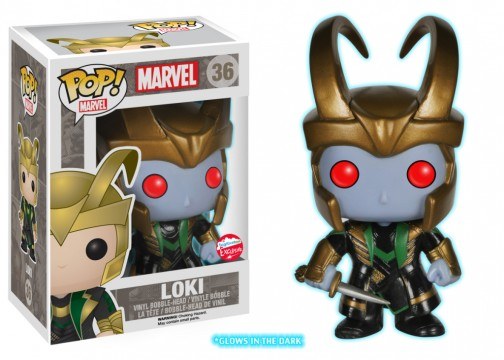 The Funko Loki figures with helmets — the first of which was a San Diego Comic Con exclusive back in 2012 — have been notoriously difficult to find, and often go for as much as $500 on eBay. The sudden flood of Loki Pop!s mean that now, more people than ever can own one of Marvel's favorite characters.
Will you be grabbing a Frost Giant Loki Pop? Let us know in the comments.