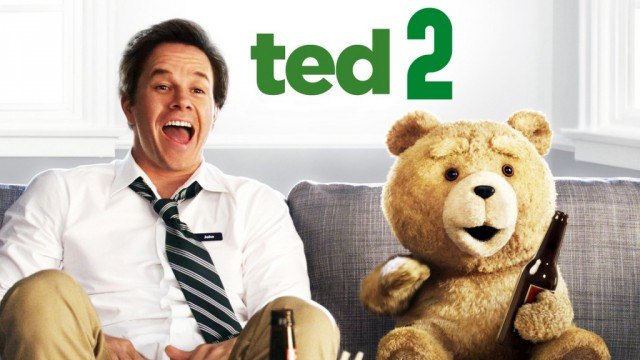 For those headed to New York Comic Con, if you've ever dreamed of being in a movie, this might just be your chance.
Ted 2, the sequel to the live-action/CGI film about a foul-mouthed teddy bear and the boy (who's now all grown up) who wished him to life starring Mark Wahlberg and the voice of Seth MacFarlane, is currently filming in New York, through October 11. In a casting announcement, the production called for "males and females (18+) to portray Comic Con attendees with a Darth Vader costume". The production is also accepting non union actors.
There's no word on if the film will be filming at New York Comic Con, which takes place October October 9-12, but the setting would make sense given the casting call description and the timing (or it could just be a happy coincidence). For those wishing to apply, you can check out the original casting announcement on Project Casting.
Additionally, JustAGirlFromLA Photography posted on Facebook that the production will also be filming at a Comic Con in LA from October 20-31. Instructions for how to apply are on the Facebook post.
Ted 2 opens in theatres on June 26, 2015, meaning the film will already be out before San Diego Comic-Con 2015 and New York Comic Con 2015, and thus likely won't get any promotion at either convention. However, it's still a cool opportunity to be part of movie magic.
Are you excited that Ted 2 is incorporating Comic Con attendees into its production? Let us know in the comments.