It's a brand new year today, and with 2015 comes a brand new Comic-Con. One of the most exciting things about the pop culture convention juggernaut isn't even necessarily getting to attend (though that's pretty damn exciting too) — it's the anticipation of what might be there. At this early date in January, we've only started to scratch the very tip of what will be at San Diego Comic-Con 2015, with a handful of artists and small press having confirmed their presence. But what will the rest of the convention hold?
It's still early enough that the imagination can run wild — we can envision everything from great offsites and improvements to every congoer's experience, to things like Robert Downey Jr. and Chris Evans walking the Hall H line delivering coffee, or security guards that actually have useful information to give every passer-by with a question (okay, both of those have about .002% chance of happening, but we can dream).
With that said, here are some of the eight hopes we've got for an even better San Diego Comic-Con 2015:
1. Show Me The Panels
San Diego Comic-Con's biggest panels last year kicked one of 2013's worst trends into high gear: The refusal to announce just what the Hall H panels would hold. We've already written about this growing problem, which saw studios like Paramount and Legendary only announcing that they'd be there, and not revealing either through Comic-Con's scheduling website or on their own a single movie or film star who would be in attendance.
Here's an example of what attendees knew beforehand about Paramount's presentation:
Which isn't a lot to go on, when there are 100 other options at any given moment at Comic-Con, each of which are willing to tell attendees up front what they're offering. Do you attend Paramount's panel on the off chance that maybe they bring something you're interested in, or do you use your valuable time elsewhere? For most attendees, they chose to seek out better options elsewhere — which led to Matthew McConaughey and Christopher Nolan making their Comic-Con debuts by speaking to a mostly empty room about Interstellar.
That's a situation in which both the studio and the attendee loses, and it's a trend that needs to die in 2015.
2. More Surprises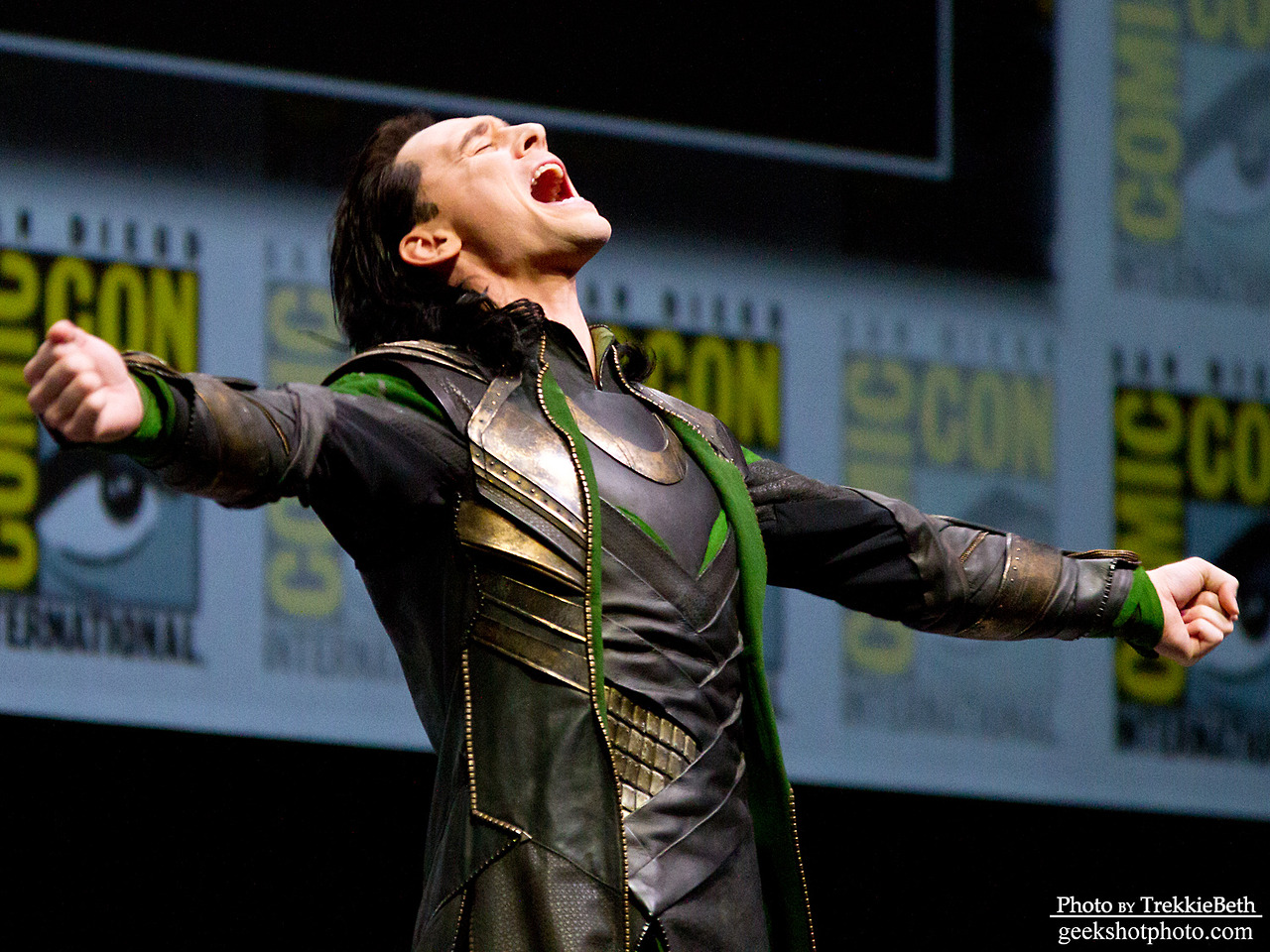 Having just said we don't want surprises about what a panel holds, this might seem like an odd thing to ask for — but there's a big difference in making those special surprise "Comic-Con moments" like Tom Hiddleston appearing on stage in full-on Loki costume or bringing out the cast of Batman v Superman, and making the entire contents of the panel unknown.
The problem is, with the exception of the Batman v Superman cast and a handful of other offerings, 2014 saw a general lack of special surprises (and most attendees agree that the Batman cast looked uncomfortable for the ten seconds they were around). Comic-Con attendees expect more, and these are the moments that attendees leave the convention buzzing about.
There's a lot of opportunity for 2015 surprises — in particular, with so many Marvel and DC movies on the horizon, there's an endless number of previously unreleased information and casting news the studios could drop on attendees. Fingers crossed that 2014 was an anomaly, and we get some of that magic back in 2015.
3. Designated Pre-Lines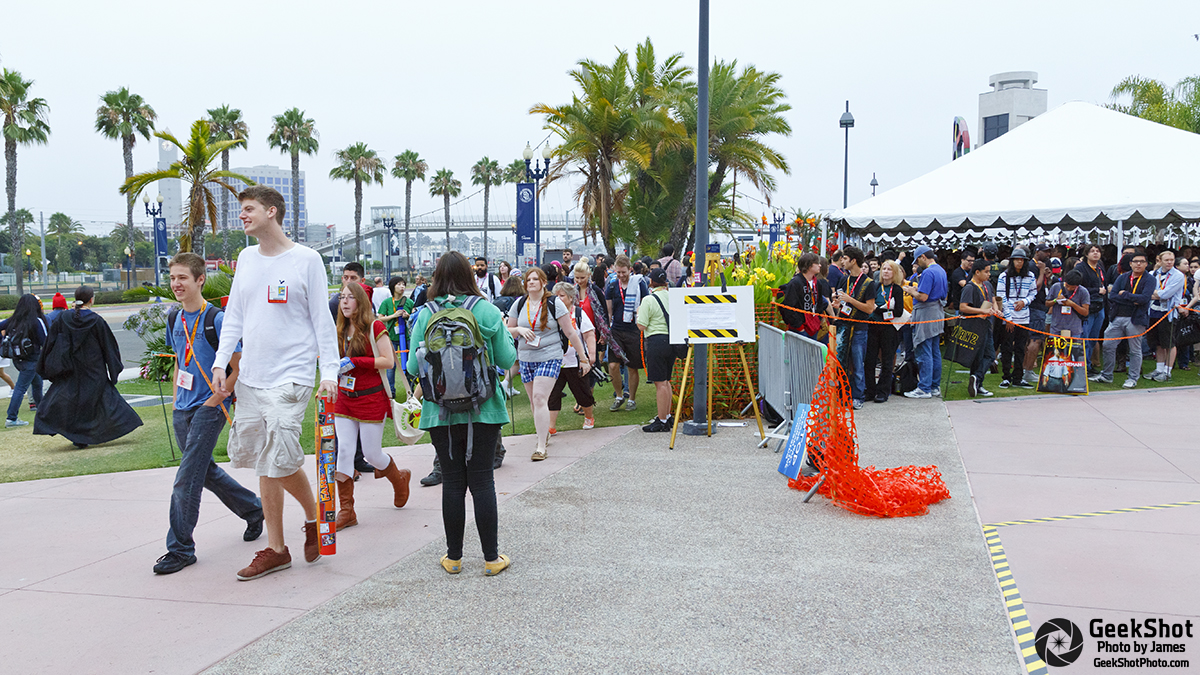 If last year proved anything at San Diego Comic-Con, it's that the hope of some that the trend of lining up earlier and earlier would go away, is simply not going to happen. Due in part to a new policy of Hall H wristbands and in larger part because, well, it's Comic-Con, the lines for Hall H in 2014 were capped even earlier than ever before, with thousands taking to the sidewalk a full day before panels were set to begin.
So if lines aren't going to go away, and they're starting earlier and earlier, we'd love to see an official policy on line placement. Currently, Comic-Con International doesn't have an official policy, or a publicized one, on where to send attendees that are lining up a full day prior to the panels they want to attend. Lines usually don't officially start until the previous day's panel programming has cleared, which makes sense in that those trying to make it into Hall H today need the line space, but it can make for chaos.
For instance, ask someone where the line for the Ballroom 20 and the exhibit floor campout line starts, and they'll probably tell you in front of the convention center — but if it's before about 9PM, that's not true. That line actually starts over by the Hall H line, and they move it later in the evening. Did you know that? Neither did thousands of other attendees, or a countless number of security guards or volunteers that we asked for directions. If CCI would simply label line "holding" areas, and publicize where those are, it would make things run a lot smoother.
4. More Movie Studios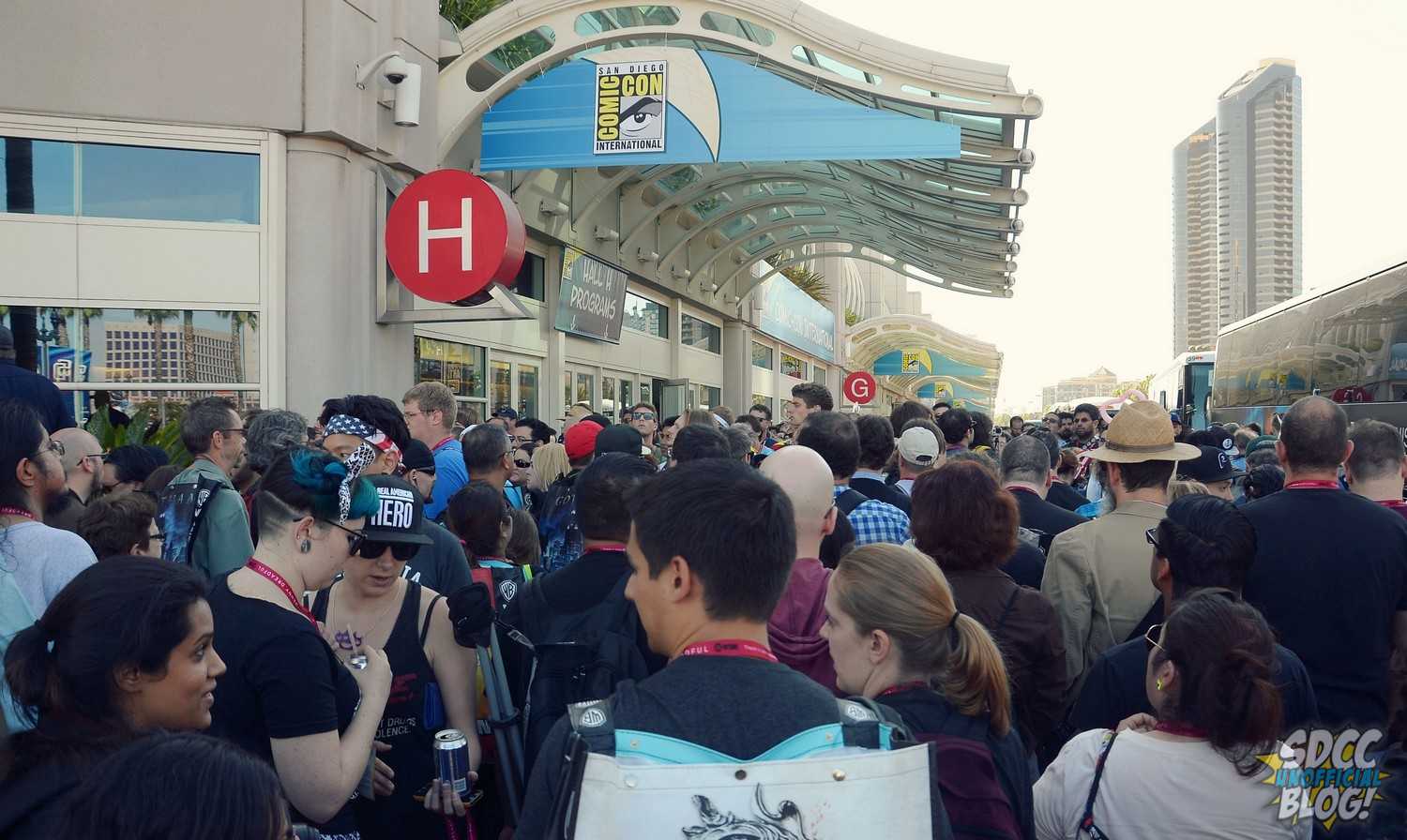 Comic-Con is a crowded marketplace, but in the last few years, it's seemed like more and more movie studios are turning away from traditional Hall H presentations. In 2014, Lionsgate returned with a booth, autograph signings for The Expendables 3 and Divergent, and an offsite for The Hunger Games: Mockingjay Part I, but no Hall H panel. Outside of Marvel, Disney hasn't had a Hall H panel on their own since 2012.
Fans still got tastes of each studio's offerings in the exhibit floor and elsewhere (last year saw a lot of Big Hero 6's Baymax getting exposure on the floor, for instance), but it's a very different level of excitement than what happens when you show thousands of attendees upcoming footage in the hallowed Hall H. We'd love to see the return of those two studios in particular to Hall H in 2015 — especially when the roster at Lionsgate includes the final part of The Hunger Games: Mockingjay Part 2 and the Power Rangers reboot in 2016, and Disney's list of upcoming films includes the new Alice in Wonderland: Through the Looking Glass, the live action The Jungle Book, Zootopia, and a little something called Star Wars: The Force Awakens.
5. Fresh Blood in TV (and Room Changes)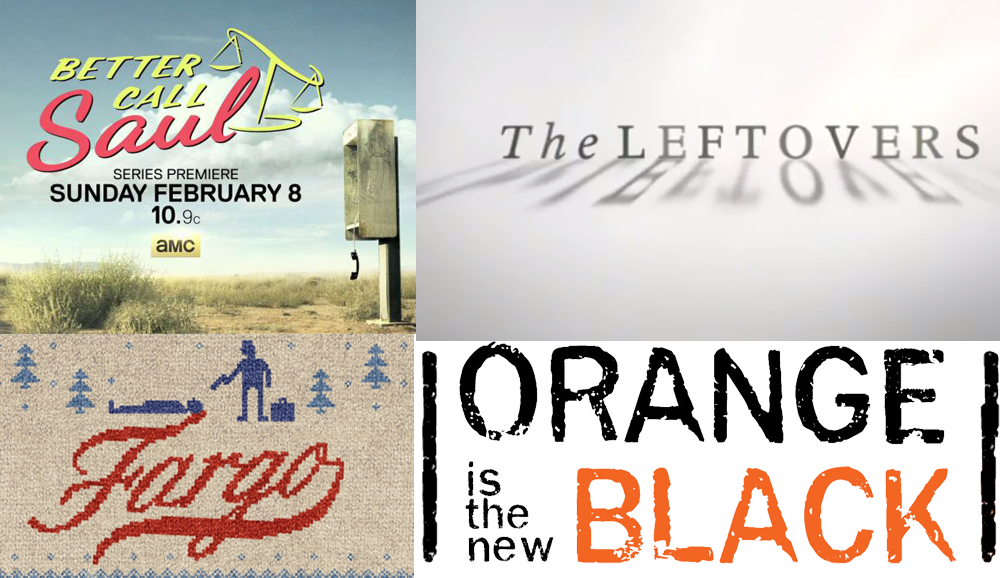 For a lot of Comic-Con attendees, TV is where it's at for Comic-Con. The convention holds panels for over 100 different television or web series, making it easily one of, if not the, biggest convention nationwide for fans of all things television. And yet, even with that sheer amount of programming, there rarely seems to be that much injection of new blood each year (at least on the cable side, as broadcast by nature is pretty good about turnover). Sure, 2014 saw American Horror Story: The Coven finally heading to Comic-Con, but that felt like one of the only shows that turned up that couldn't have been easily predicted beforehand.
With so many heavyweight hitters of the Comic-Con television landscape gone now (True Blood, Sons of Anarchy, The Legend of Korra, Revolution), and television offering up some amazing series that fit right in with the Comic-Con demographic, let's get some fresh blood. Bring in HBO's The Leftovers and Westworld; FX's The Americans and Fargo; anything at all from Netflix's stable of shows which includes Orange is the New Black, BoJack Horseman, and the new Marvel Daredevil and A.K.A. Jessica Jones series; AMC's untitled The Walking Dead spinoff and Better Call Saul. And that's just to name a few.
And since we're on the topic of television, can we please move Orphan Black, Vikings, and Sleepy Hollow to bigger rooms in 2015? Please?
6. The Return of Warner Bros. and DC Entertainment to Hall H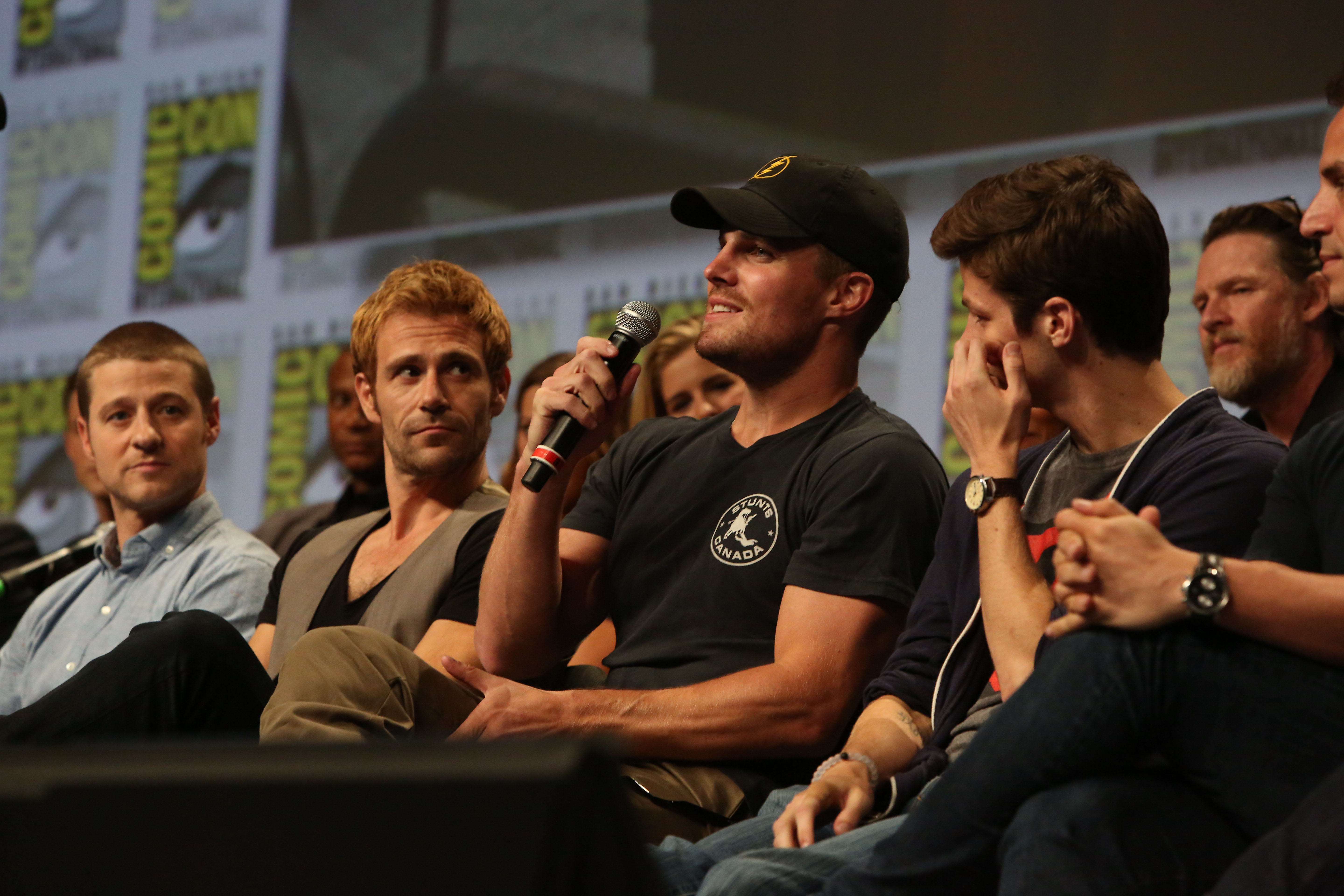 For the first time in 2014, Warner Bros. and DC Entertainment took to Hall H to celebrate their joint TV show projects, and it was one of the most exciting offerings of the entire convention. The panel happened late on Saturday (starting at 8PM, after the other programming had finished), so movie fans had already cleared the building, and making it easy to enter to get to see upcoming previews of The Flash, Constantine, Gotham, and even a bit about the new season of Arrow. And it was fun. More fun than we've had at just about any other panel. There was a special thrill to seeing upwards of 20 cast members on stage at the same time, and the amount of thought that was put into the presentation.
Although heading into 2015, the odds aren't looking good for Constantine, WB and DC could easily still make an event night centered around their other four programs (as iZombie premieres in the spring), and fans would still flock to this. It was the perfect way to end Saturday night in 2014, and we'd love to see it return in 2015 to make it part of our schedule again.
 7. Nerd HQ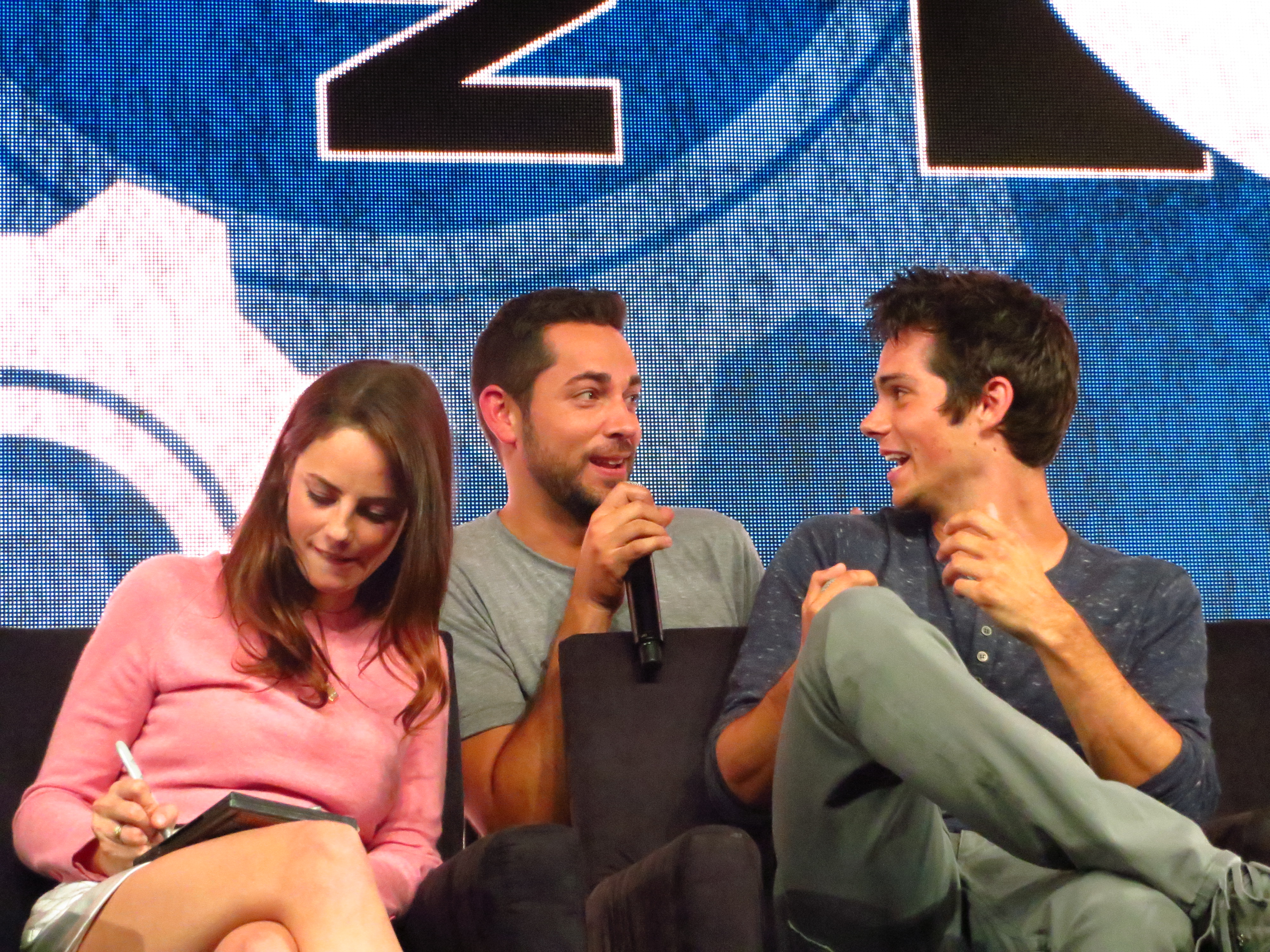 We don't think it's any secret that we're really big fans of the little convention that could, Nerd HQ. The Nerd Machine's micro-convention has been held across the street from San Diego Comic-Con for the last four years, and it's been a highlight every year with its reserved seating, intimate panel Conversations for a Cause that benefit the charity Operation Smile, and hangout and seating areas (they have couches!). For our money, it's the best offsite at Comic-Con.
But 2014 saw some rocky times for Nerd HQ, with an Indiegogo campaign to help fund the event that left a bitter taste in some fan's mouths. Although the campaign went on to raise over $330,000 for the offsite, it's left many wondering what that means for the event in 2014. Will it be back at all? Will it be back with another Indiegogo campaign?
For 2015, we're really rooting for Nerd HQ to return for a fifth year in whatever fashion is necessary — and we're keeping our ears to the ground for any news on that front.
8. Star Wars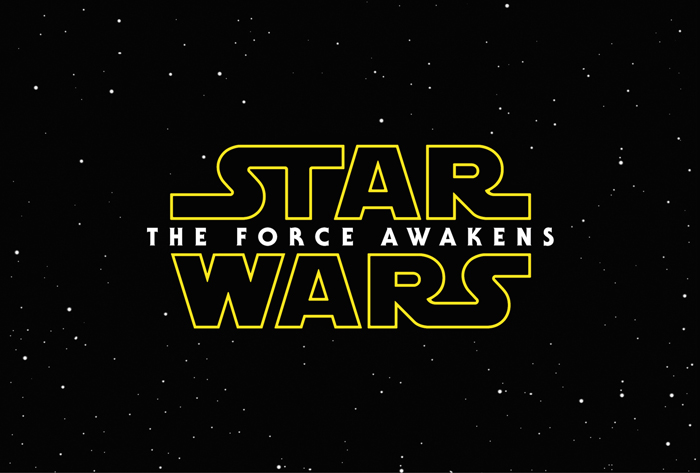 We mentioned it above, but it bears repeating, because Star Wars: The Force Awakens is on virtually every attendee's ultimate wish list for San Diego Comic-Con 2015. The film series has deep roots at Comic-Con, having presented a panel on the then-upcoming Star Wars: A New Hope all the way back in 1976. And back in 2004, Lucasfilm unveiled the title of Episode III to Comic-Con audiences through a video montage (which you can watch here). The description on the video even states, "Comic-Con has always been important to Star Wars, so it was a natural opportunity to unveil the title of the last movie".
We couldn't agree more that they're a natural fit, so let's bring it on home, Disney.
What are you hoping for at San Diego Comic-Con 2015? Let us know in the comments.