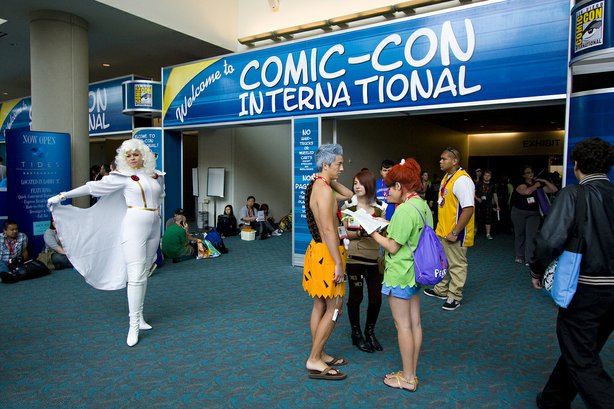 Since Preregistration back in November, things have been relatively quiet on the San Diego Comic-Con front – but that's going to start changing with news of Volunteer Priority Registration opening tomorrow, on Thursday, January 15, 2015.
First, let us be clear: The "Volunteer Priority Registration" is only for those who completed at least one assignment in 2014 or were pre-approved by the Volunteer Department of Comic-Con International. If you are new to the volunteering scene, and you had already opted in via the Member ID site to placed on the "Comic-Con 2015 Volunteer Interest List" (sign-ups are currently closed), you'll receive notice when volunteer registration will be open to the general public later this year.
Assuming you meet the criteria for Volunteer Priority Registration, you'll receive an e-mail today, letting you know that the sale will be taking place beginning at 9AM PT tomorrow, on January 15. Those who are eligible will be able to click on the "Volunteering" tab on the Member ID site and will see the link for online volunteer registration.
Eligible attendees will have until January 27, 2015, at 5:30PM PT to get registered. Most importantly, so long as you register prior to that deadline, you are guaranteed a volunteer spot at this year's San Diego Comic-Con. After that, at an undisclosed date and time, the Open Online Volunteer Registration will open up to anyone else who applied.
Last year, the Priority Volunteer Registration took place after Professional Registration, but we've yet to hear anything about that badge sale. Could an announcement be coming this month?
Will you be volunteering at San Diego Comic-Con 2015? Let us know in the comments.